Langenhan 1893
Langenhan was a family of gunmakers in Mehlis, Germany, from 1819 to 1945.
One of the sons, Hermann Langenhahn, made guns and bicycles from 1894 to 1929.
This single shot gallery pistol was made for .22 mm short rimfire and was also available in many others calibers such as 6mm flobert, .22 long, .22lr, 7 mm (K20). The model dates from 1893 and was based on the German patent 73855 of 22 march 1893 for a system of opening the barrel and at the same time that working the action and ejecting the used cartridge by tilting down the barrel.
The barrel was rifled as indicated by the crowned G mark (G = gezogen).
The weight of the gun is 1170 grams.
Almost thirty years later, in the 1922 Steigleder sales catalogue, this gun was shown as having double set triggers but without the added 'Swiss' adjustable target sight that is present on the gun in the photo.
Please note that the wooden gripplate on the left side of the gun has a remarkable provision for the shooter to place his or her thumb on. The reason for this is that in those days it was normal practice to aim and shoot with your arm bent while resting your elbow against your hip, instead of aiming and shooting with ones arm fully stretched in a straight line.
Greetings,
Bert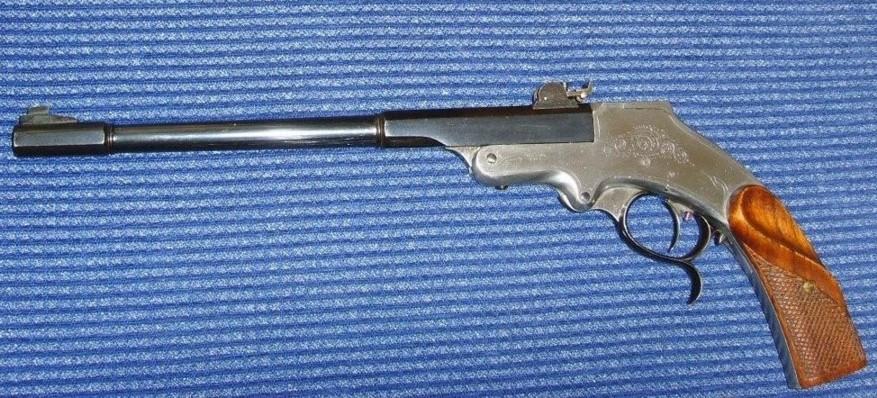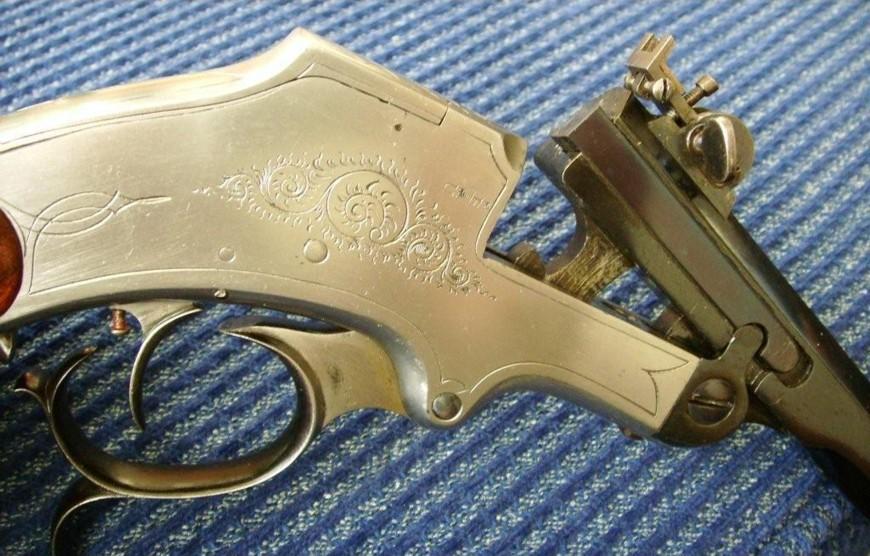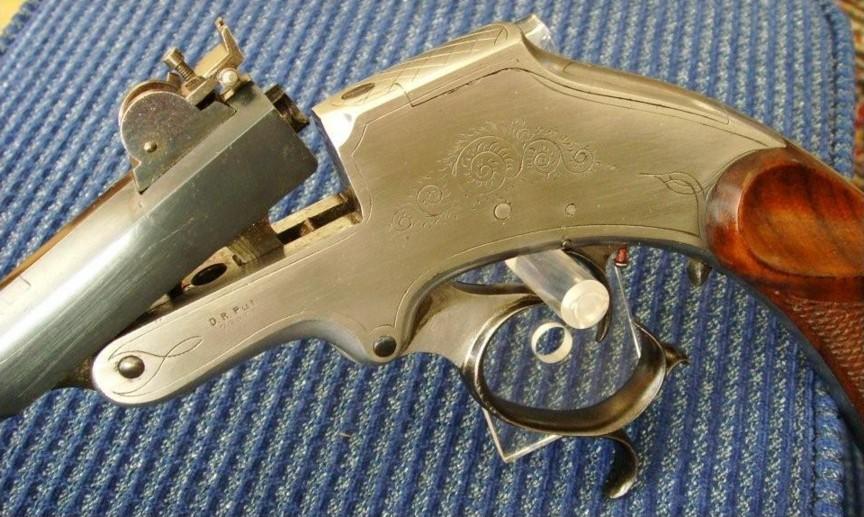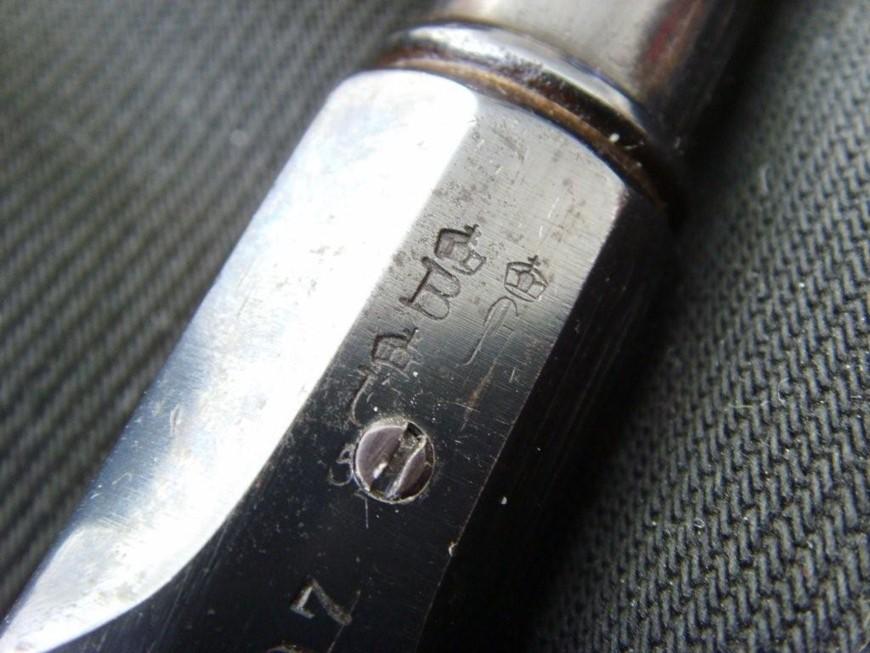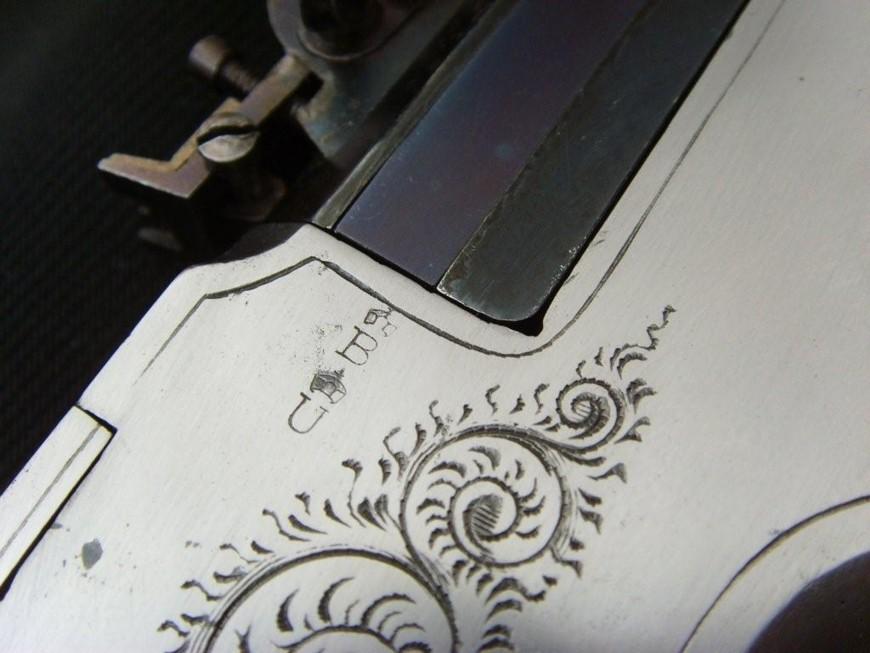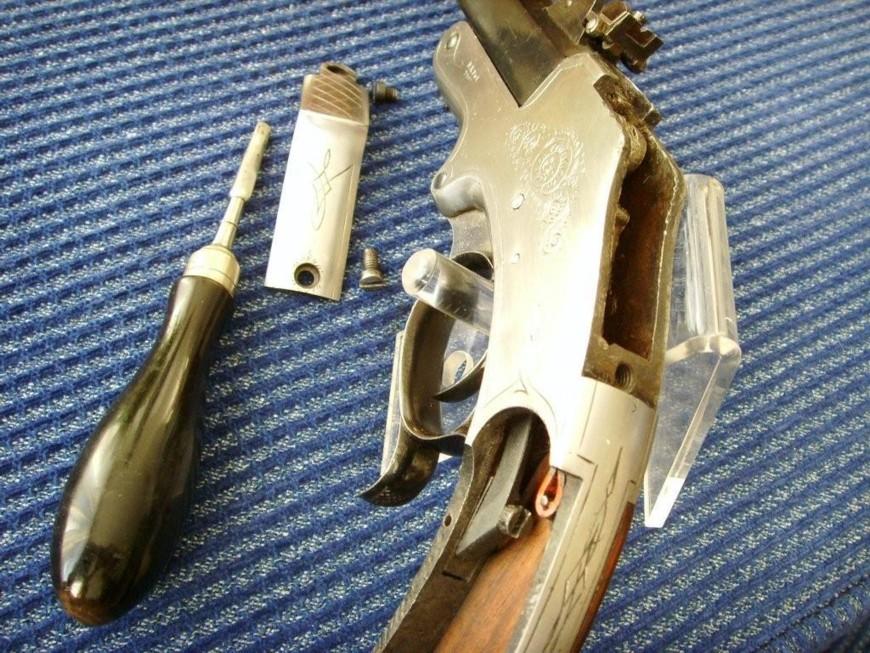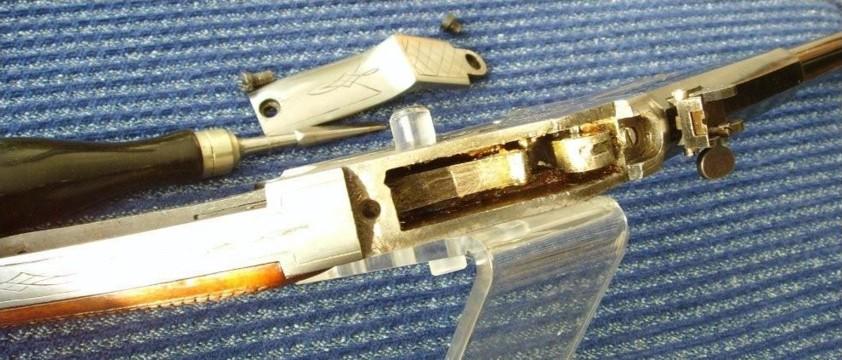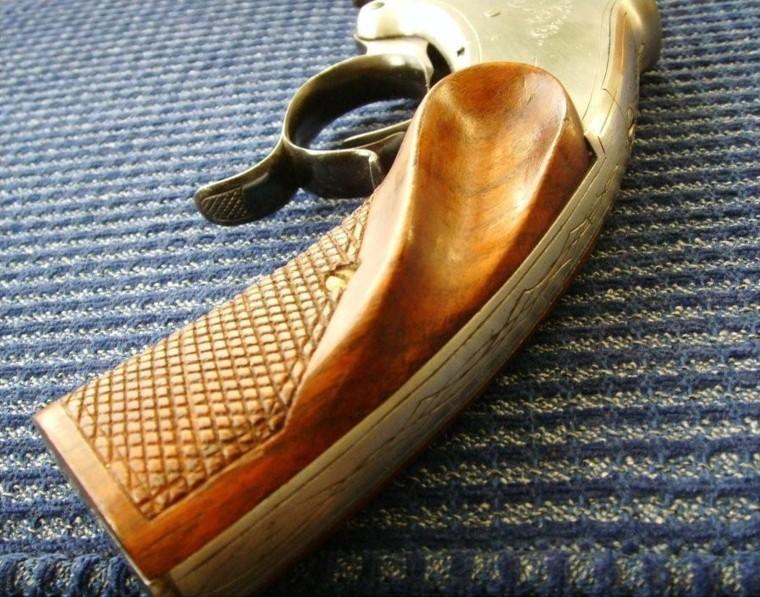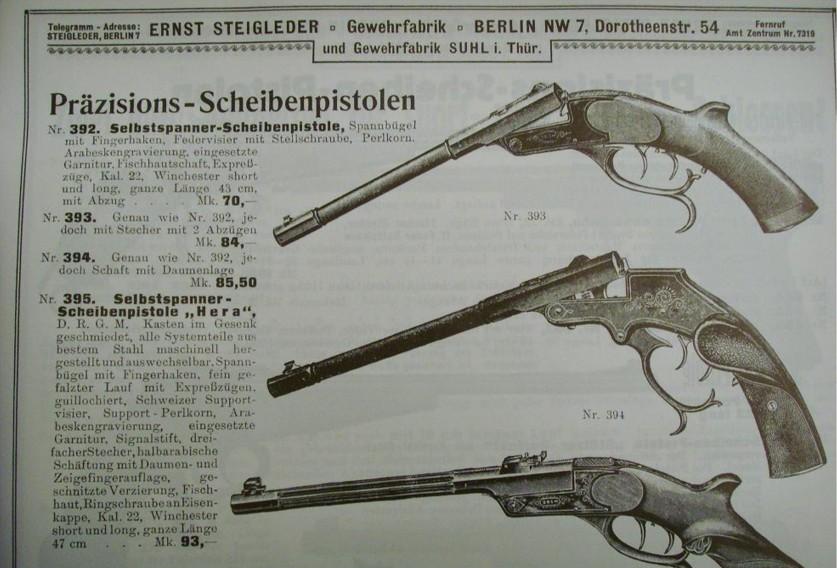 Friedrich Langenhan
Loesche with Magdeburg, it is the retailer. It is about a pistol of the Langenhan system, patented in 1893, see the patent in appendix.
0.2 gr. N.G.P.M/71 = 0.2 Gramm Neues Gewehr-Pulver M/71 = 0.2 gram of the new powder (black) of military rifle model 1871
There are several pistols of the firm Friedrich Langenhan in Mehlis described in the German book "Die Scheibenpistole" (The pistol of shooting to the target) including this model of 1893.
Dirk
Photos Littlegun