Colt 1908 Vest Pocket Pistol
Colt Model 1908 hammerless, .25 ACP caliber, 2 inch barrel.
Manufactured in 1933 called the "Vest Pocket Pistol" it was a direct copy of the "Baby Browning".
Manufactured between 1908 and 1941 there were only 409,000 made, not a lot for 33 years production.
Anyway, this one is nickel plated and comes with wooden grips that may not be original.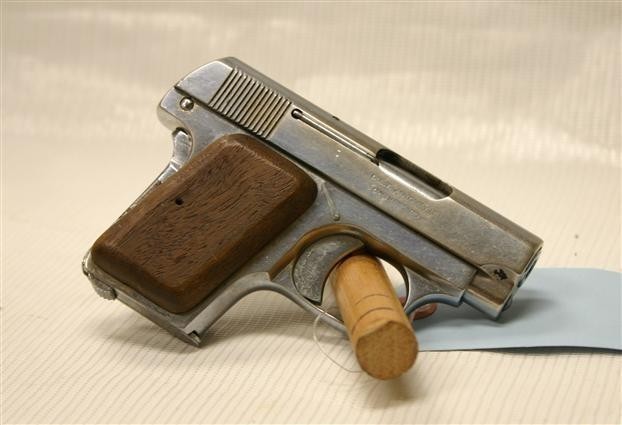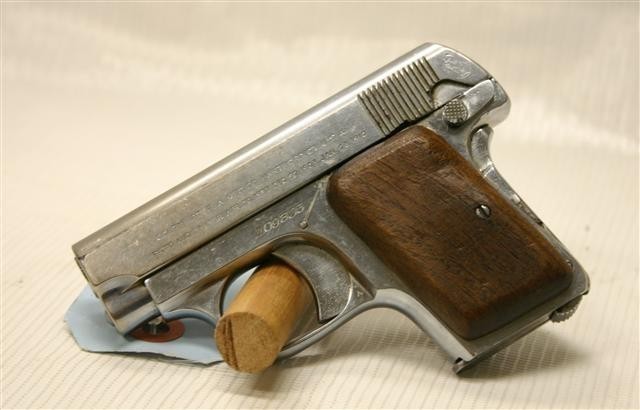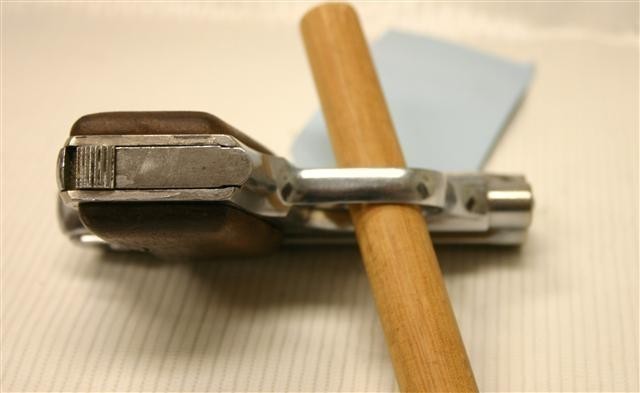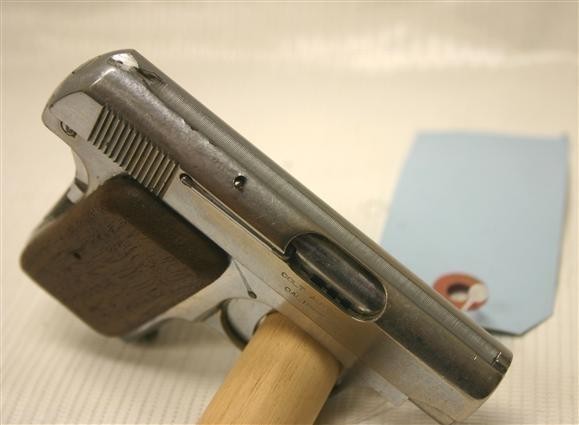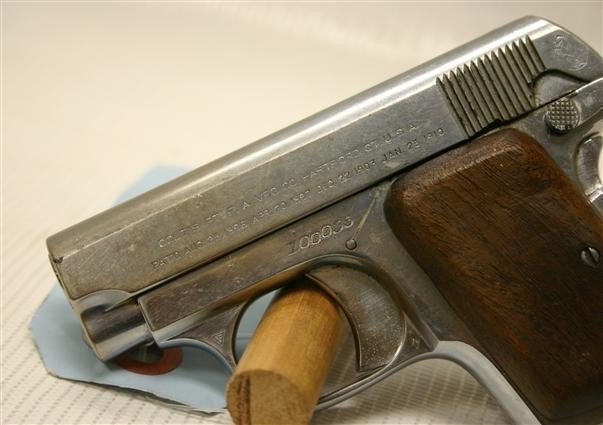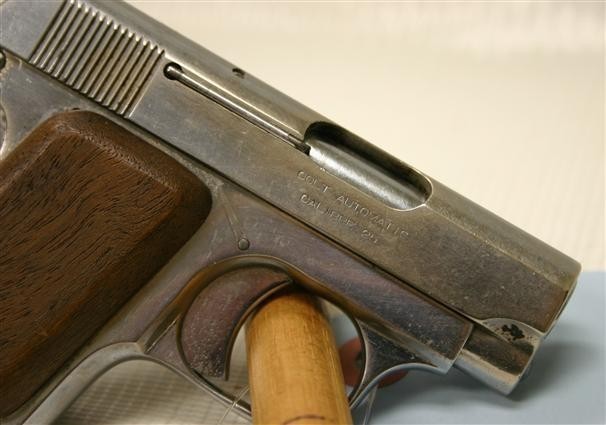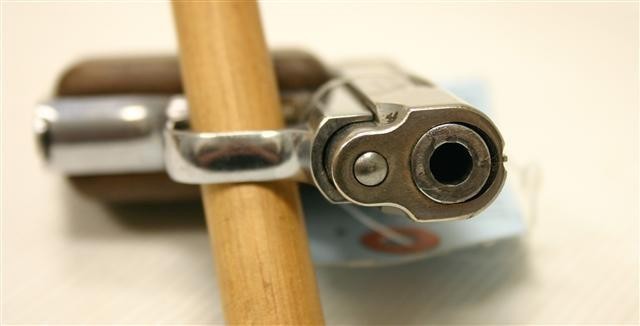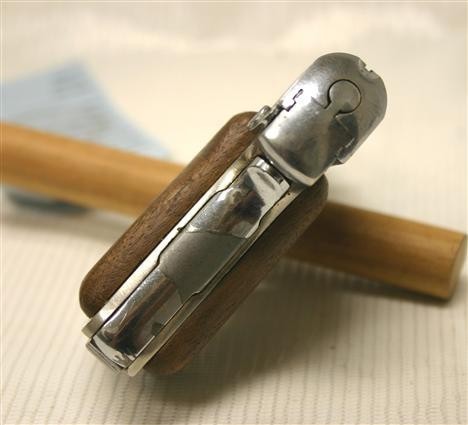 Colt 1908 Vest Pocket Pistol
This Colt pistol was made in 1921.
A very high percentage of the original blue finish remains.