Colt for all the tastes
Variants on the topic 1911 and 1911 A1.
On top: pre-1914 45 automatic
On the left: Super 38, serial number 311
On the right: National Match produced in the 1930's
In the case: engraved National Match with 22-45 conversion unit
I let you estimate the value of this assortment, knowing that each gun belonged to a celebrity.
Marcel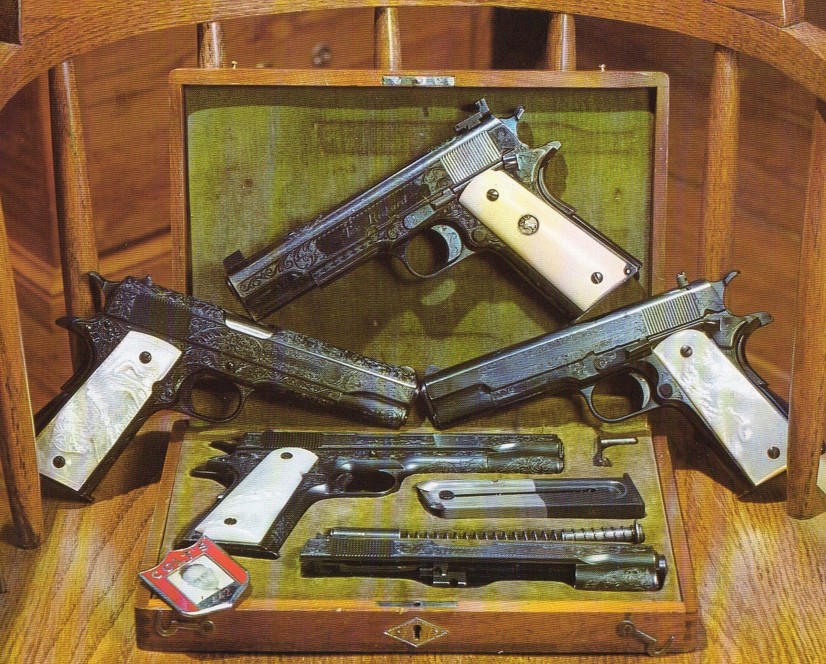 Colt 1911
Cal .45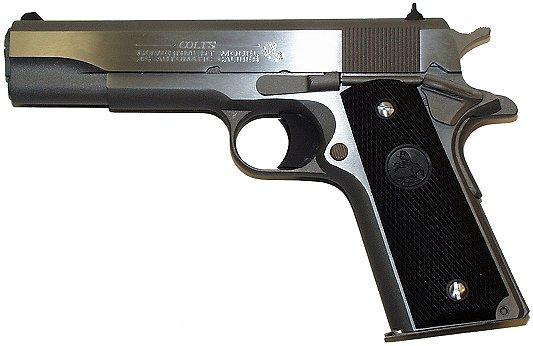 Colt 1911
Cal .45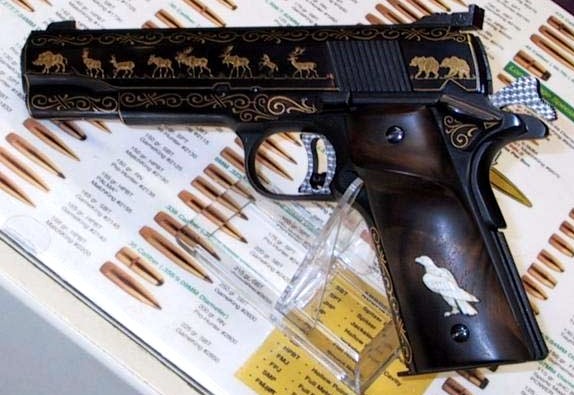 Colt 1911 - 1918
Cal .45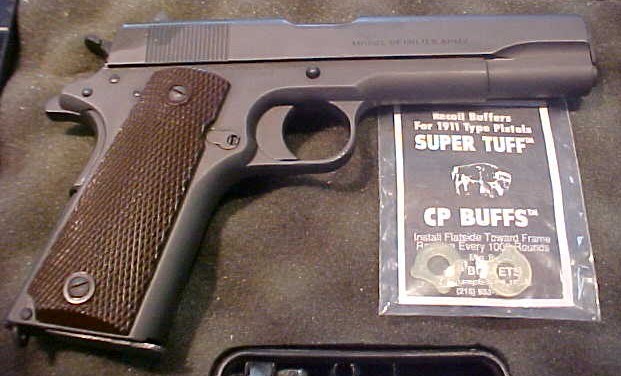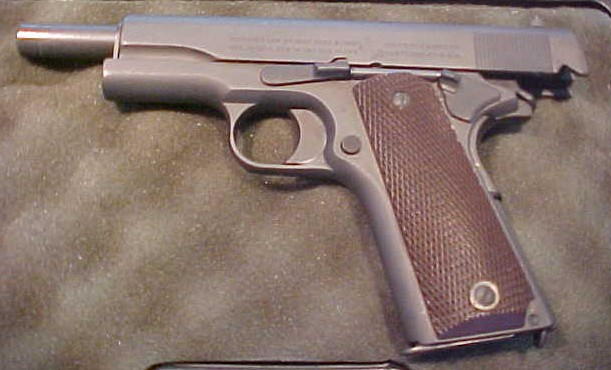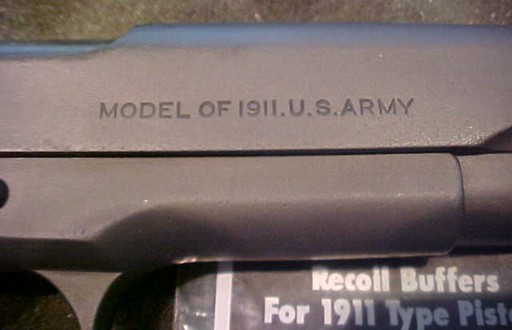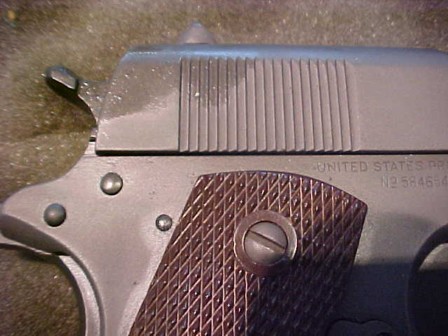 Colt 1911
Manufactured in 1918
Customized
Thanks to Mister "Le Loup" for the pictures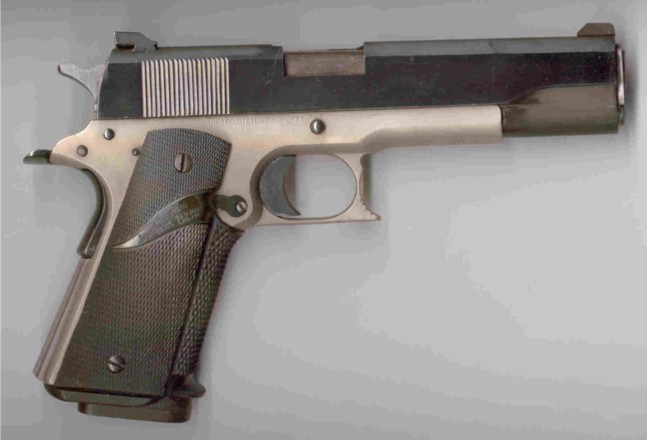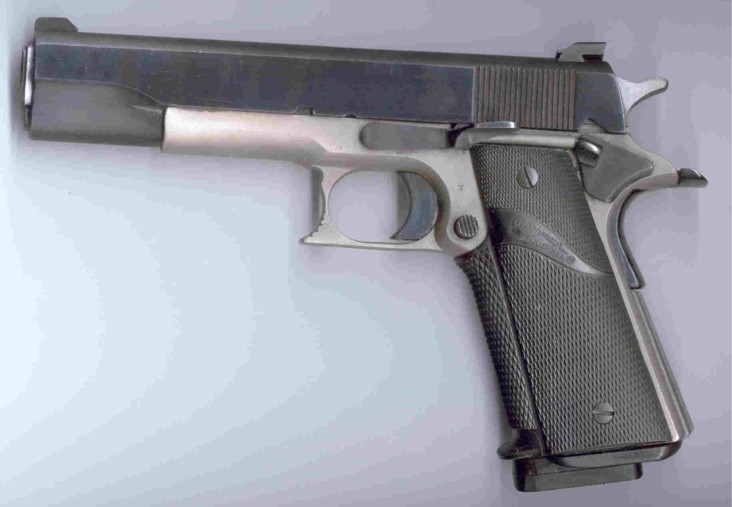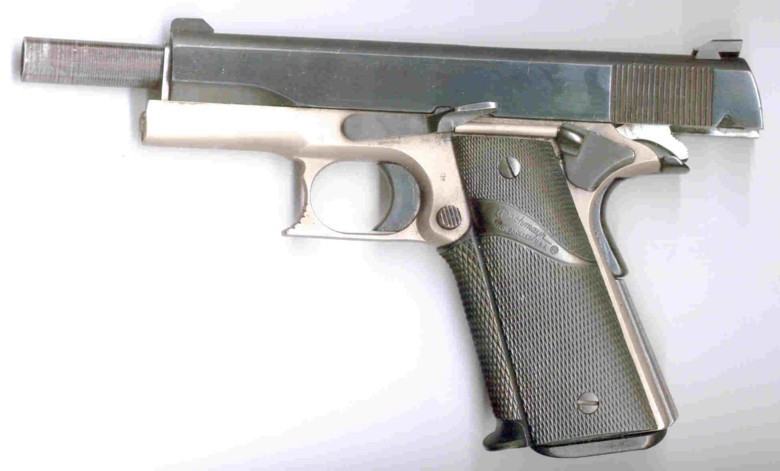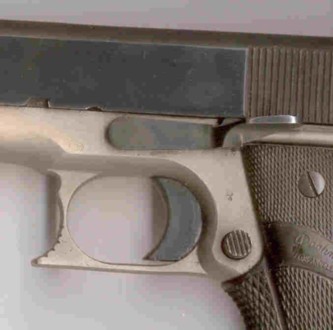 A curiosity
You dismantle your colt .45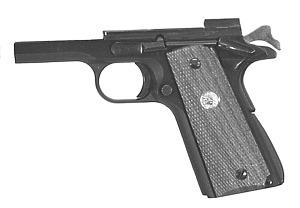 You add this horror !!

And you obtain this !!!!

Colt 1911 commemorative John Moses Browning
Cal .45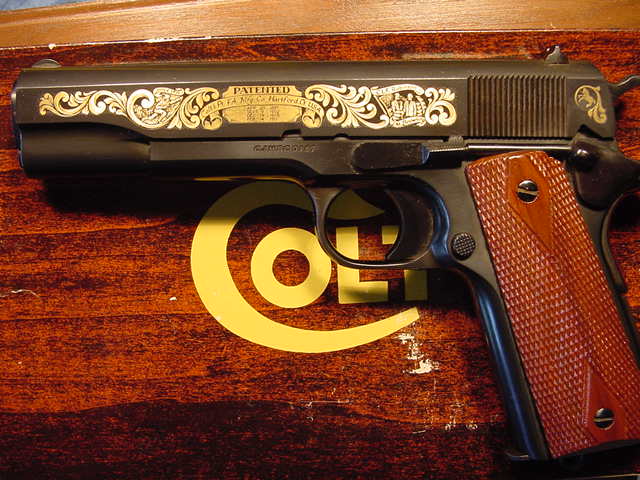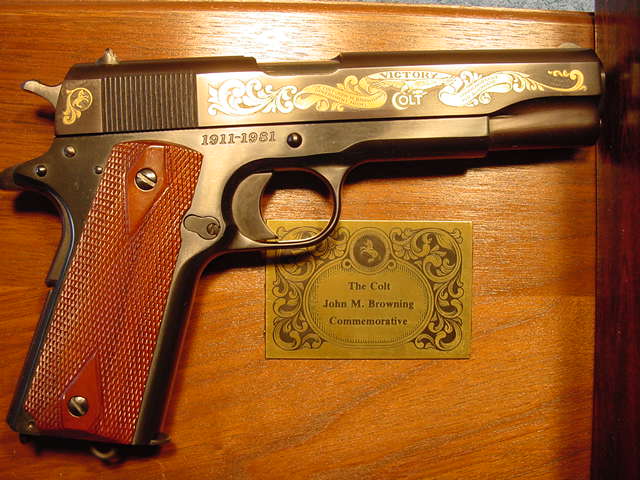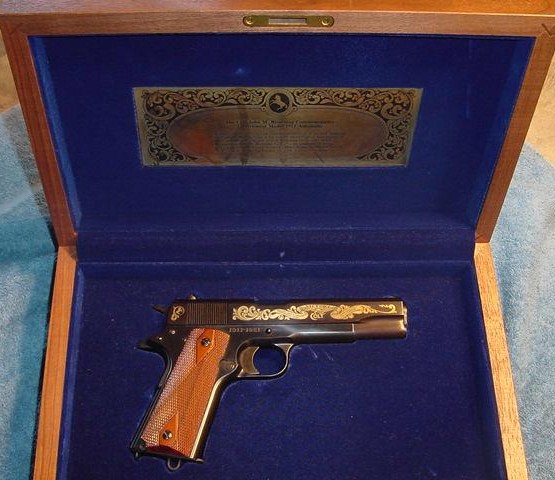 Colt 1911 engraved and engolded
Cal .45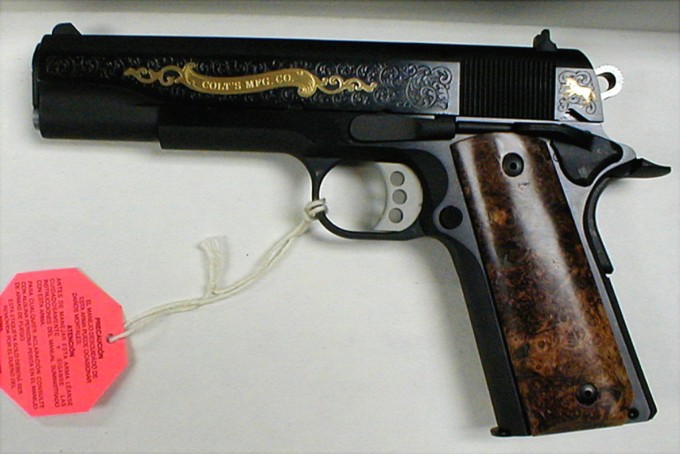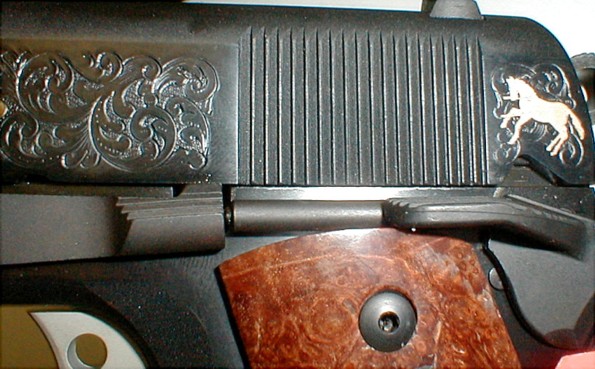 Colt 1911Panama canal 1 of 250
Cal .45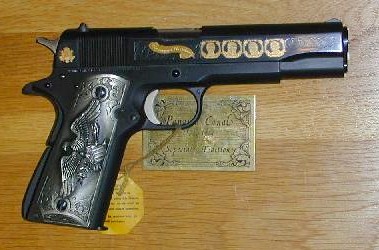 Colt 1911A1 year 1937
Cal .45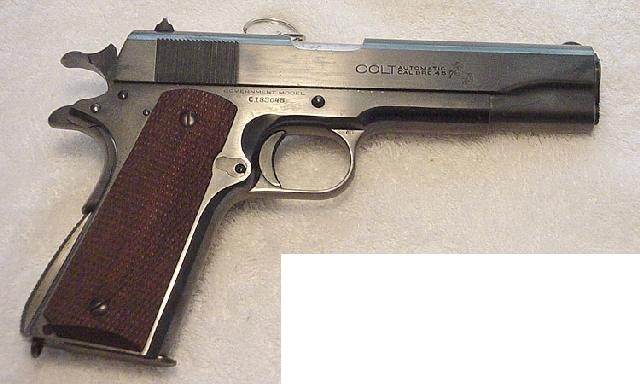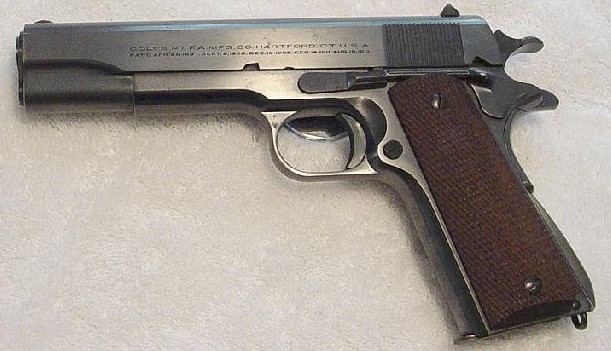 Colt 1911A1 MK4 series 80
Cal .45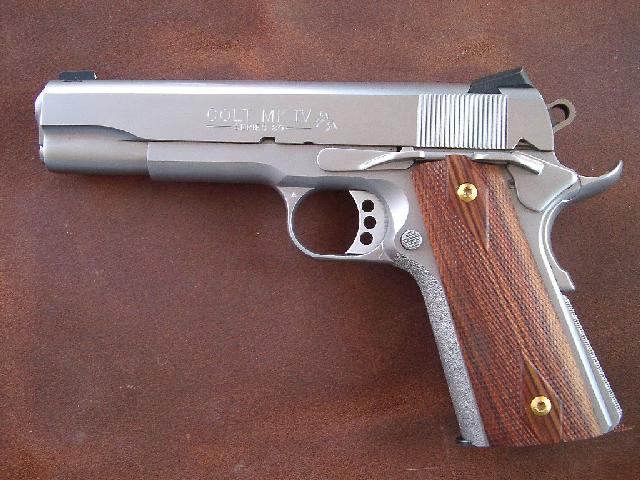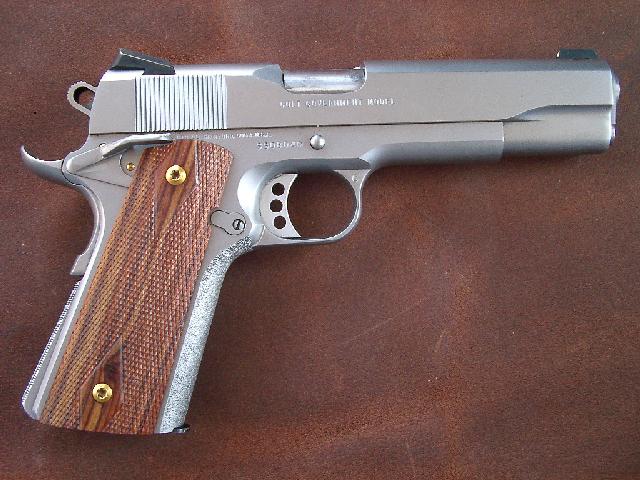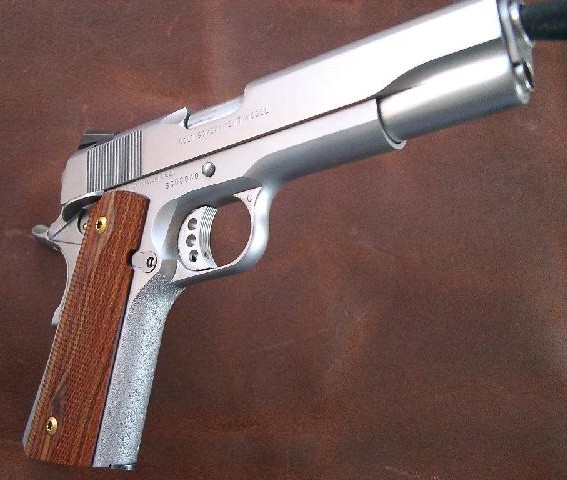 Colt 1911A1 mod C year 1917
Cal .45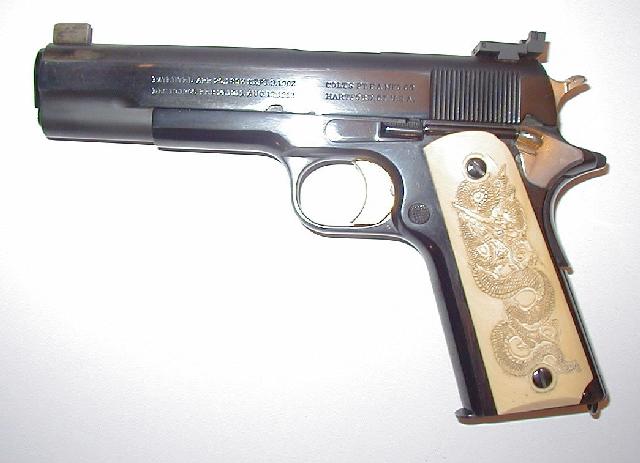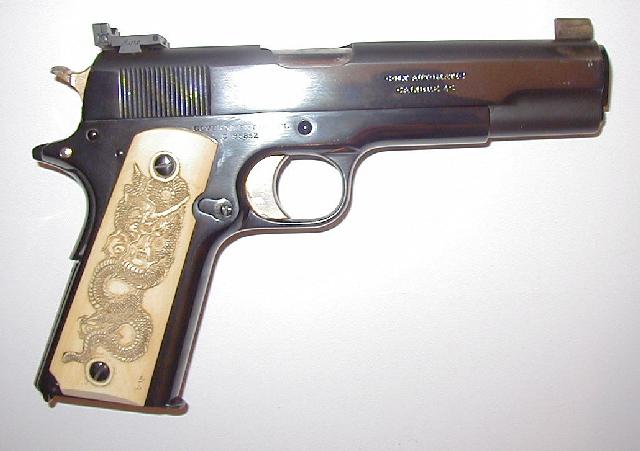 Colt 1911A1 springfield armoury
Cal .45