Colt New service 1917
Colt New Service model 1917, the only one with being designed to load the ammunition 45 ACP STATES with the clips in half-moon, as well as the ordinary cartridge 45 Car-Rim *** the marking of the gun "COLT D.A. 45"(Colt Doubles Action 45) confirm that it is indeed this model. The lower part of the gun should also carry marking "US ARMY PROPERTY", this revolver being the official military version equipped with smooth plates out of wooden.
Colourings are undoubtedly due to the fact that the revolver was parkerized and that time made transfer Parker of the gray or khaki origin towards the brown one, unless it did not undergo another treatment.
According to the list of R.L.Wilson, the n°s of series 170xxx to 260xxx were produced in 1919. This weapon was thus manufactured after the end of the 1st war. US marking Army 38538 is typical American army; this revolver was thus useful in the American army.
*** The first models of the 1917 had right rooms and could use ONLY ACP the 45 cartridge with the clips in half-moon. Thereafter (and it is undoubtedly the case here), the rooms were milled to allow the use of the conventional cartridges with pad without the clip. It is however not possible to eject them with star as on the other revolvers of the series.
Marcel
Merci à Pierrick pour les photos.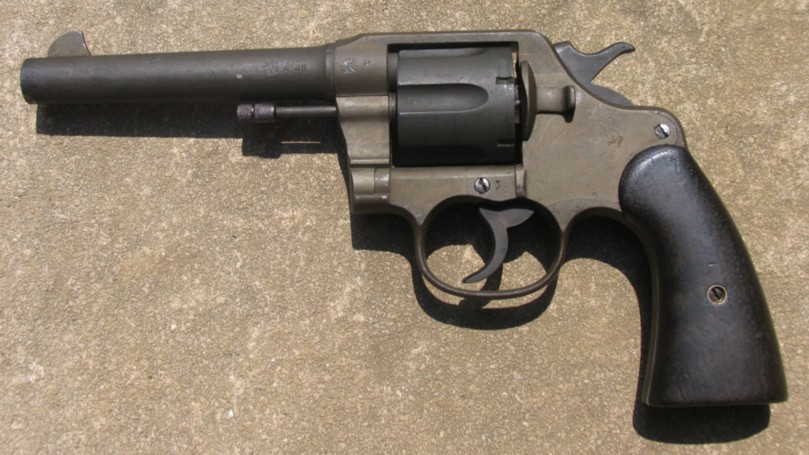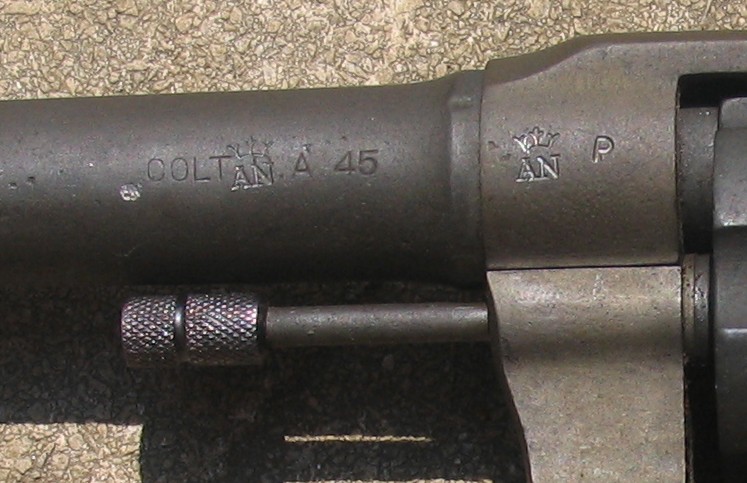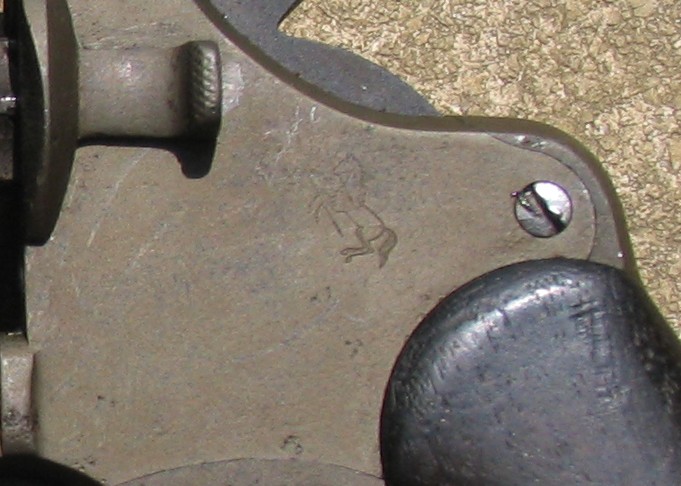 Colt 1917
caliber .45ACP