Box COLT
An interesting photograph, showing one of the two only casings Colt ever made for 3 revolvers. It contains a Navy 1851 3rd model with small round triggerguard, a Pocket 1849 in .31 calibre, and a Sidehammer Pocket, probably 3rd model in .31 calibre as well.
This case was presented to Lt Silas Bent, who had been Colt's best man at his wedding in 1856.
Marcel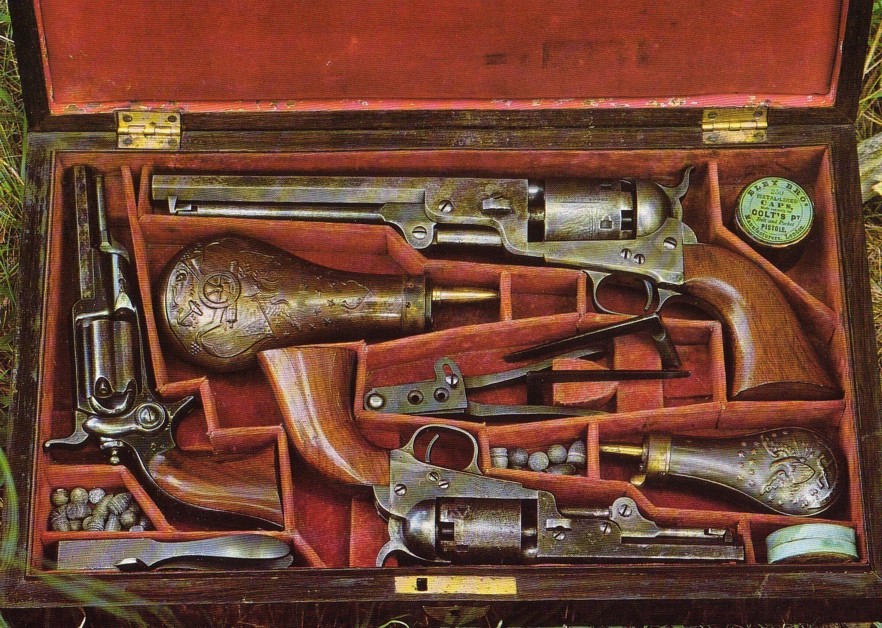 COLT Dragoon 1848
Cased pair of 2nd model Colt Dragoon revolvers, European-style engraved, ivory grip plates ornated with a gold inlaid monogram, powder flask of solid silver made by the goldsmith Wilson & Co. Case of rosewood and copper alloy. Manufactured in 1849 for JJ Van Syckel, wine trader in Philadelphia and local celebrity.
Marcel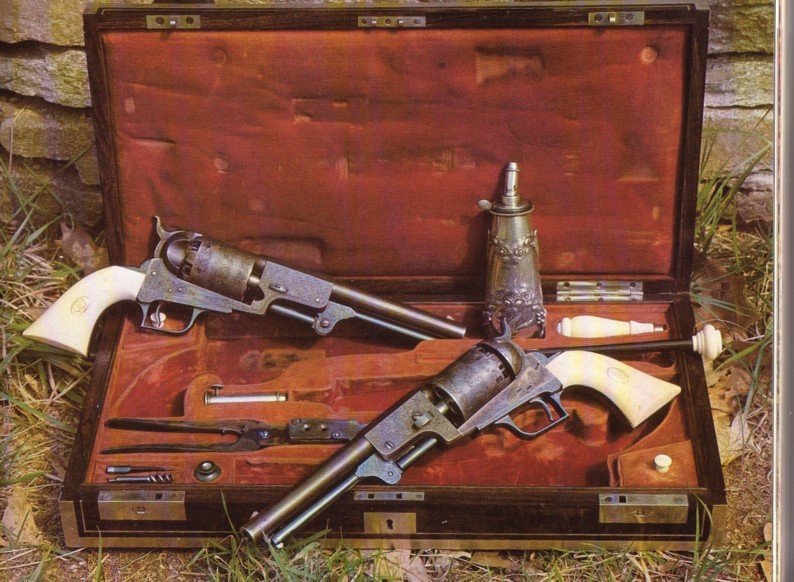 Colt Paterson
Below are pictures of genuine Colt "Paterson" revolvers. The one equipped with a swing bayonet is an experimental pre-Paterson gun. Two of those were produced, but the other one exploded when it was fired, due to the shield ahead of the chambers, that caused the fire to ignite all chambers simultaneously.
Marcel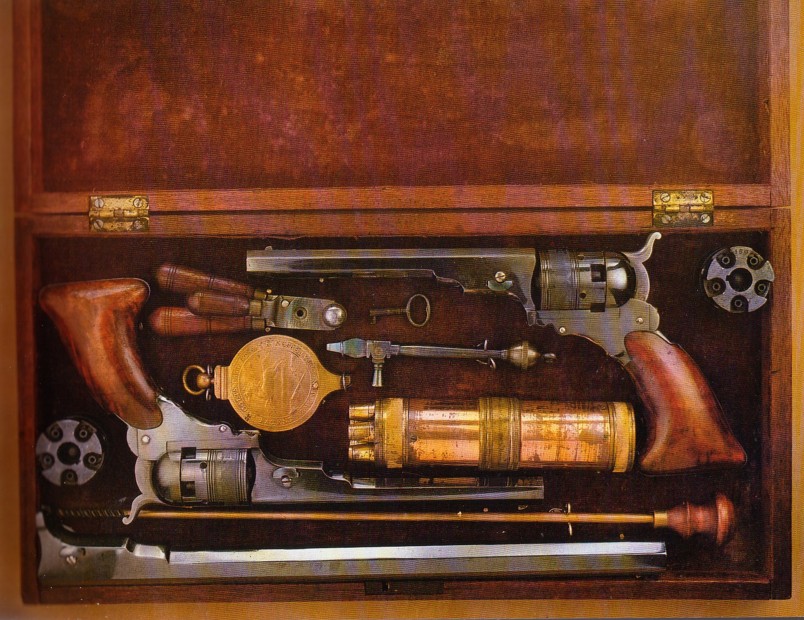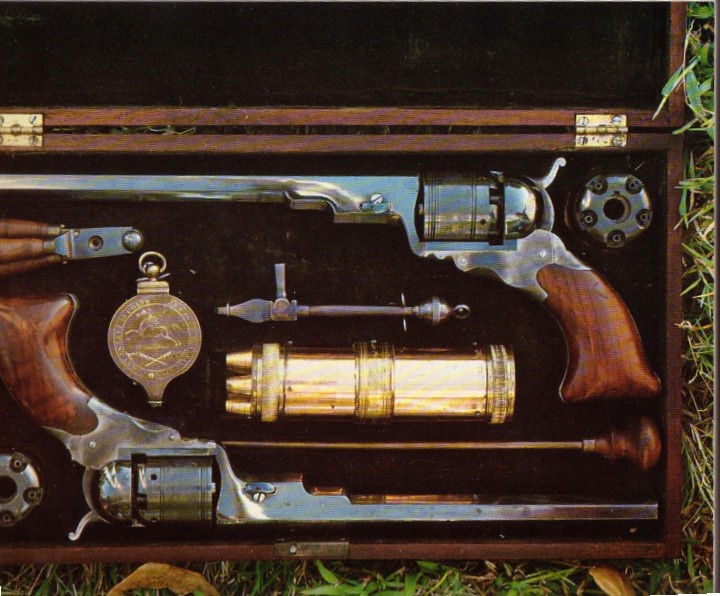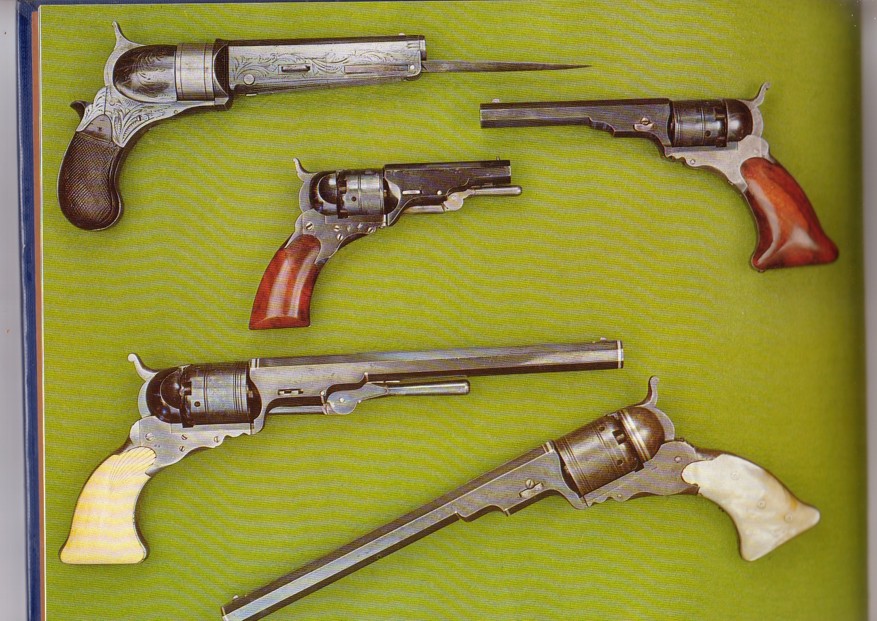 Colt Whitneyville Walker 1847
Colt Whitneyville Walker 1847, serial number 1022. The sole Walker known in the world still in its original case. It was sold in 1847 to a Danish sailor and returned to the States after World War ll. The Walker is the heaviest of all Colt revolvers ever produced. ( more than 2 kg). Approximately 1200 were manufactured. This heavy gun was carried in saddle holsters, for it was too heavy to be hold on a belt.
Marcel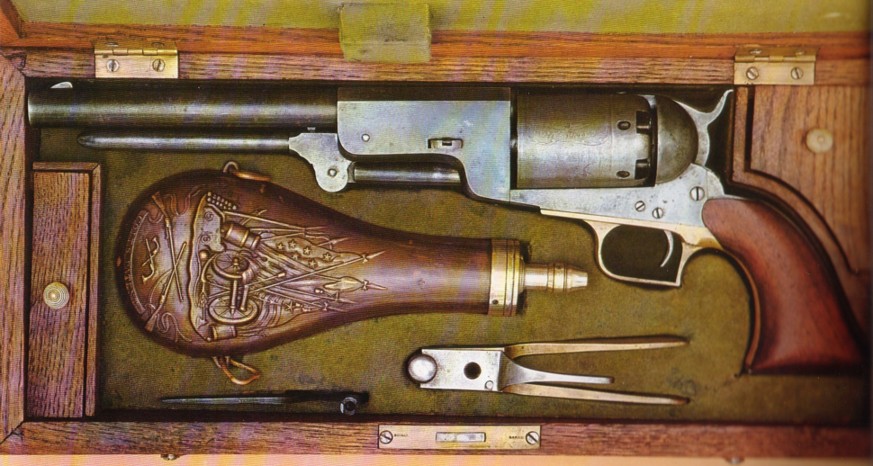 Colt Single Action Army 1873