Colt Dragoon 1st and 2nd model
Extremely rare first week production Baby dragoon, left hand address and no capping groove on right side of recoil shield, serial 59.
All of these were numbered between 1 and 102, and it is estimated in the colt pocket 49 book that only around 50 were ever made.
The 4 inch barrel has the left hand address.
Photos Littlegun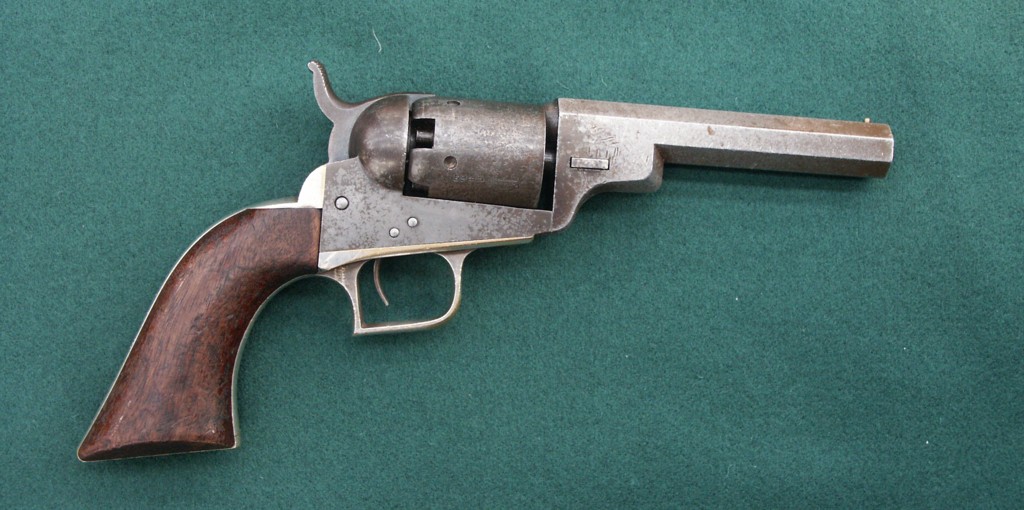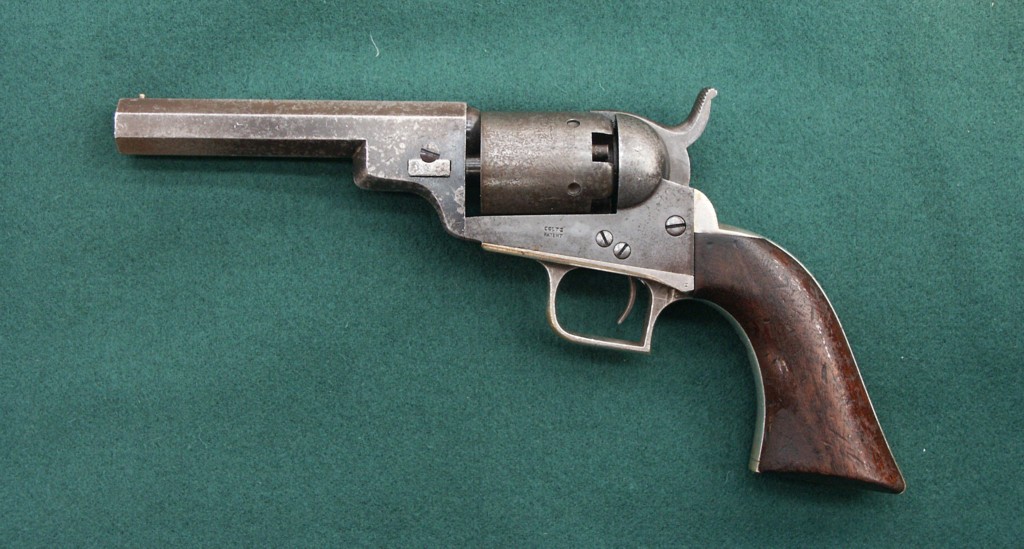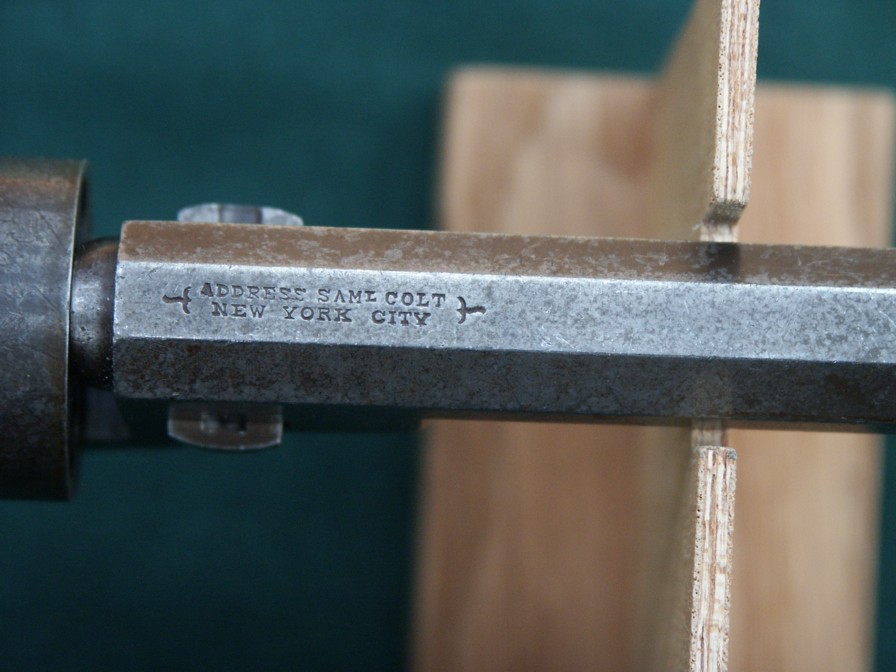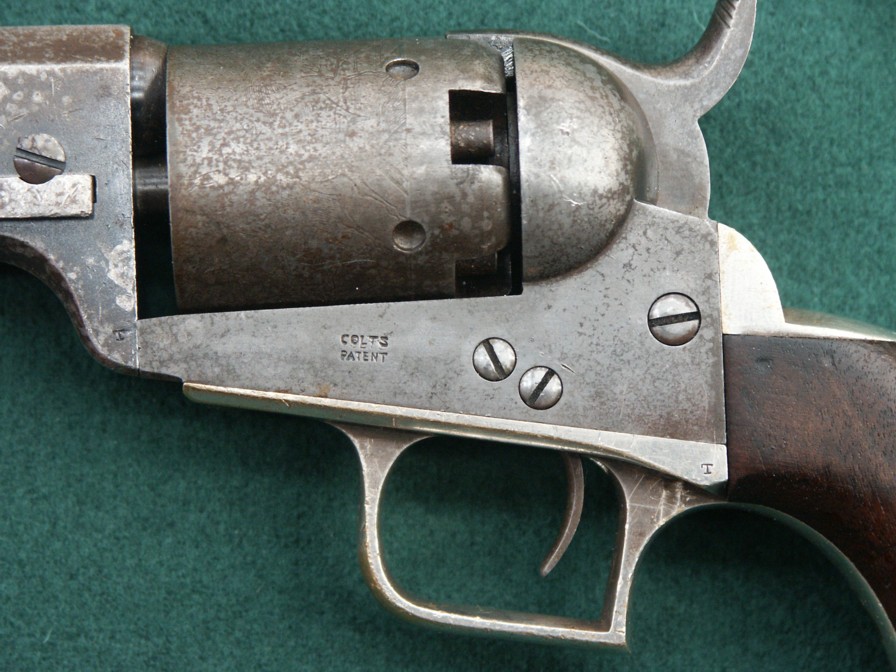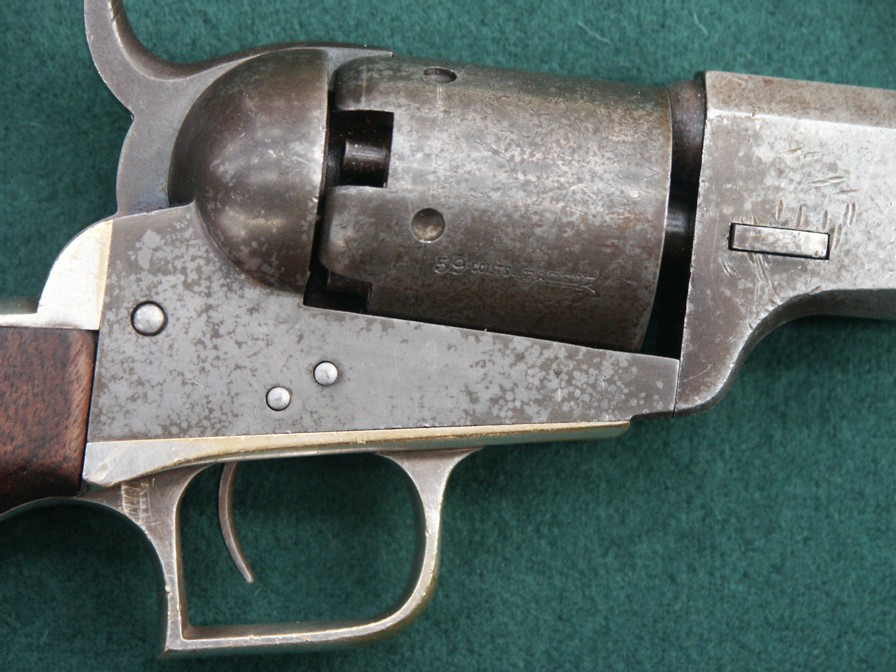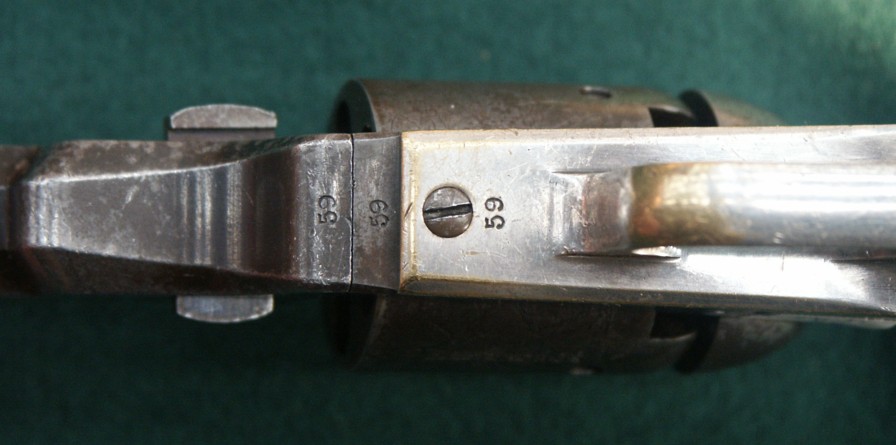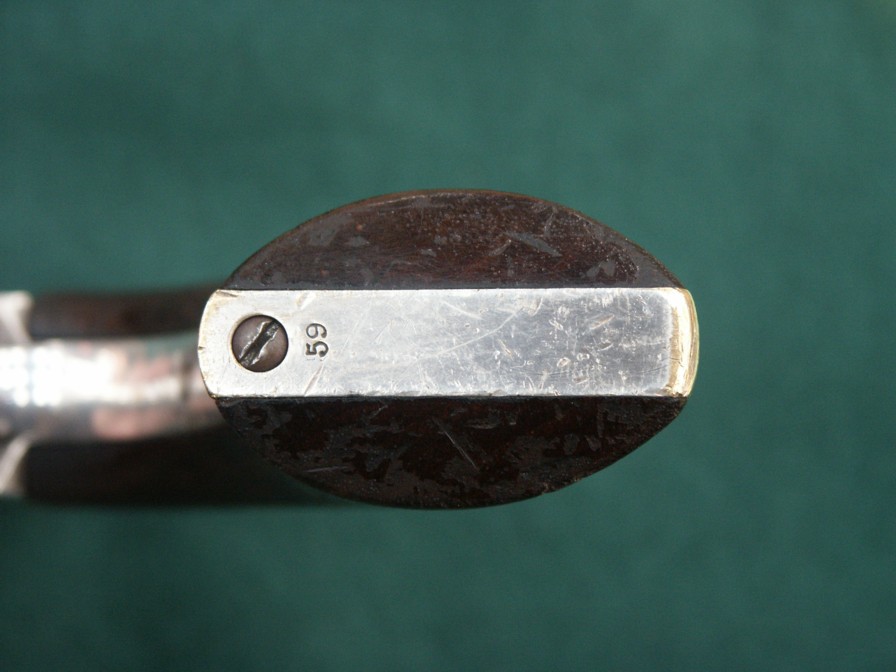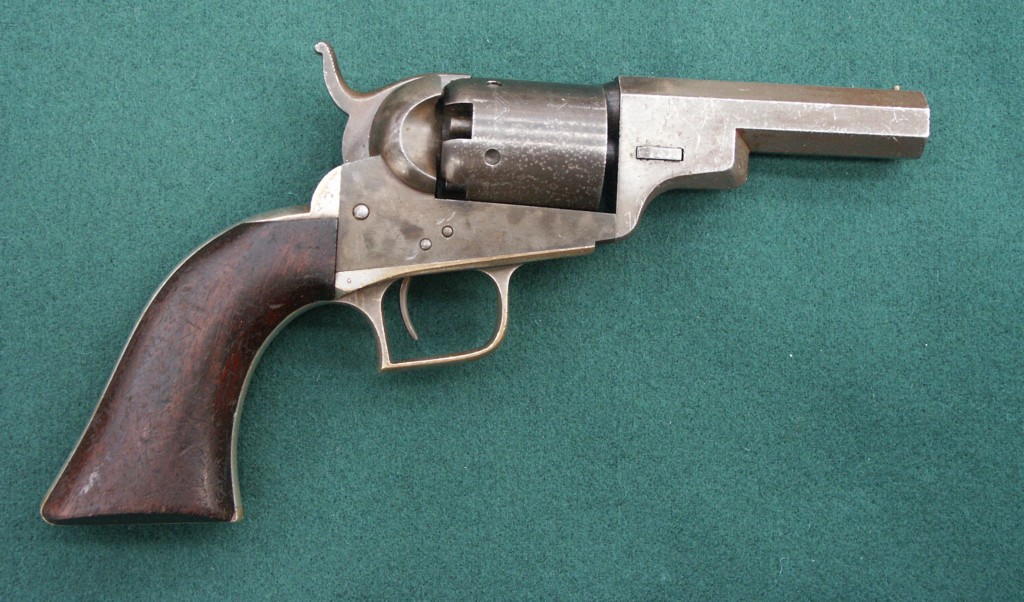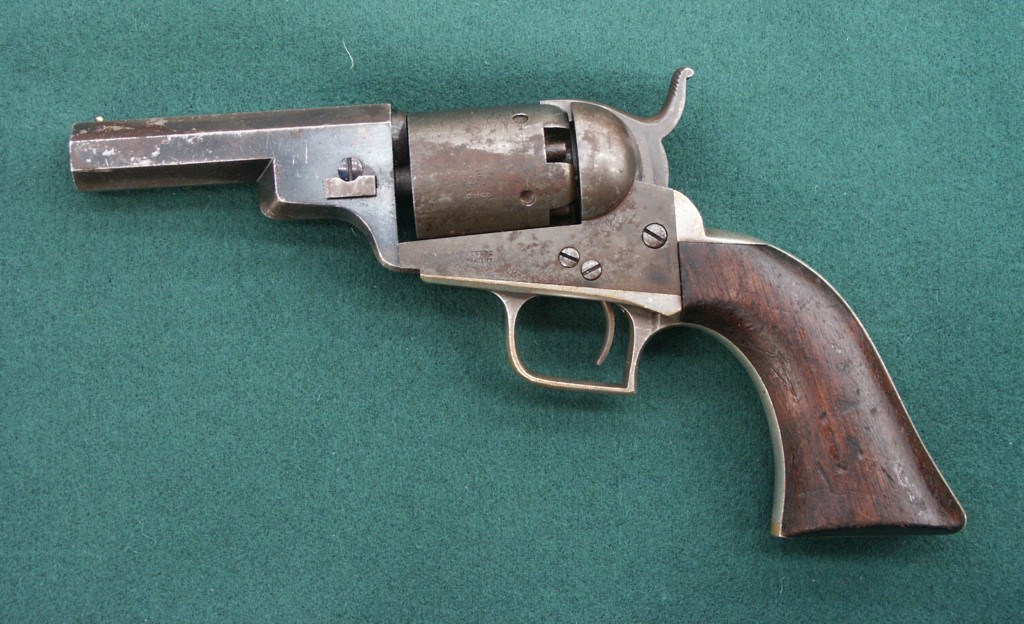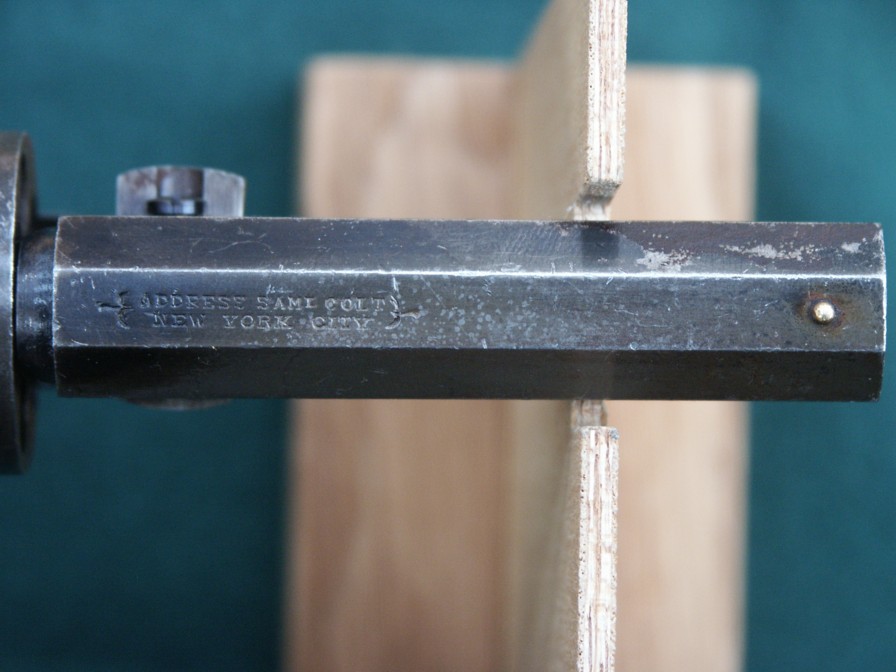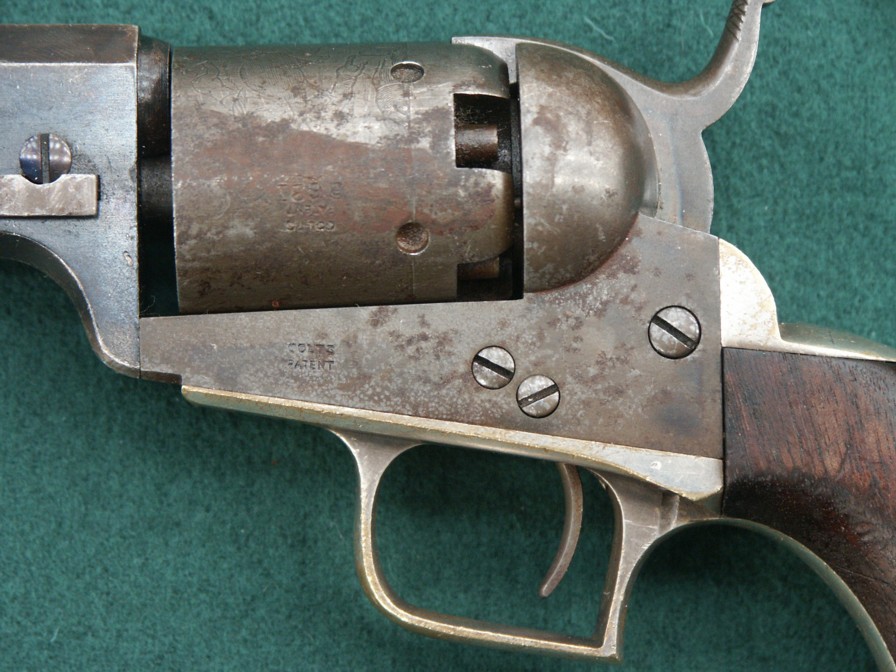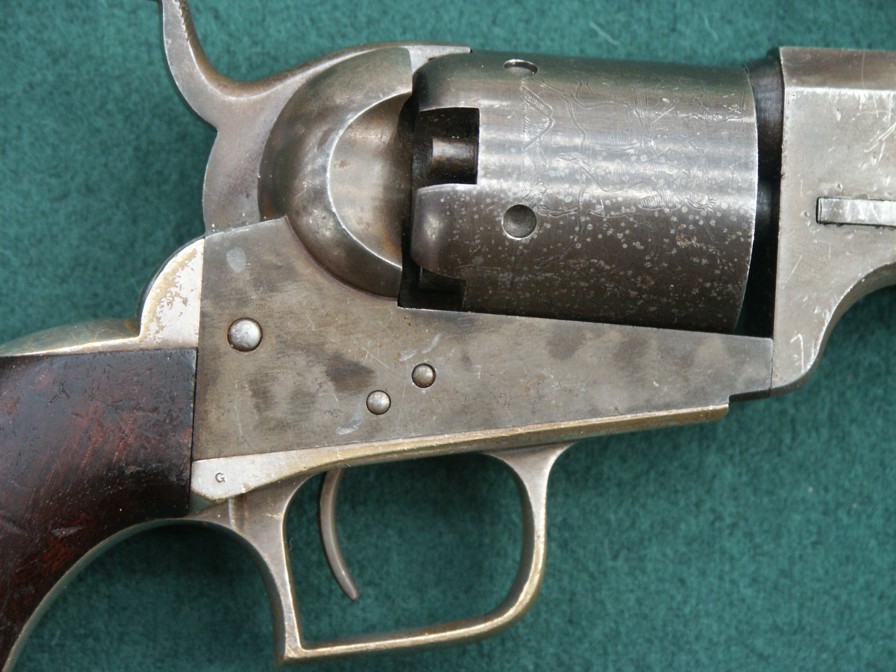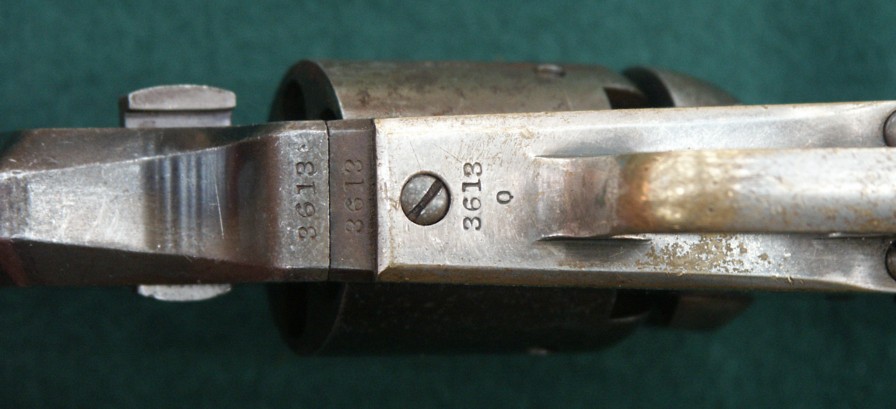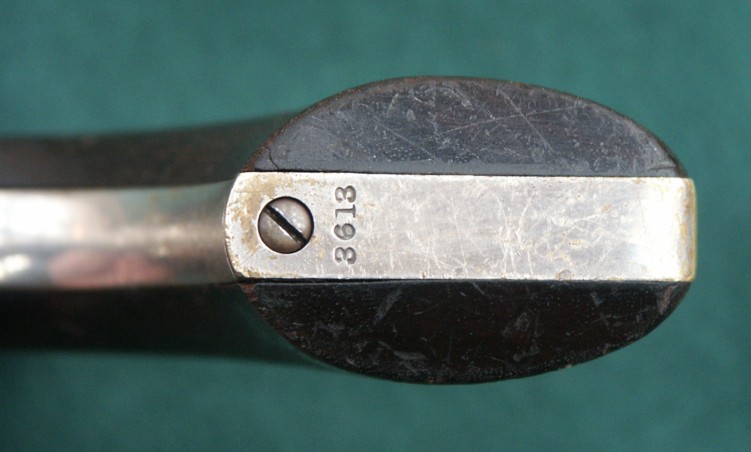 Colt Dragoon 1st model
Photos Littlegun