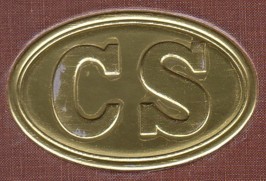 Griswold Gunnison
THE GRISWOLD & GUNNISON REVOLVERS
For an unknown reason, the early collectors gave the name Griswold & Grier to these revolvers. This is not the proper name, for all existing texts and records prove that all these guns have been made by the Griswold & Gunnison factory.
On the other hand, fact is that Samuel Griswold (1790-1867), associated with Arvin N. Gunnison (1824-1882), had a son-in-law named Ebenezer C. Grier, attorney at law at Macon, Georgia.
I won't tell more about the maker himself, as we are more interested in his guns. From july 1862 on, an until the end of the Civil War, Griswold & Gunnison have produced revolvers, at the rate of about 100 per month. The plant was destroyed on November 22, 1864, by the 3rd Union Kentucky Cavalry.
The Griswold & Gunnison revolvers are brass-framed copies of the Colt Navy 1851. They are also of the .36 calibre, and there are 2 different models, the one with a rounded top to the barrel lug, the other one with an octagon top. The barrel itself is always round.
Serial numbers are stamped with individual digits larger than on the other Confederate guns, and can be found on the barrel lug, the cylinder and the frame, either left or right. Some have been observed without any numbers, other with numbers stamped in front of the trigger guard like the Colts. There are also secondary numbers and cryptic marks (reversed or doubled initials) stamped on many parts.
Typical of the Griswold is the cylinder made of twisted iron instead of steel. The iron bars were heated and twisted to strengthen them, which makes the twist lines still visible on almost all Griswold cylinders. Observed from the rear of the gun, those lines slove up to the right.
The barrel has 6 lands and grooves, turning clockwise, and there is a considerable gain twist in the fore half of the barrel. The hammer has a roller, and the cylinder has 6 safety pins unlike the Colt that has only one.
Another typical characteristic of the Griswold is the tilt of the bottom of the grip, as if it would have been bent to the rear.
Many Griswold frames show a rose coloration that is due to a higher than usual content of copper in the brass alloy.
Based on the serial numbers, Griswold & Gunnison produced about 3,700 revolvers between 1862 and 1864, which is more than any other Confederate manufacturer and almost as many as all Confederate manufacturers produced together.
Considering the lack of ground material and the fact the Griswold workers had never manufactured revolvers before the war, one may say that these revolvers are of excellent quality.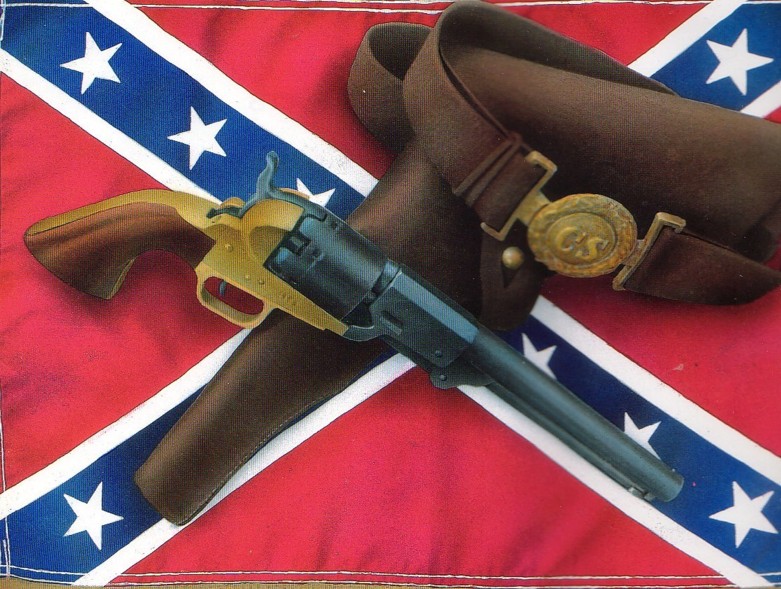 Griswold Gunnison Serial # 16