Winchester 1866 Saddle ring
Very fine 1866 Winchester Saddle Ring Carbine (mfg 1869) with profuse Nimschke engraving.
Barrel has mostly gone to an attractive plumb patina.
Receiver has pleasing matte honey patina.
Butt stock shows some evidence of professional restoration.
Winchester 1866
Très jolie Carabine Winchester 1866 avec anneau de selle (fabriquée en 1869) avec la gravure de Nimschke.
Le canon possède une patine "plombée" attrayante.
Le récepteur a une patine mate agréable couleur miel.
Les bois portent à l'évidence les marques d'une restauration professionnelle.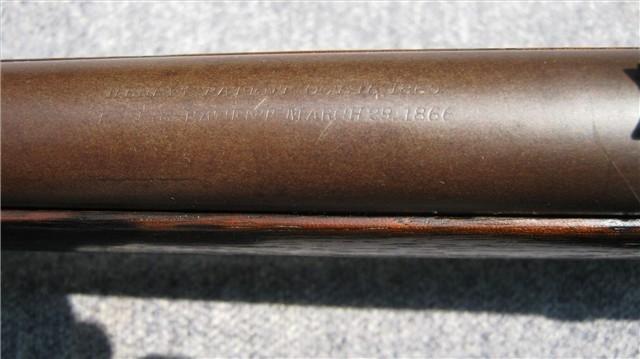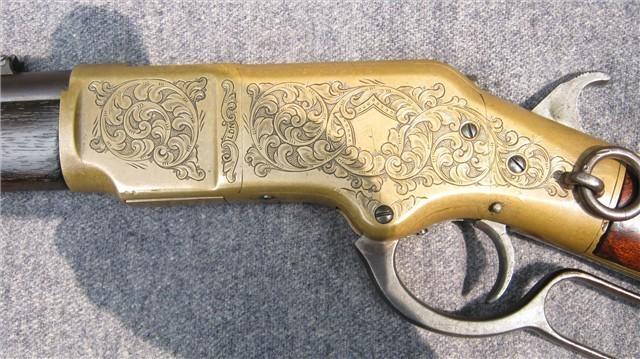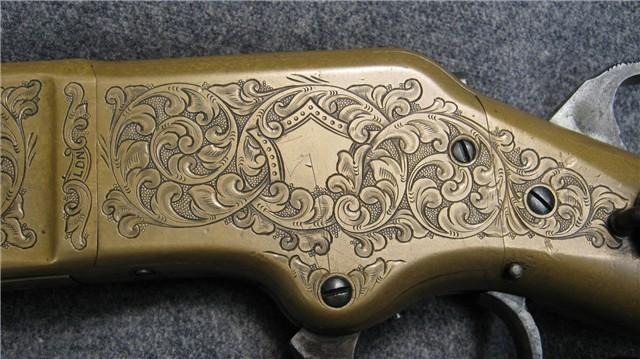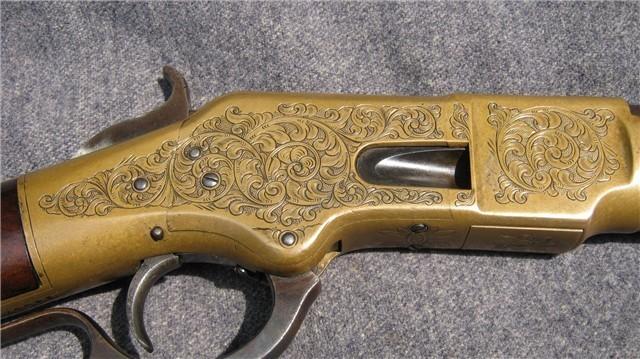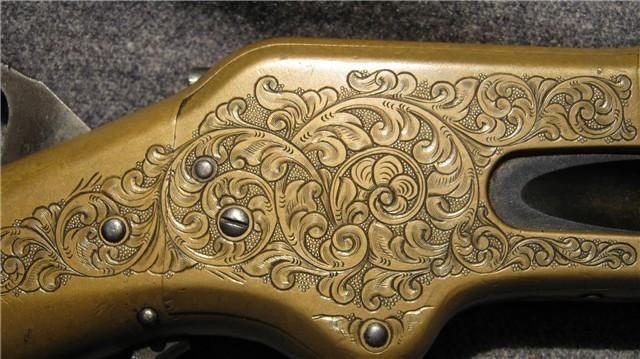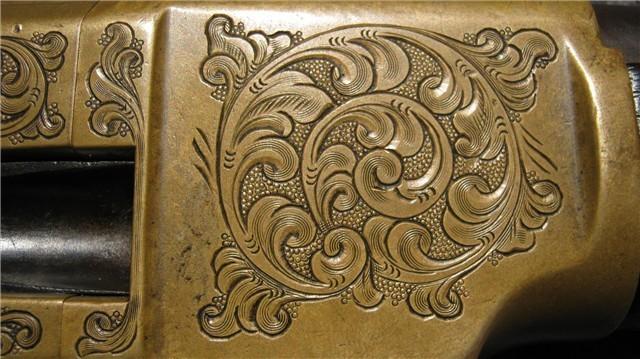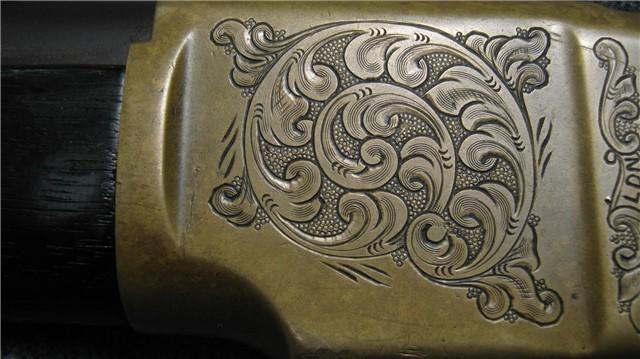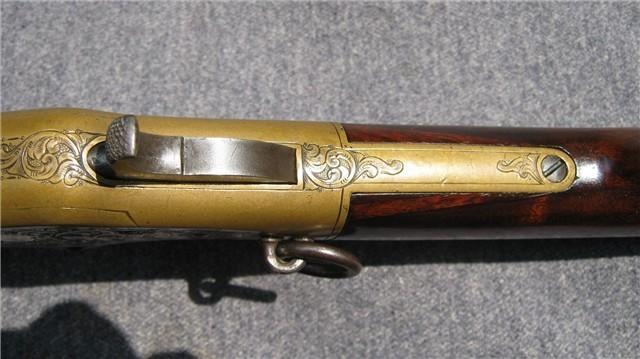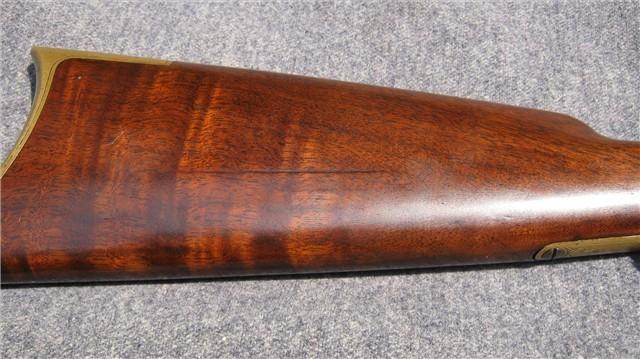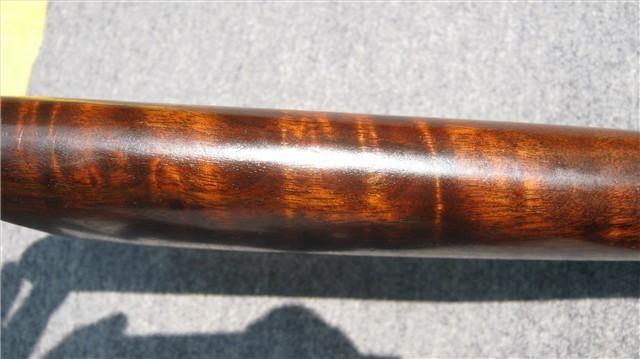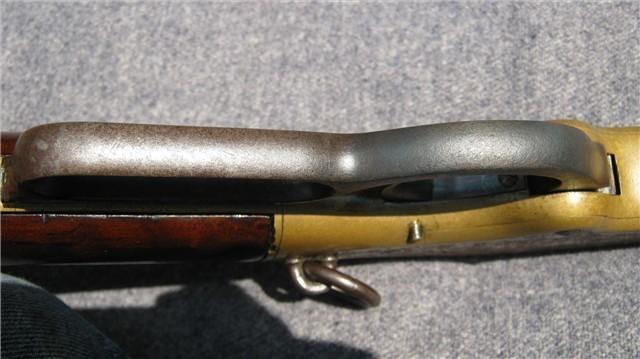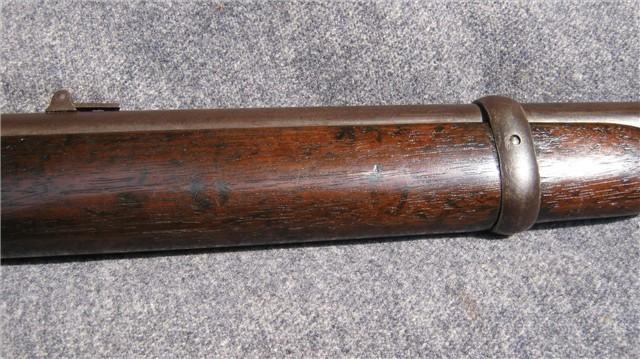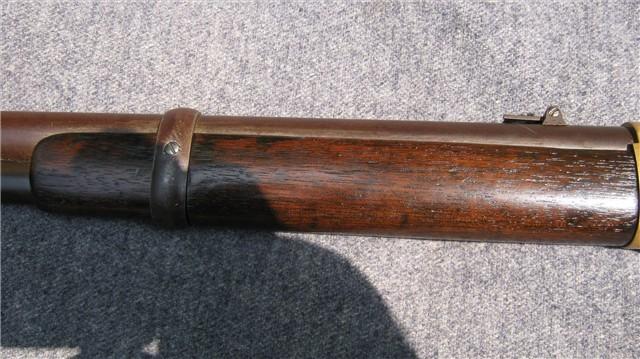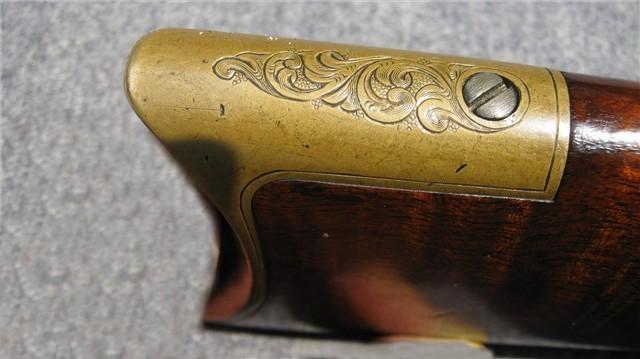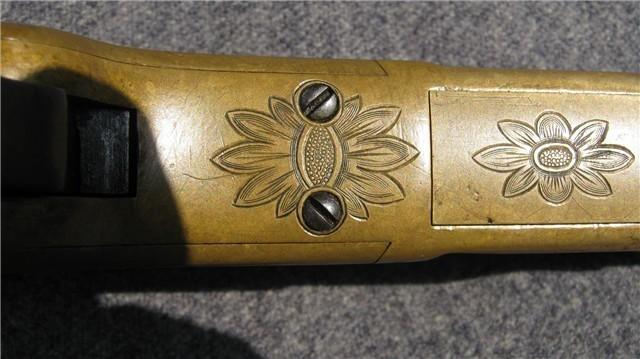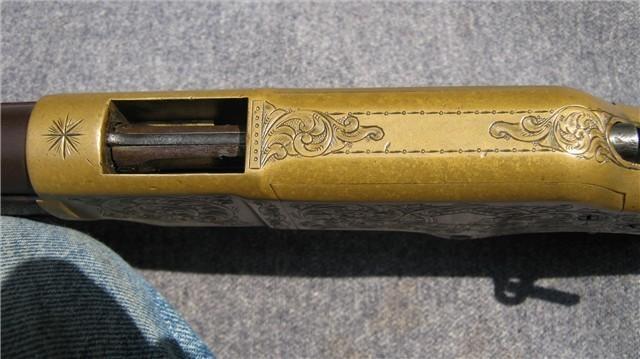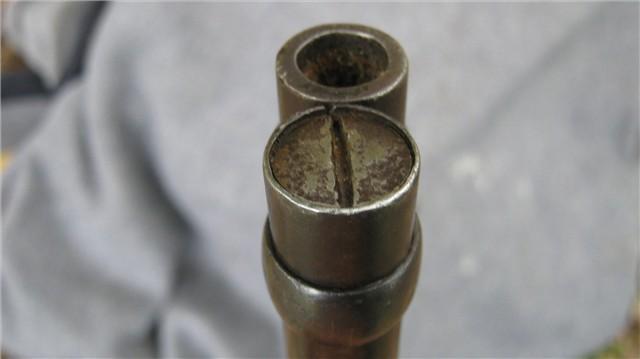 Winchester 1866
Here's a nice 1866 Winchester musket with the very rare saber bayonet lug.
Of the 14,000 model '66 muskets made, only 1,012 had attachments for saber bayonets.
It currently has the original 1866 rimfire bolt, but I've been told that it would shoot 44-40 WINCHESTER (44WCF) rounds if you replaced the bolt with a Winchester 1873 centerfire bolt.
Winchester 1866
Voici un mousquet Winchester 1866 intéressant avec le très rare tenon de baïonnette sabre.
De tous les 14.000 mousquets '66 fabriqués, seulement 1.012 ont été munis de ce tenon pour la baïonnette sabre.
Il a actuellement le verrou 1866 original, mais il m'a été dit qu'il pourrait tirer des 44-40 WINCHESTER (44WCF) si on remplace le verrou par un modèle 1873 à percussion centrale Winchester.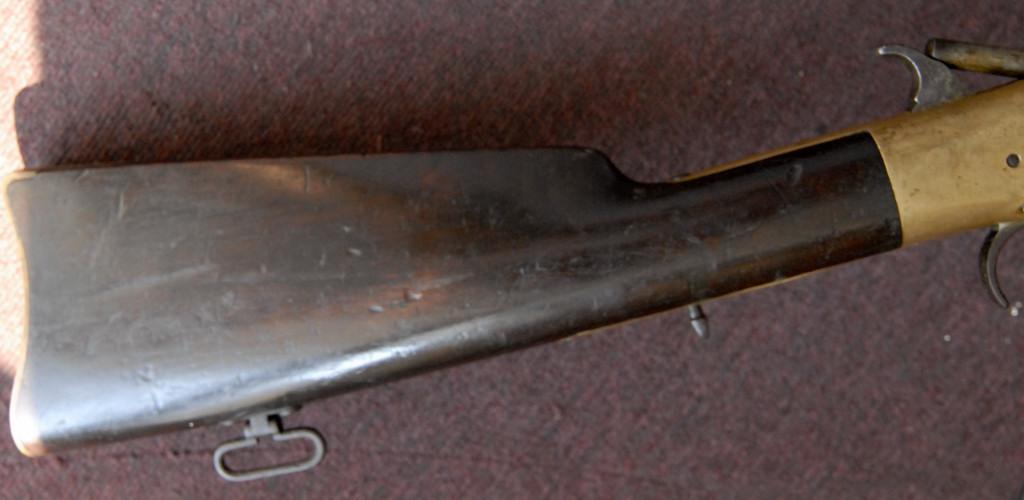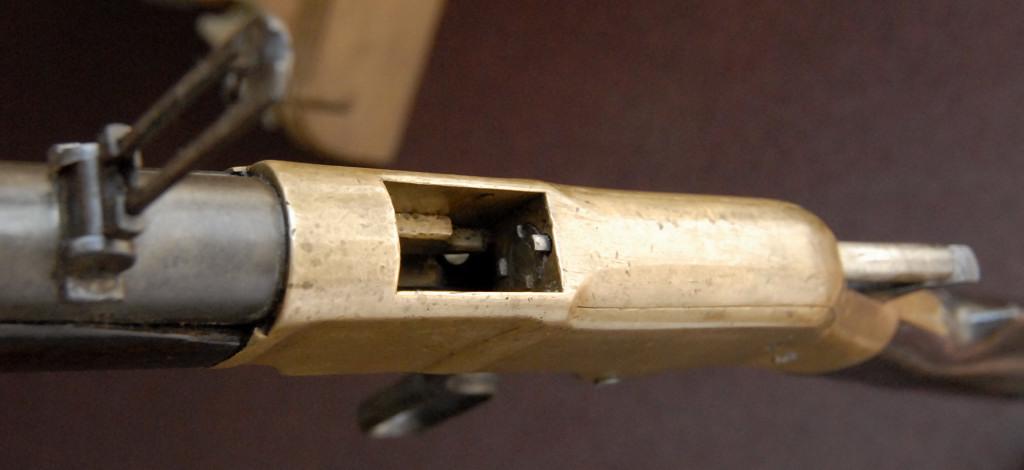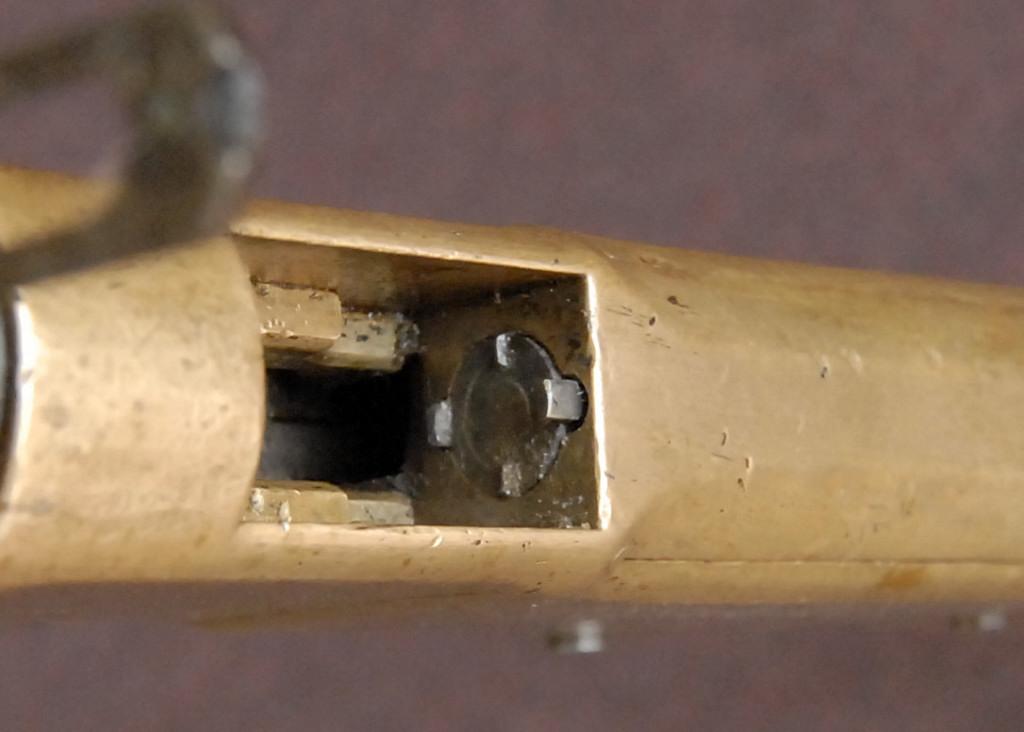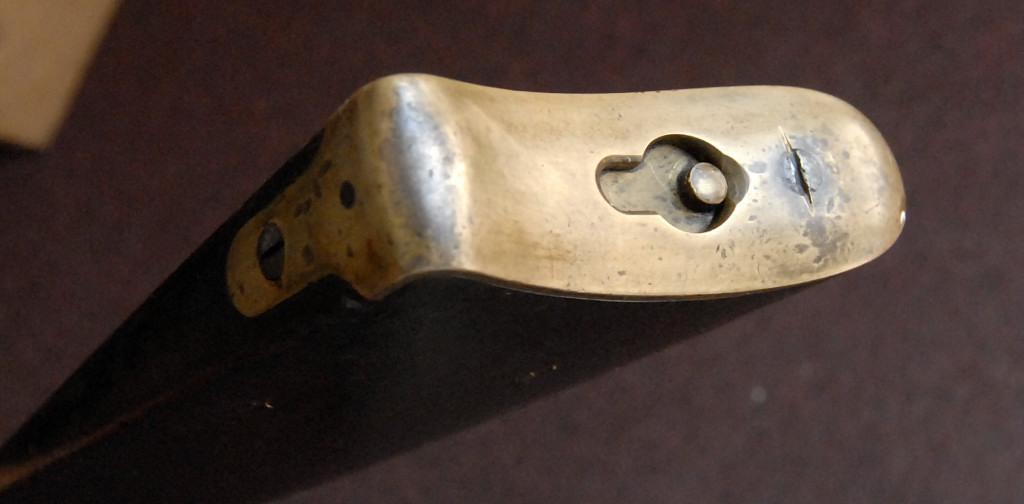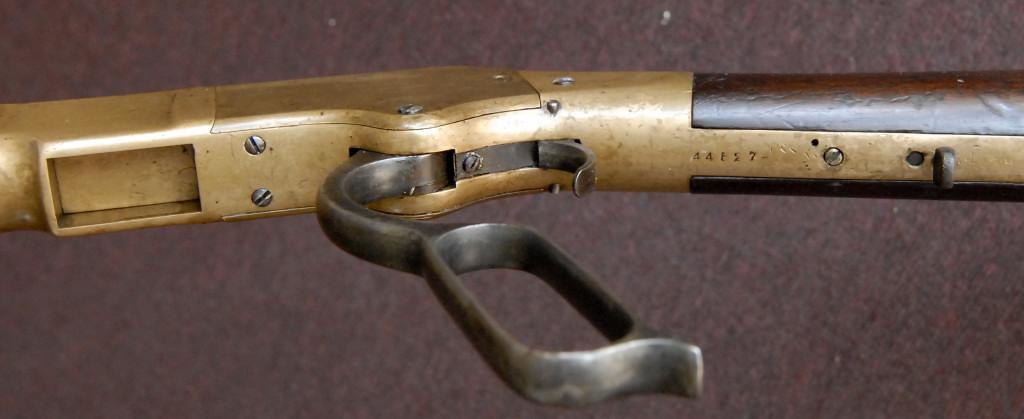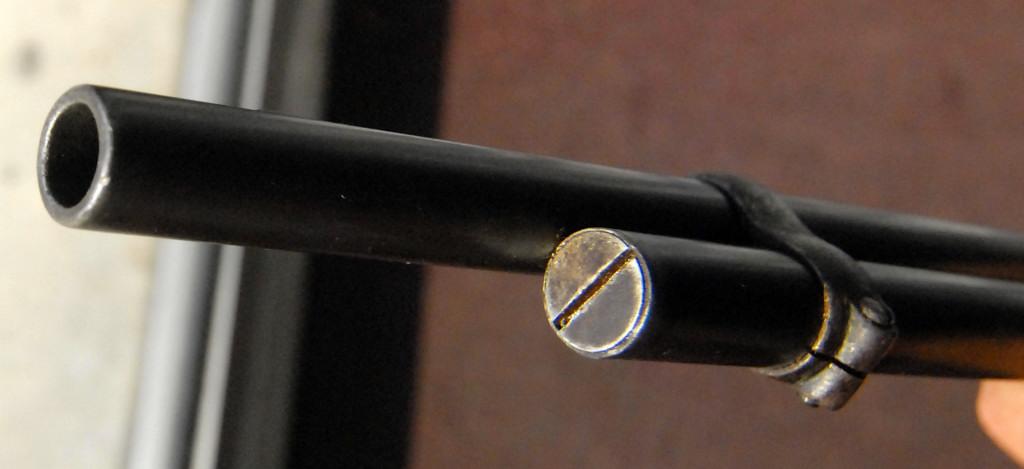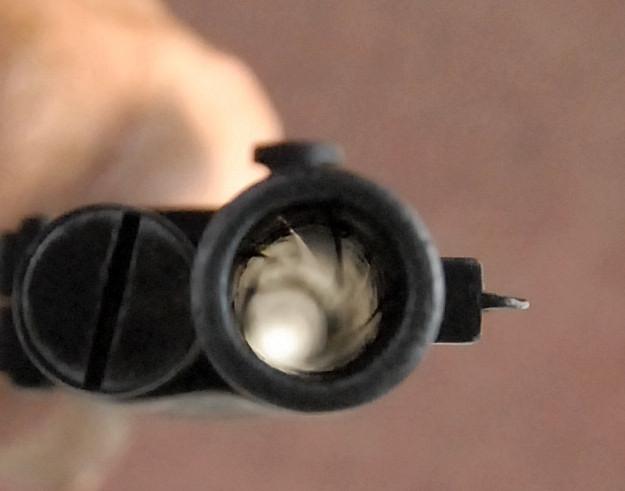 Baïonnette-sabre de la Winchester 1866
Bayonet-saber of Winchester 1866