Winchester 1876
Winchester model 1876, 40-60 cal with a 28" octagon barrel.
The serial number information indicates the gun was manufactured in 1886.
The metal finish is a mixture of the original faded blue and a light brown against the grey metal surfaces.
Winchester 1876
Winchester modèle 1876, calibre 40-60 avec un canon octogonal de 28".
Le numéro de série indique que l'arme a été fabriquée en 1886.
La couleur du métal est un mélange de bleu patiné et de brun clair.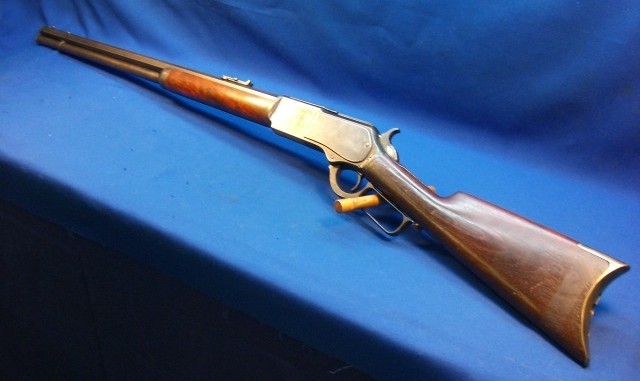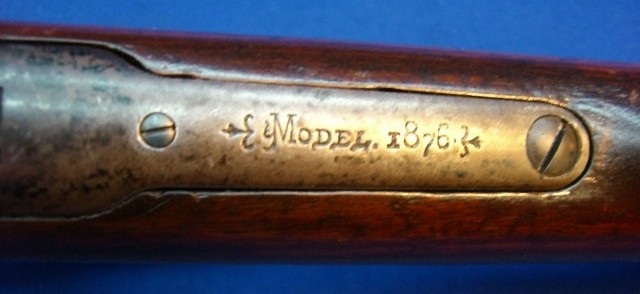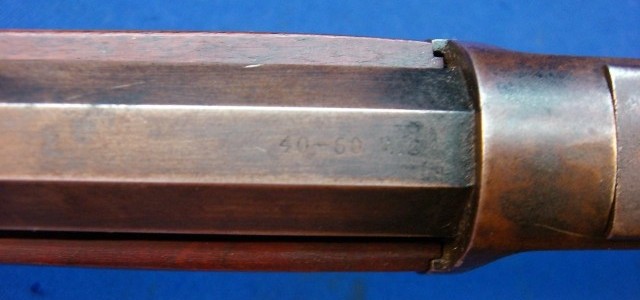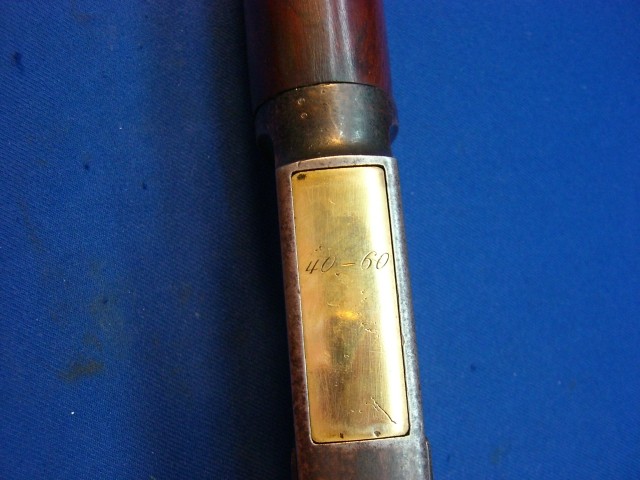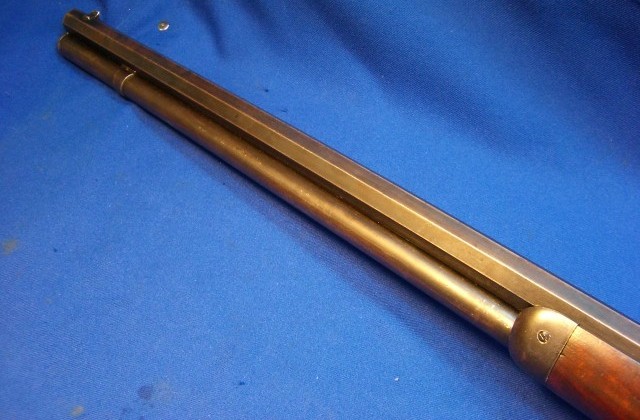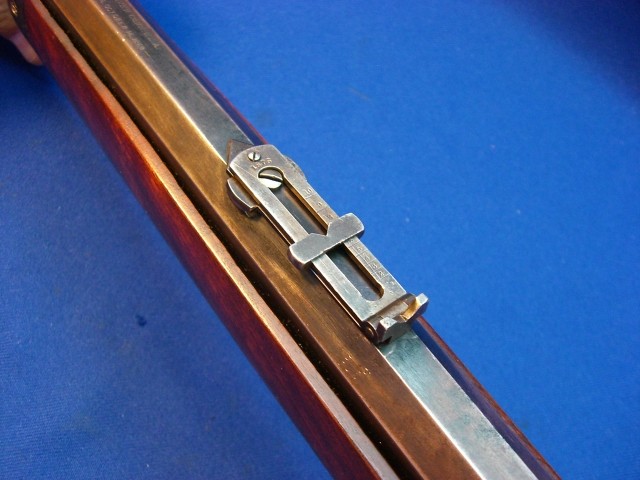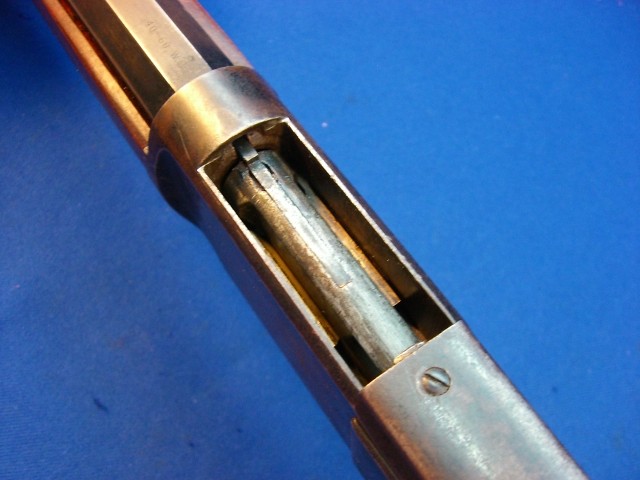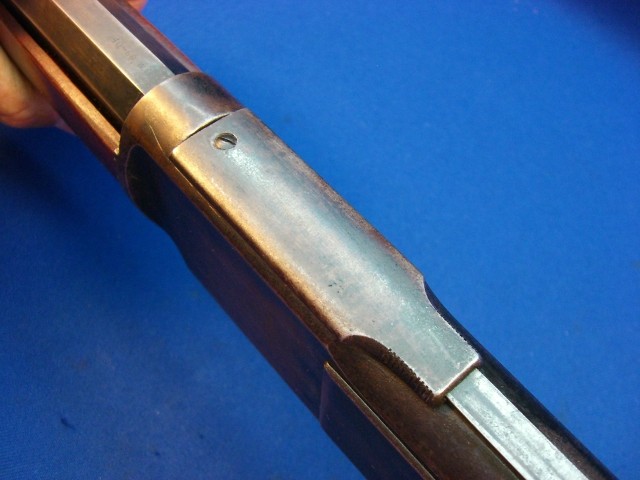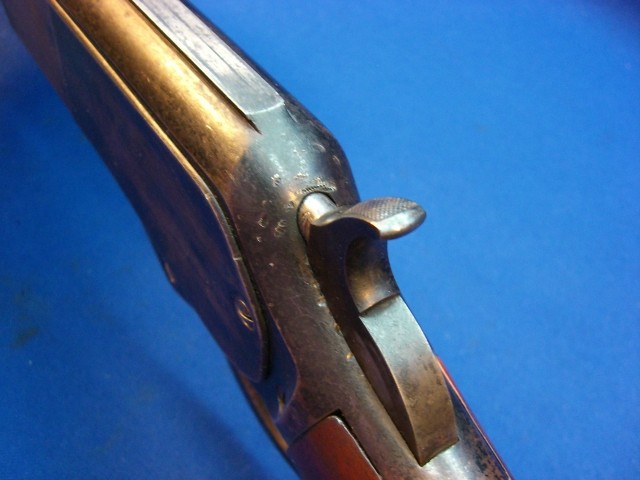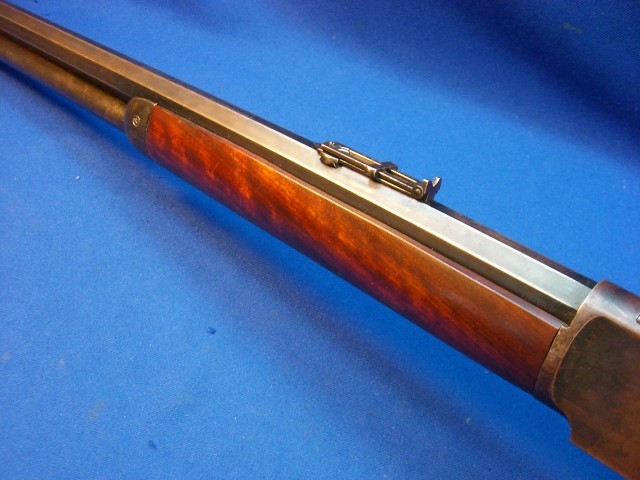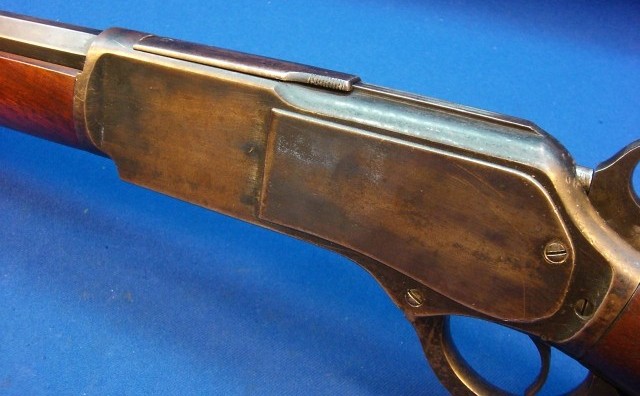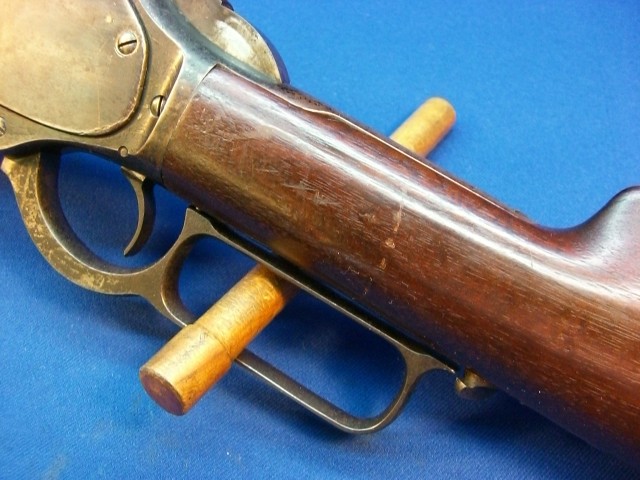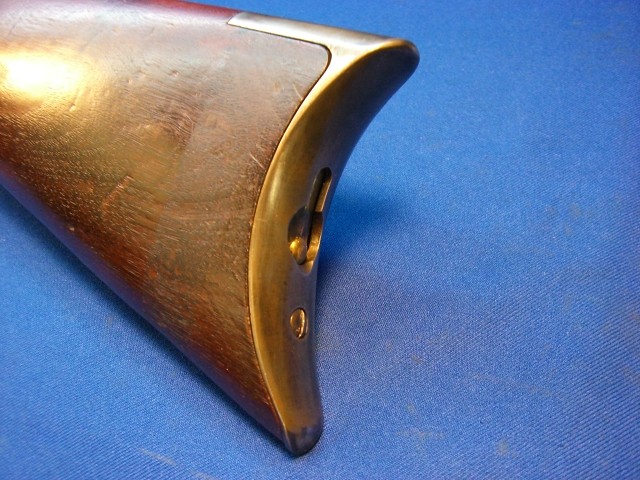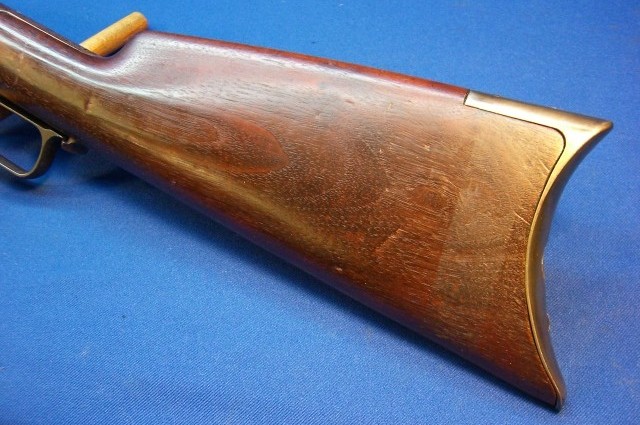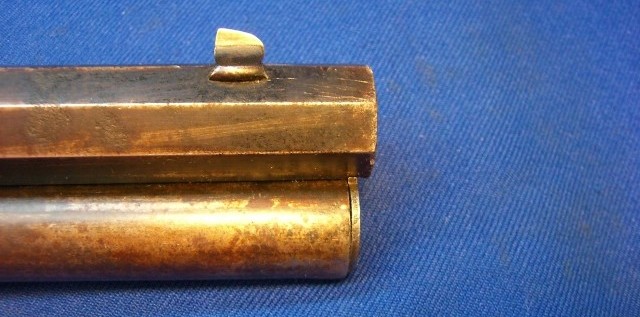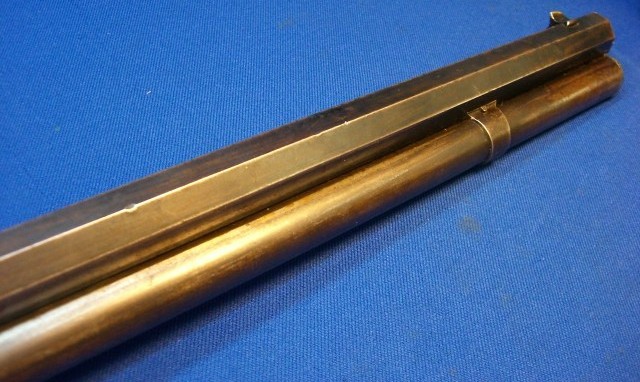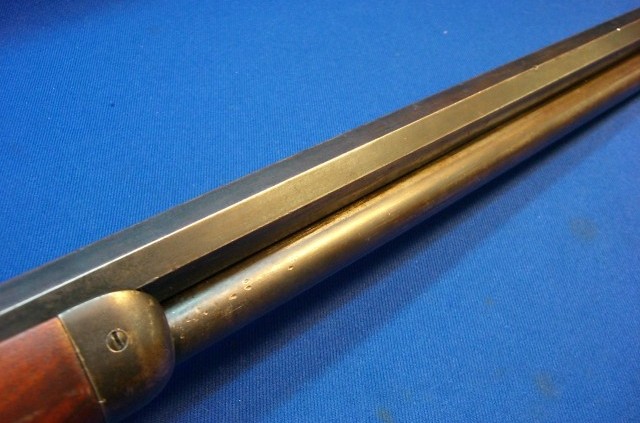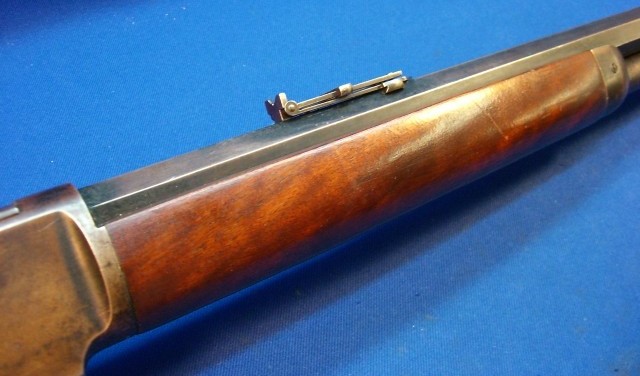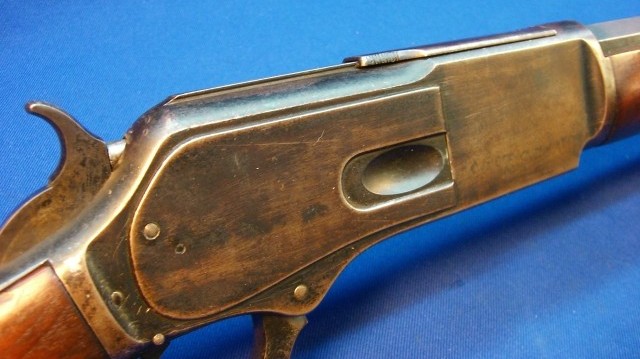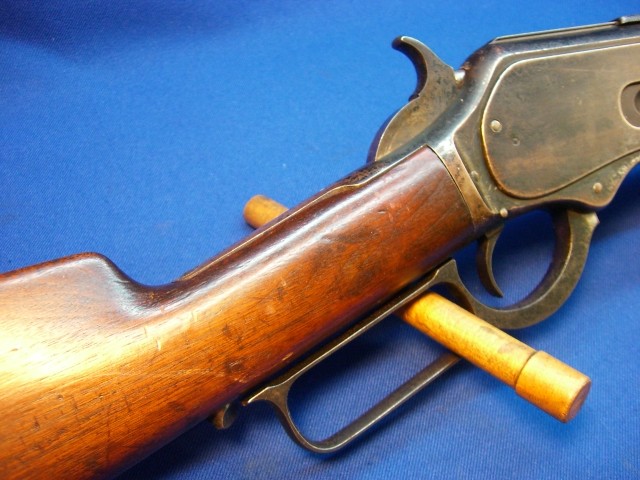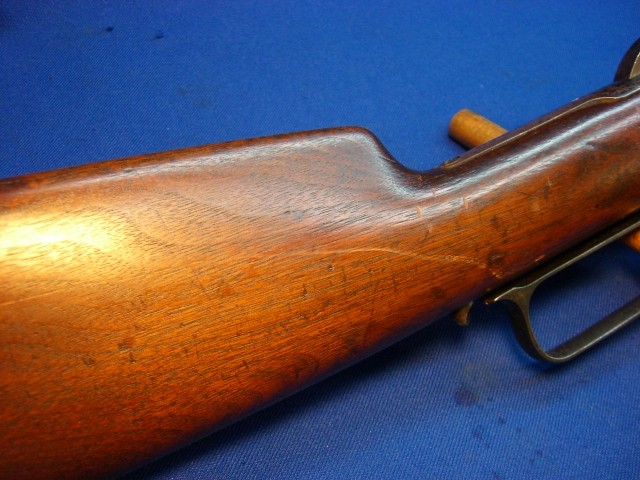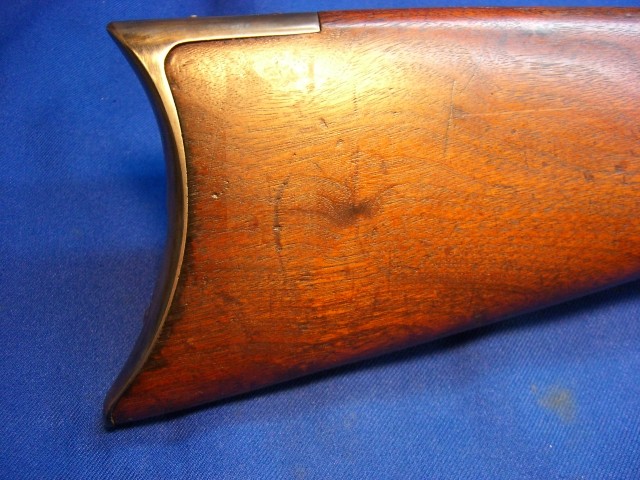 Winchester model 1876
Caliber 40-60 WCF.
28 inch octagon barrel.
Winchester model 1876
Calibre 40-60 WCF.
Canon octogonal de 28 pouces