Webley army WG
This is an Antique Pre 1898 WG ARMY Model Webley Revolver, It is rare, because it is one of just a few known that were used on the Ships of the UNION CASTLE LINE, and is so marked.
The Union Castle Line was a Steamship Company, that had its start before the Boer War, into the 1970's. They Transported Troops to the Fronts in The Boer War, WWI, and WWII, and probably more.
It is also marked .455 / .476 indicating that this revolver will fire both types of cartridge. "UNION CASTLE LINE" Proudly marked on the left side of the frame.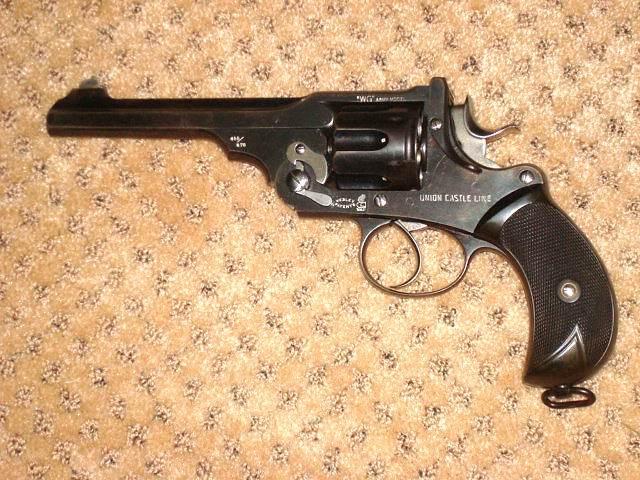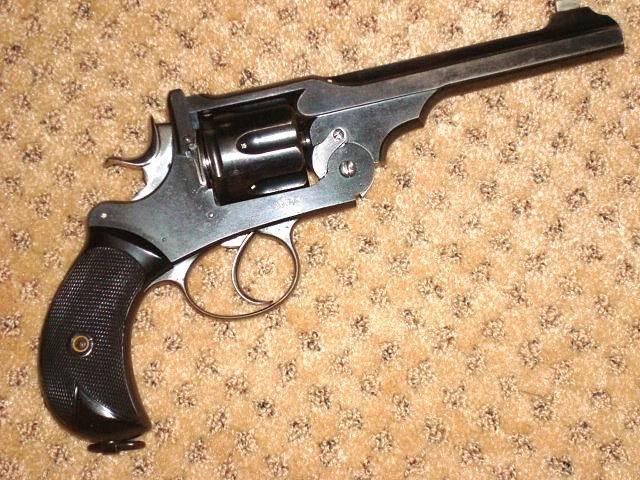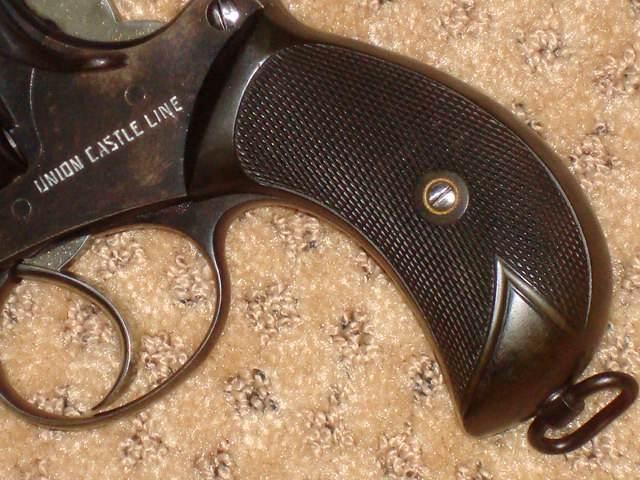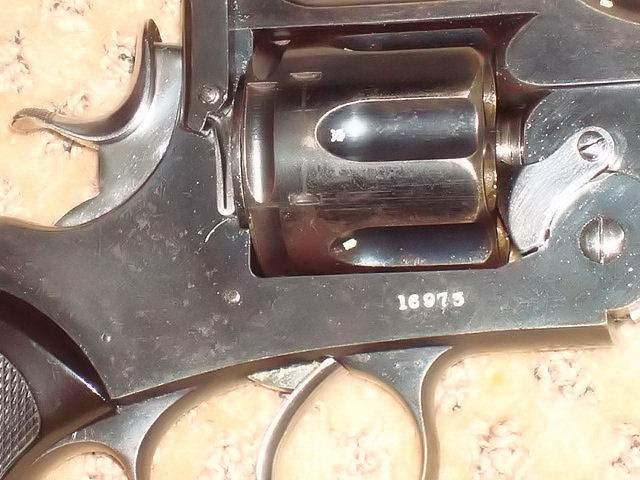 En voila un autre