Casimir Lefaucheux
Photos Littlegun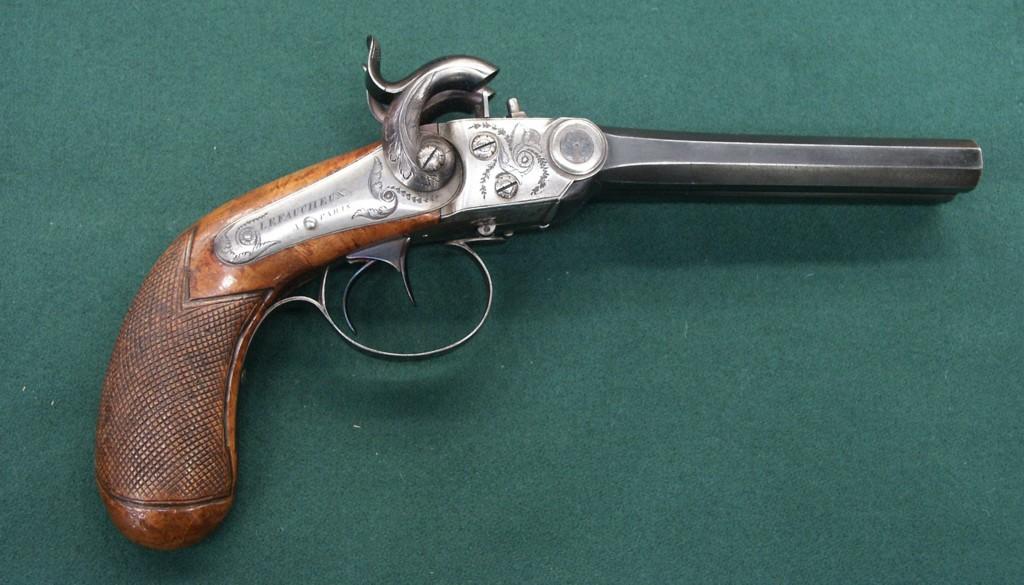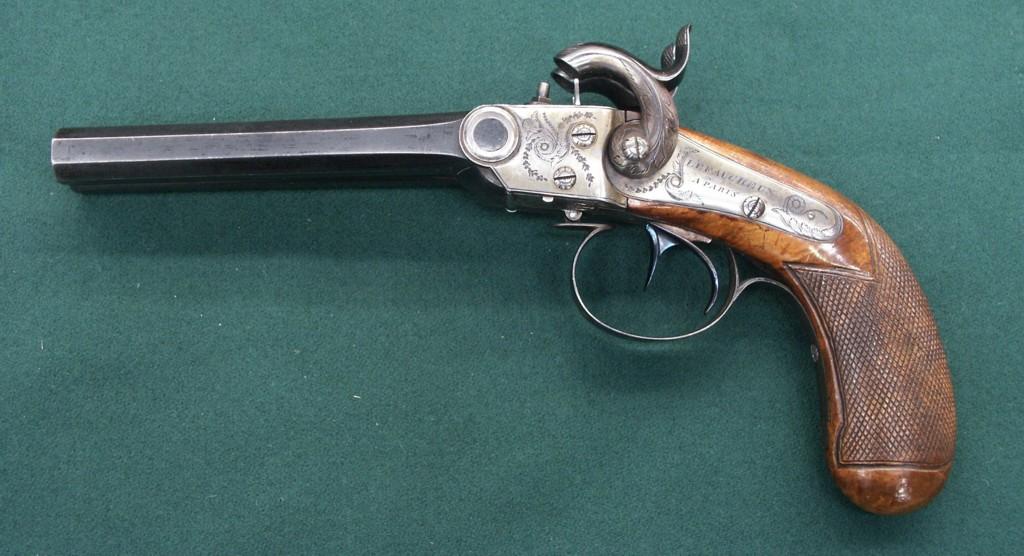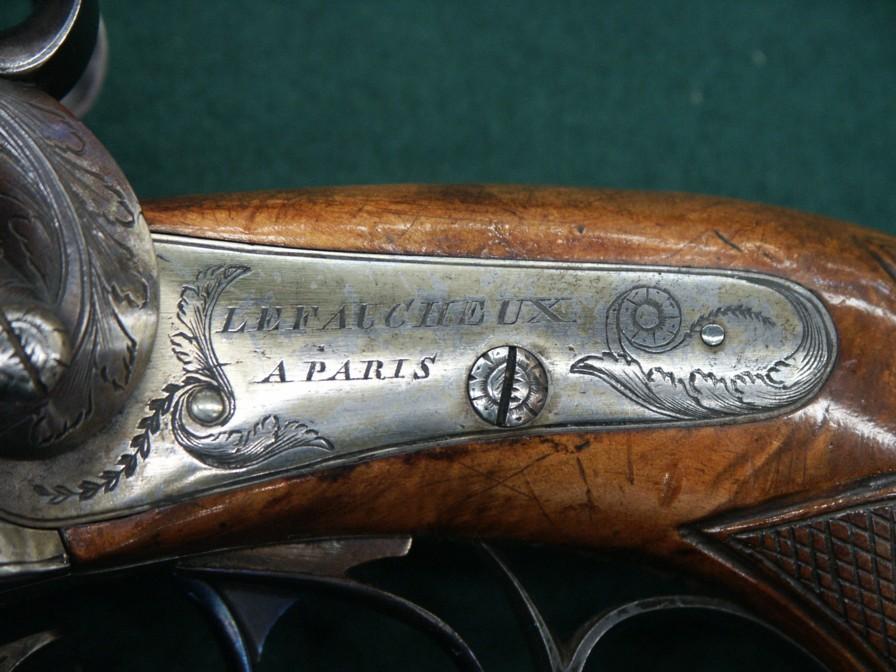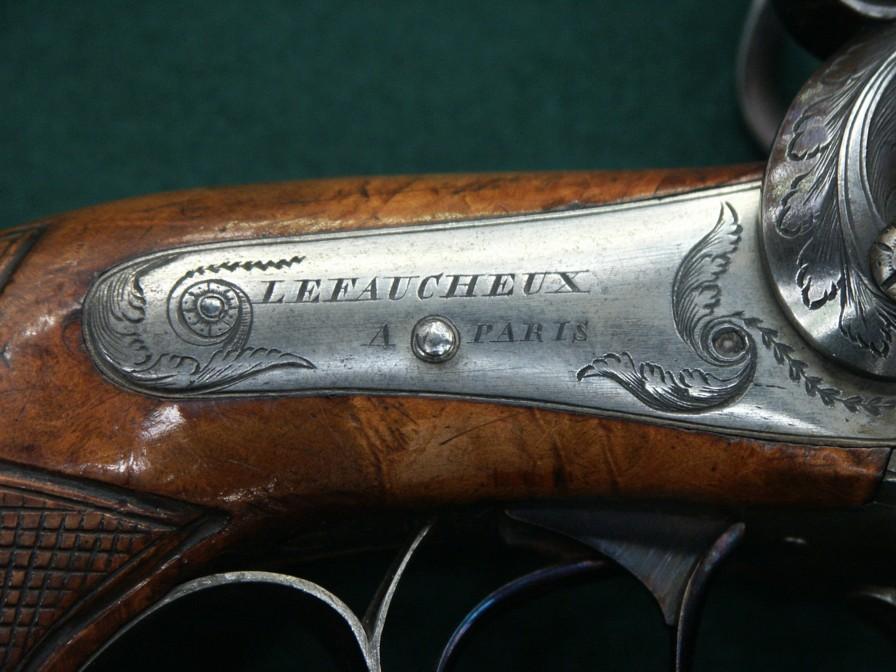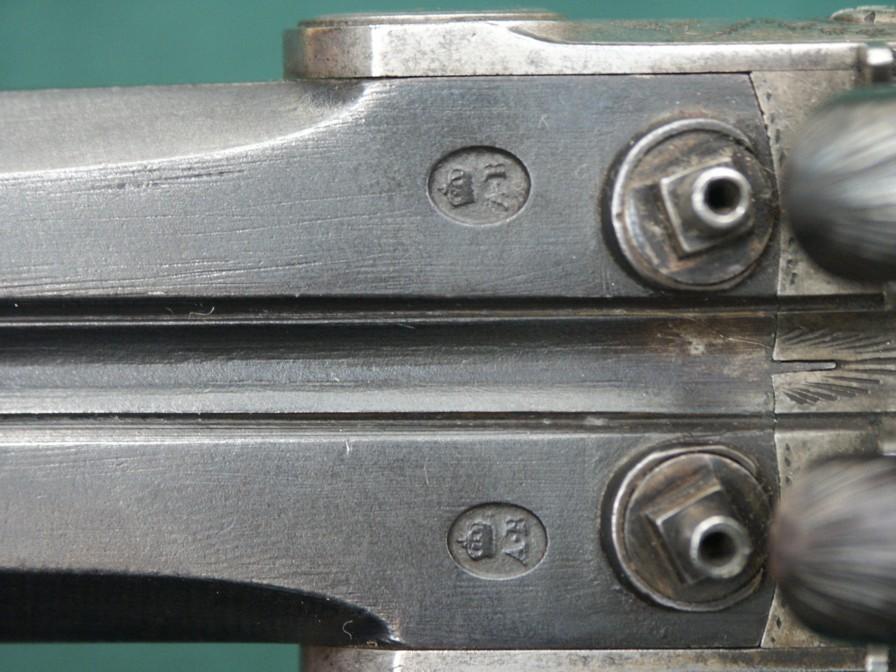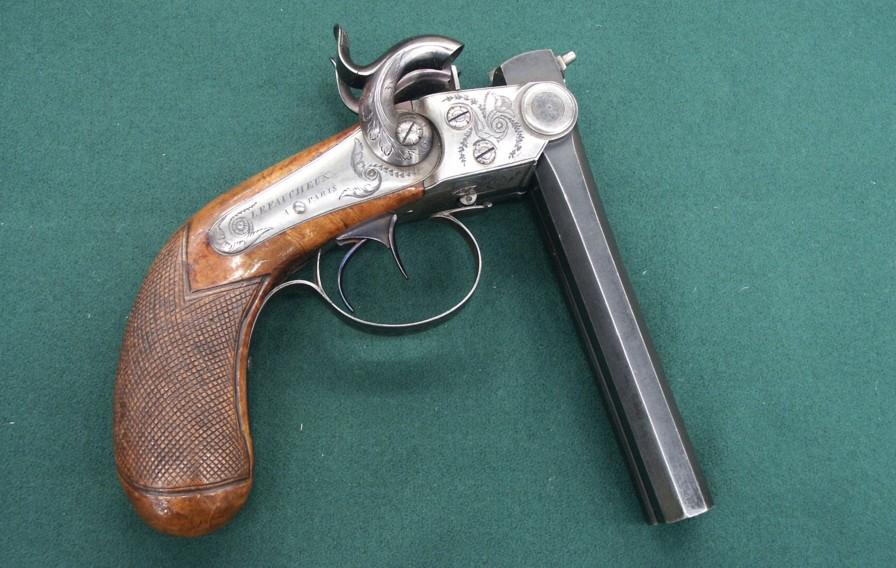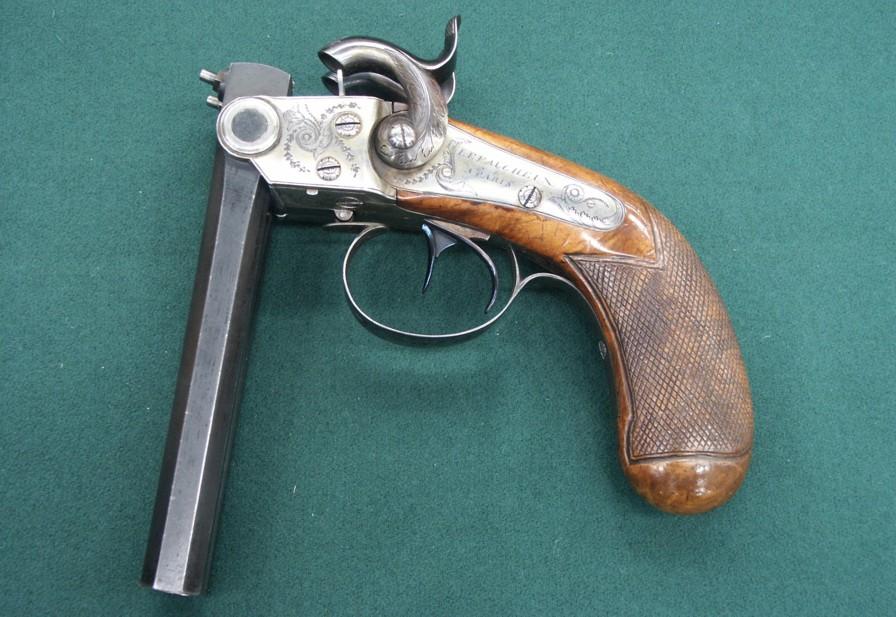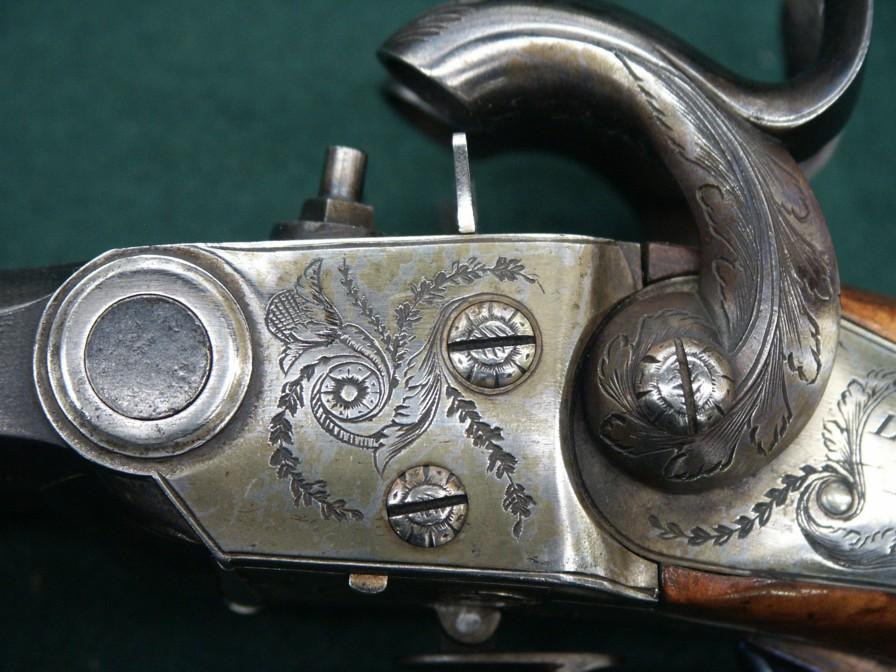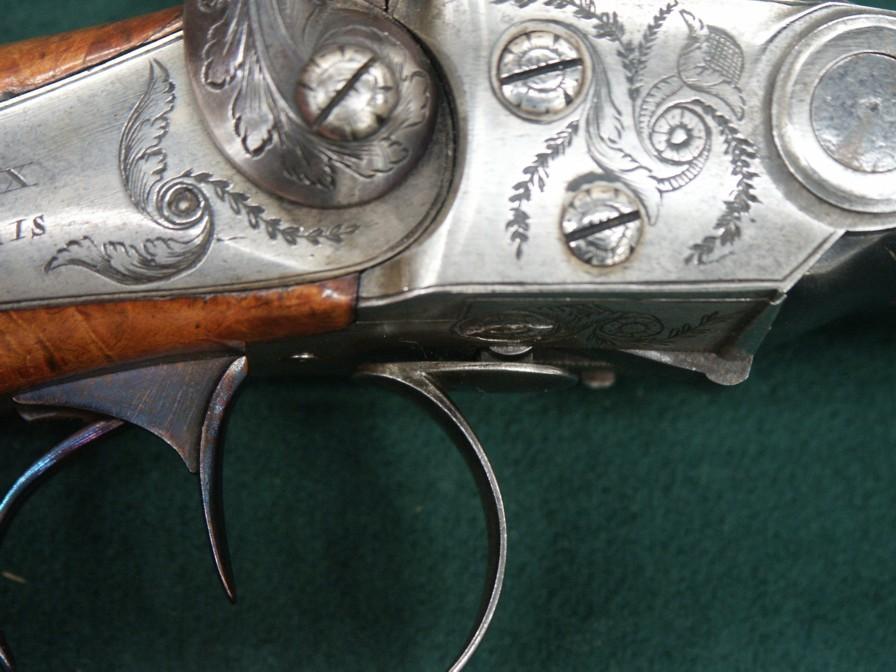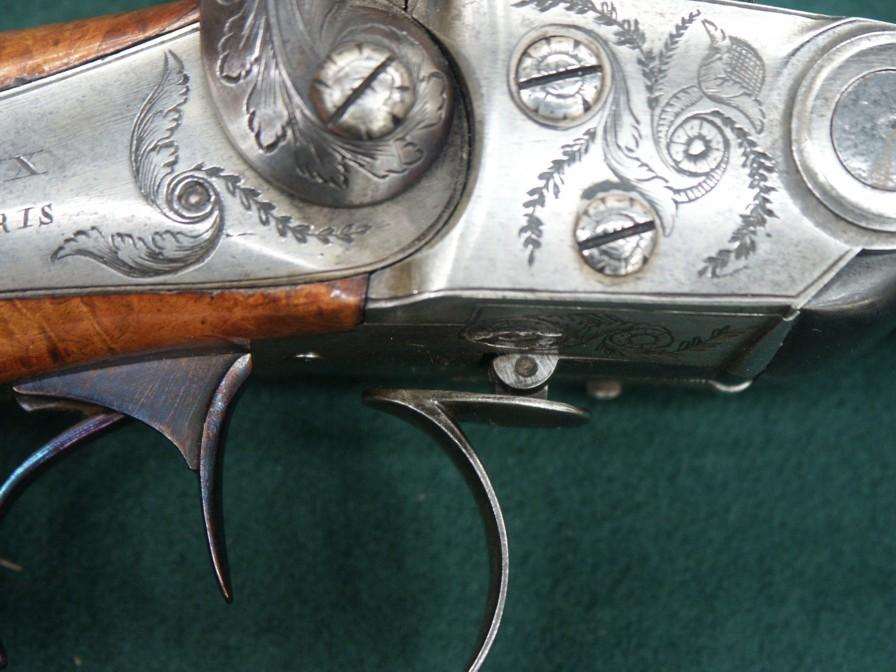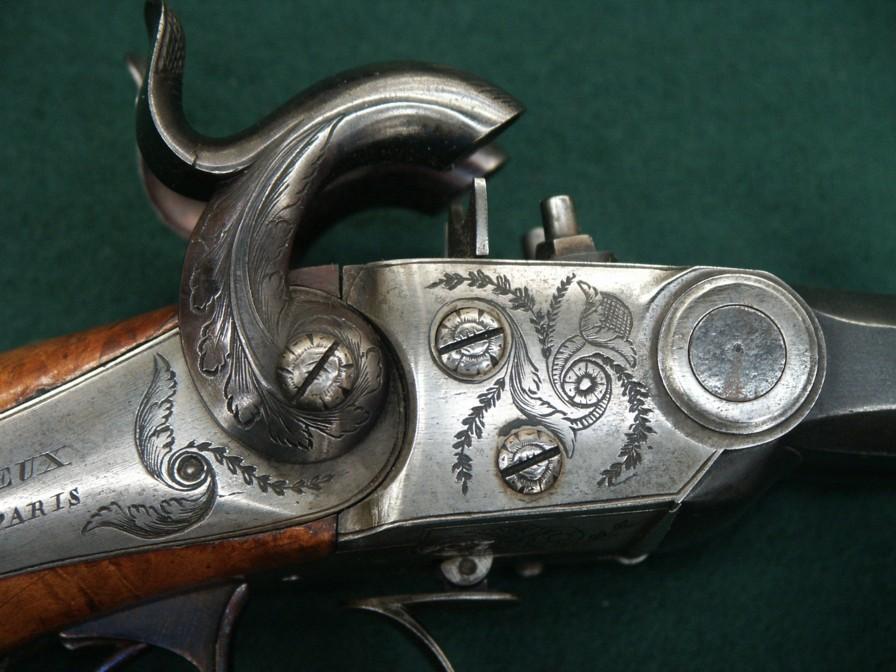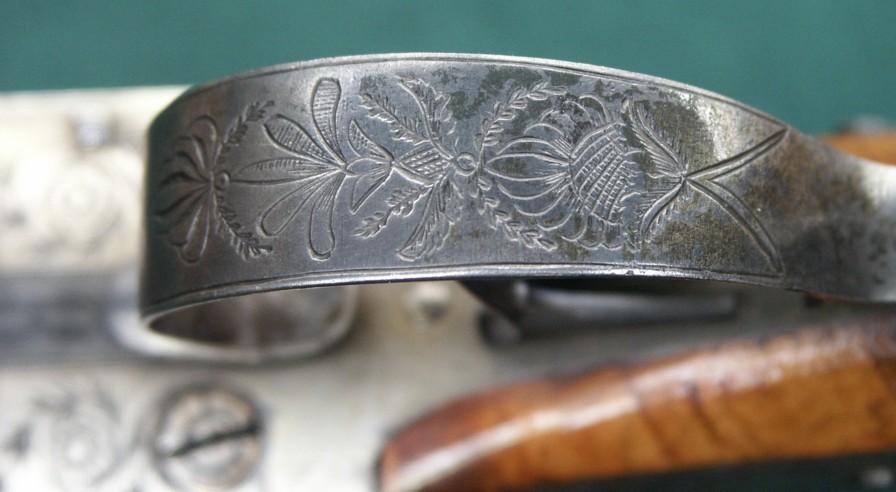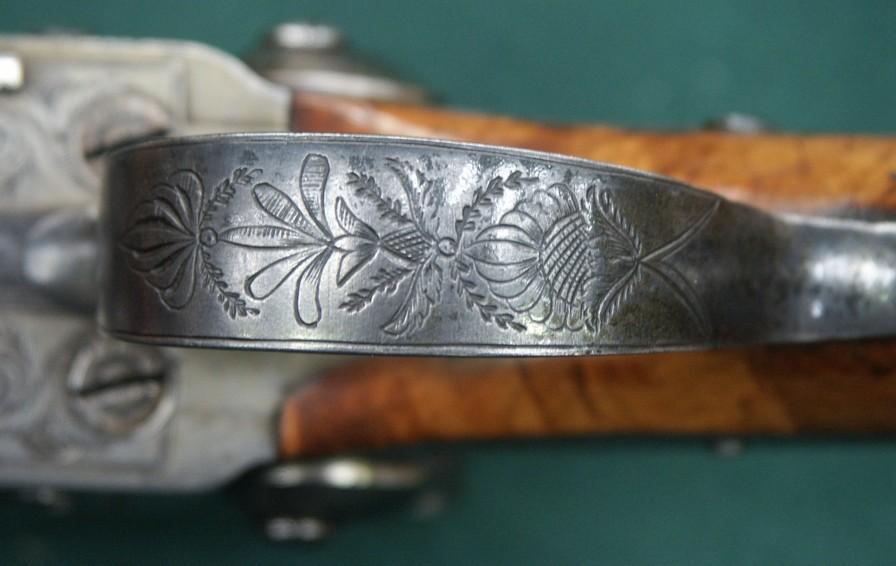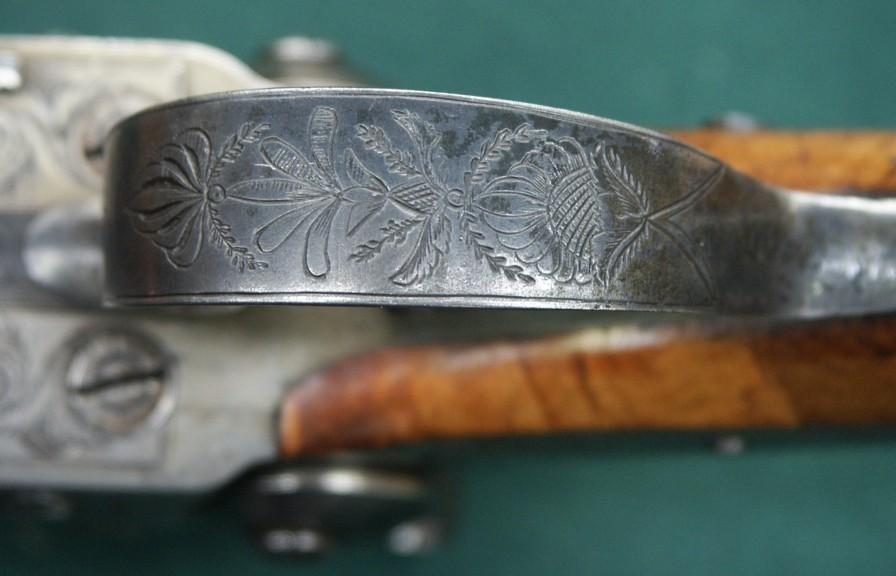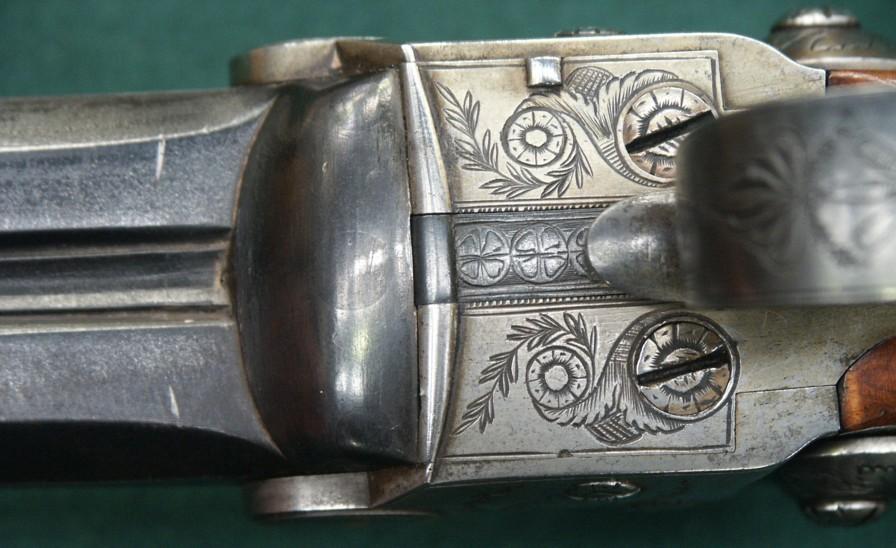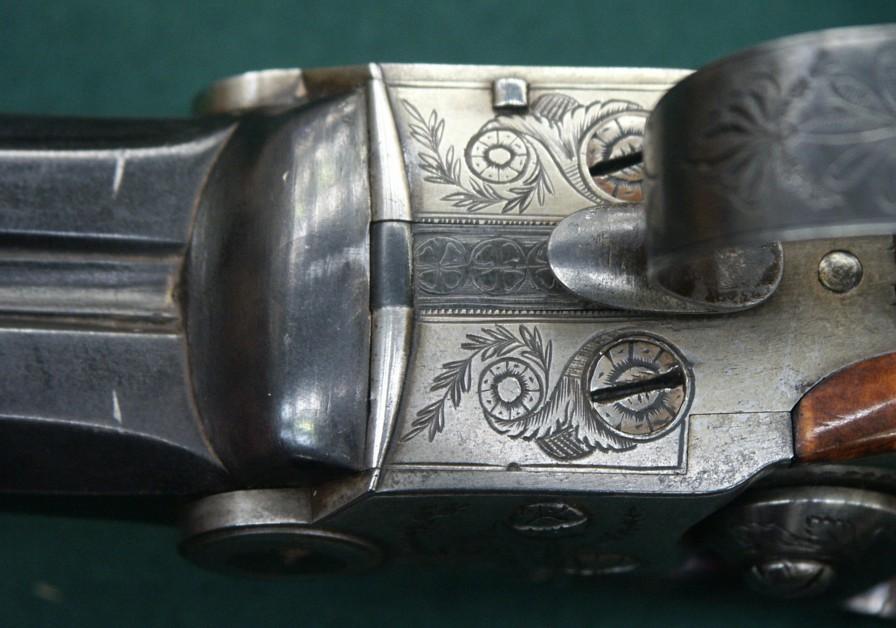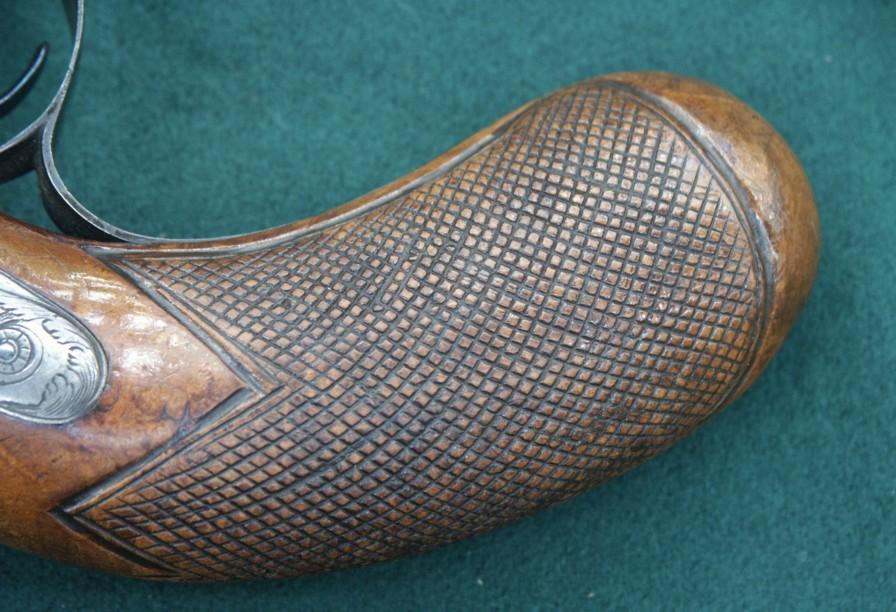 Casimir Lefaucheux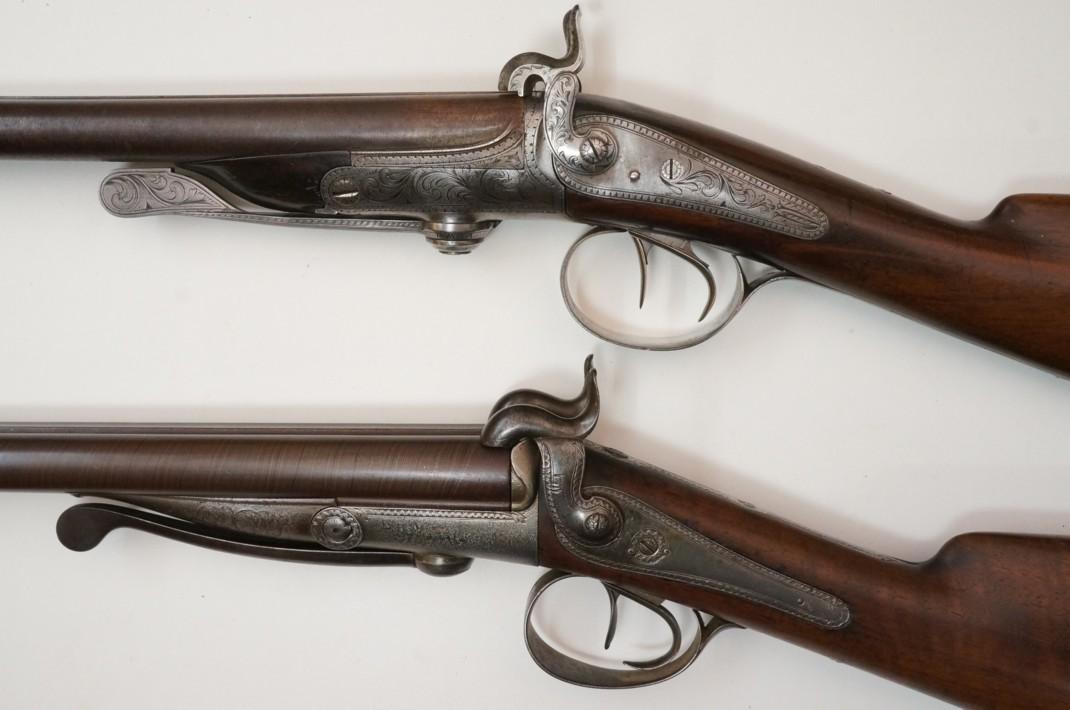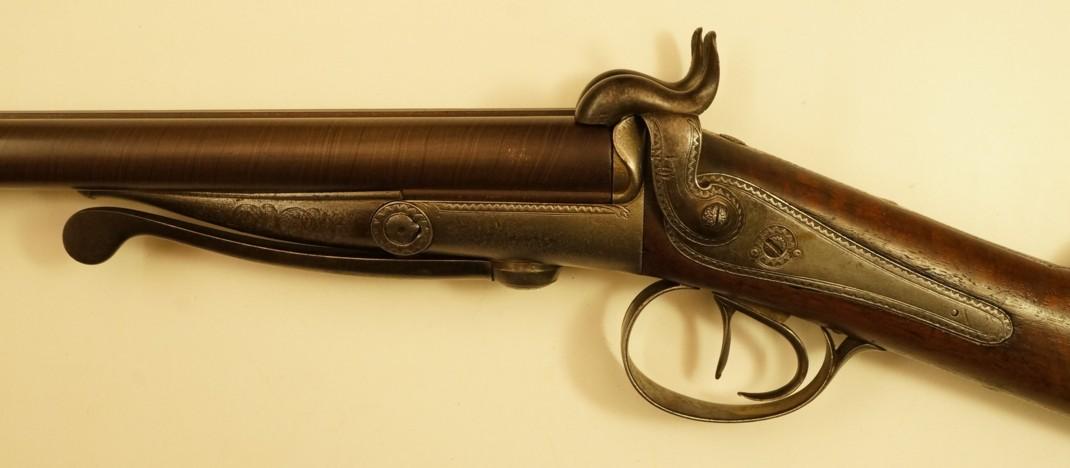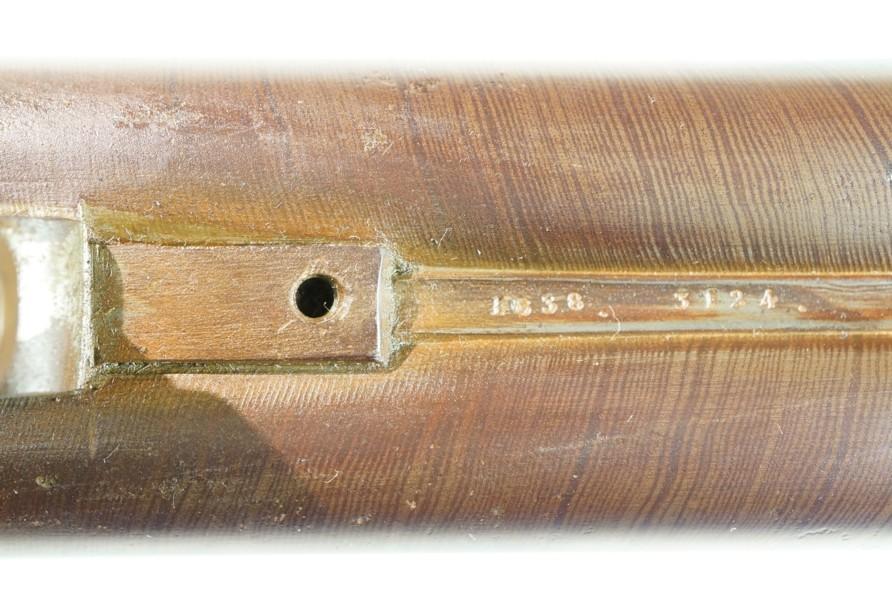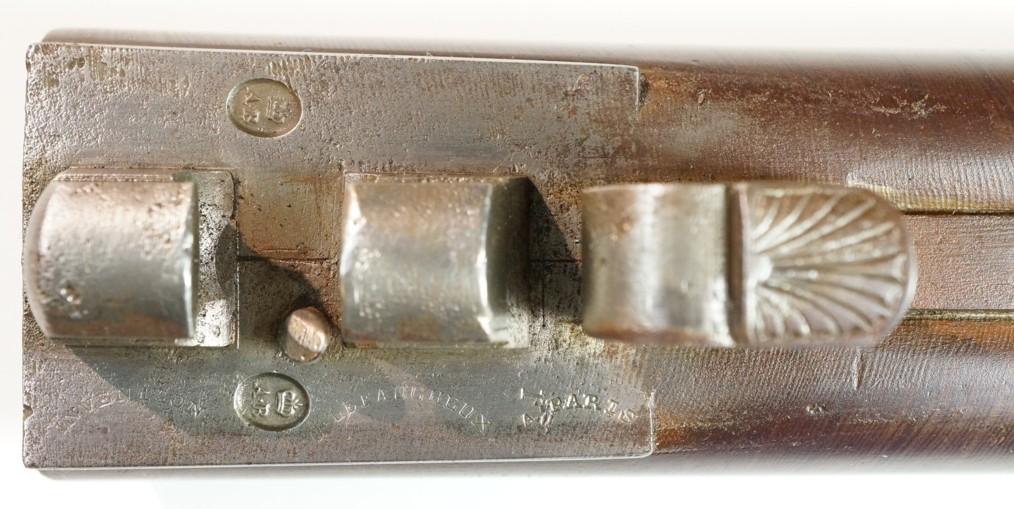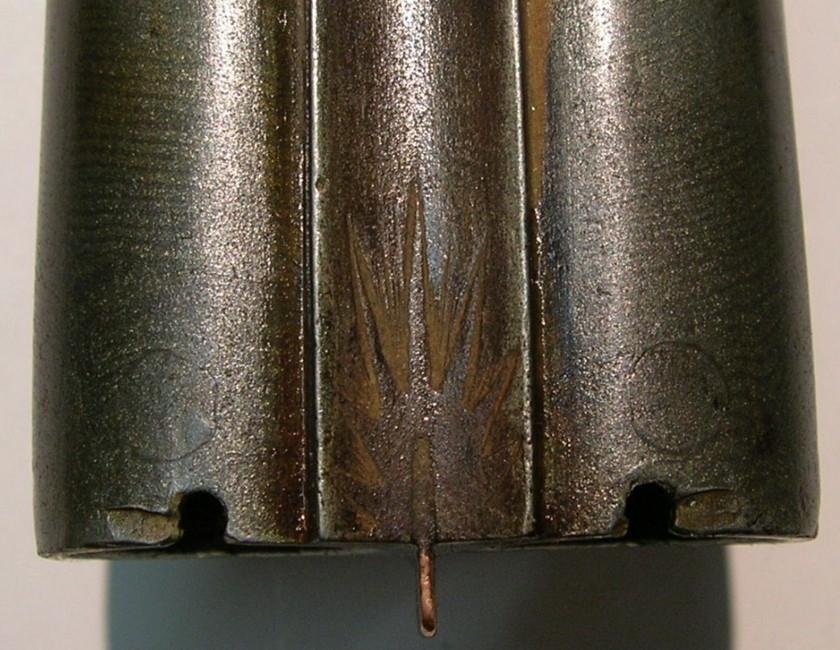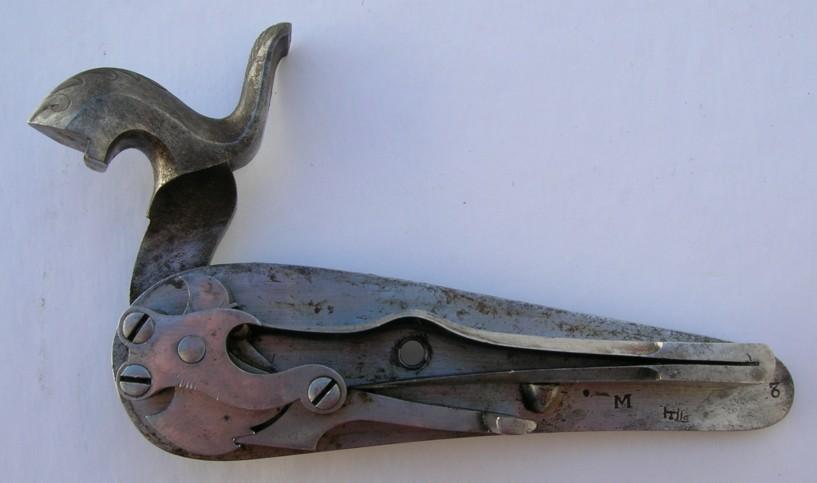 Lefaucheux pepperbox
The weapons made by Casimir Lefaucheux are innovating and rare; here a pepperbox, six barrels calibre 12 mm pinfire according to the patent No 1371 of May 2, 1845 and addition of May 25, 1846 (grips and mechanism; nut at which the stem with platform is fixed by means of screw; rotating barrels).
I don't know the mark or punch struck below one of the plates of grips (JH?).
Bert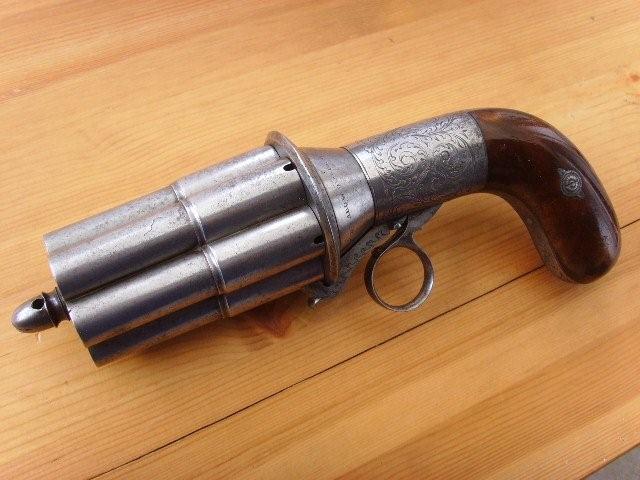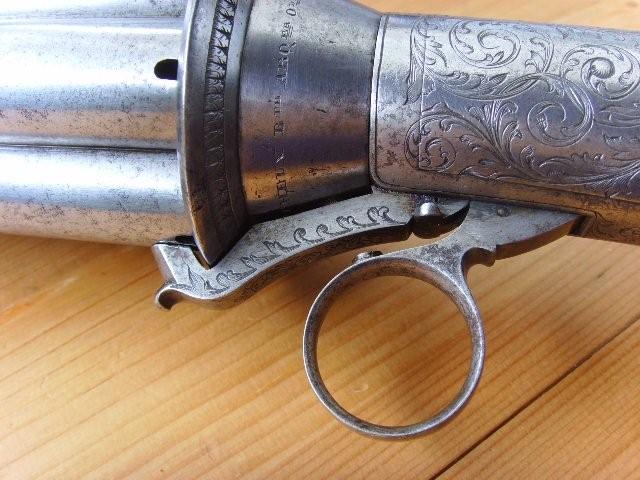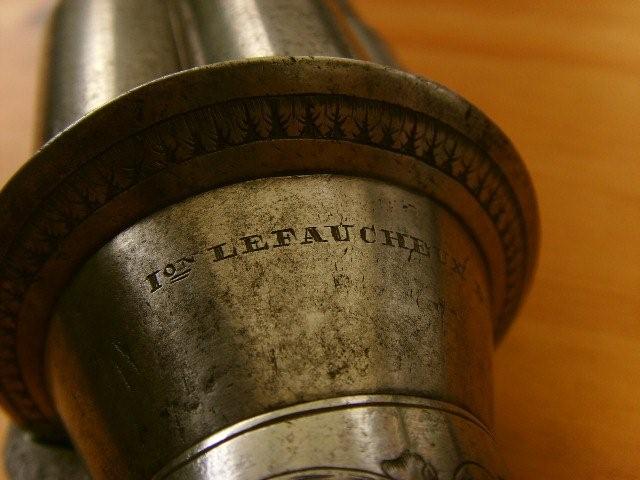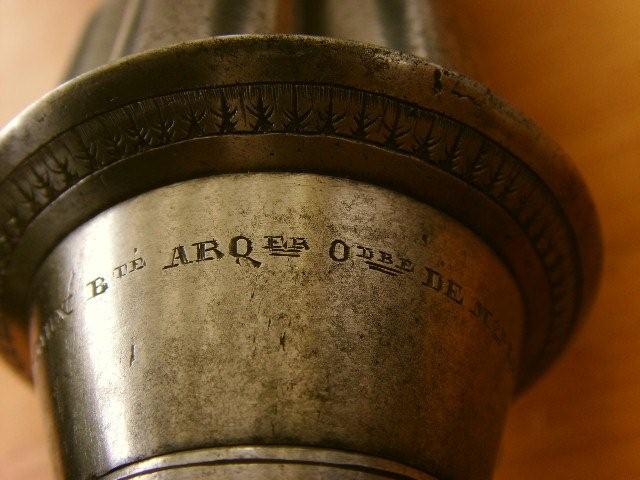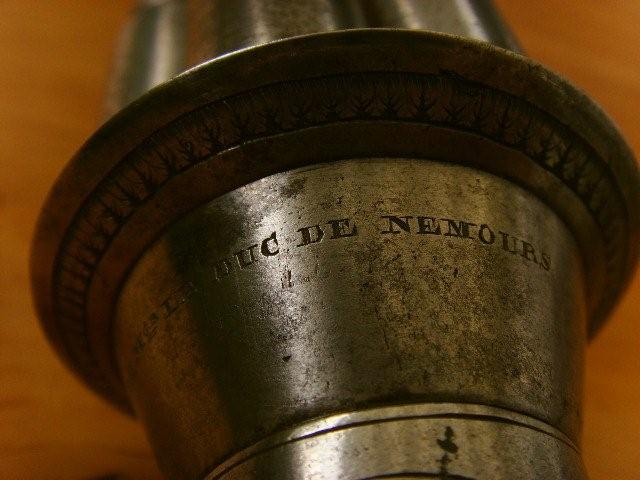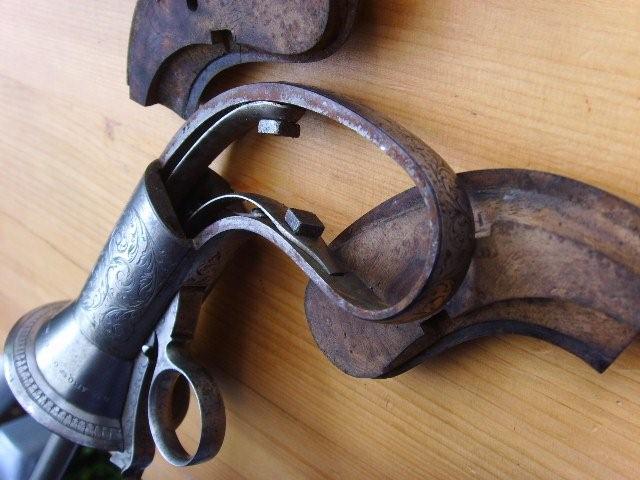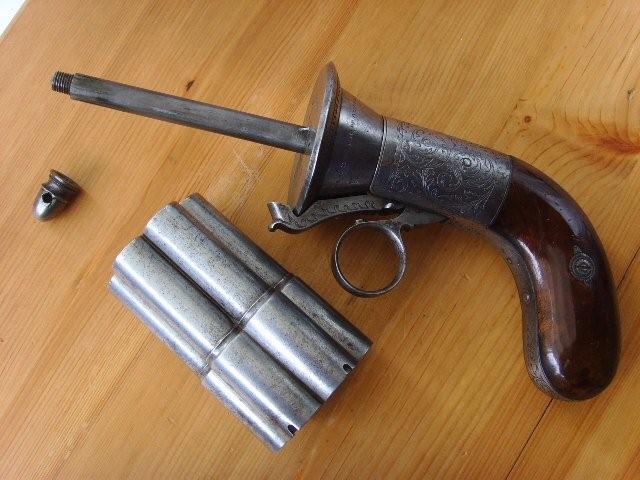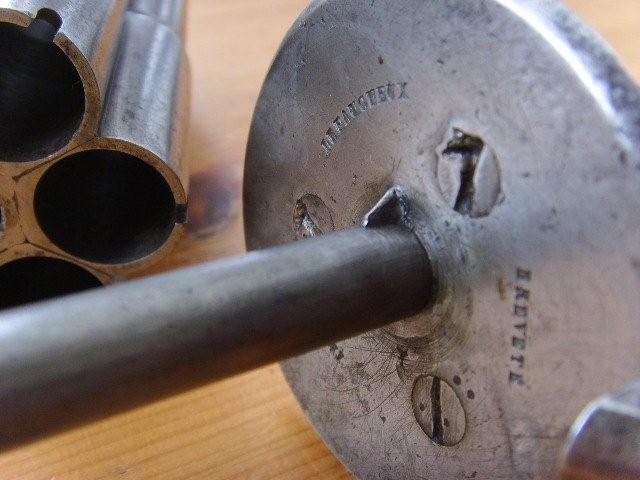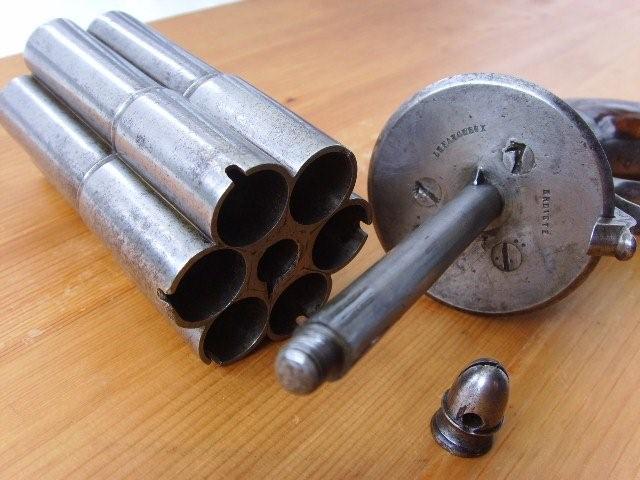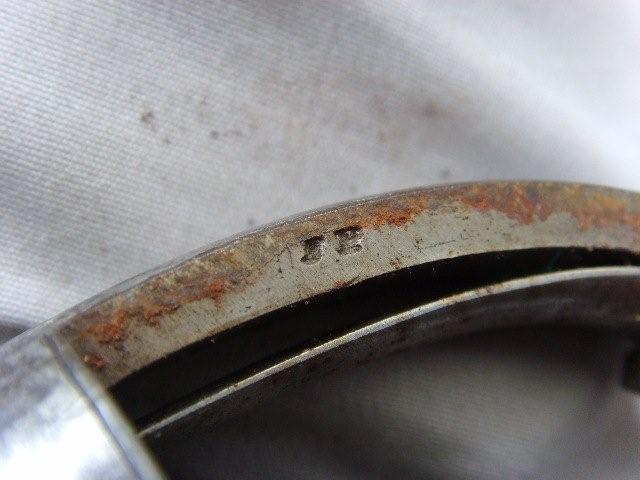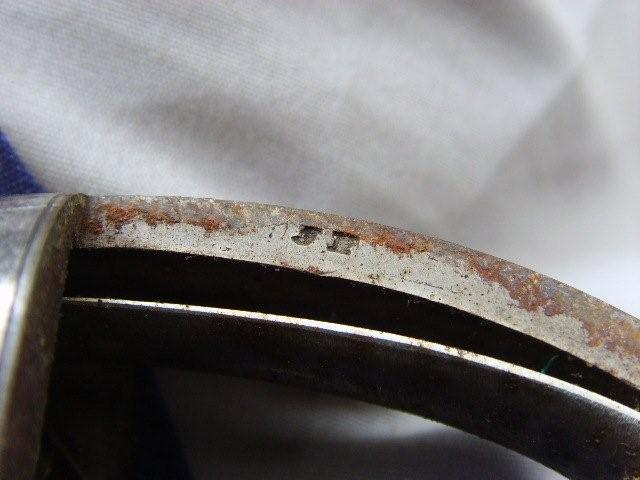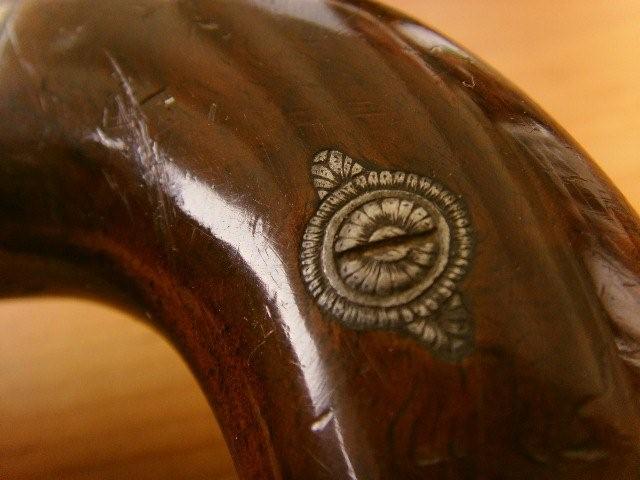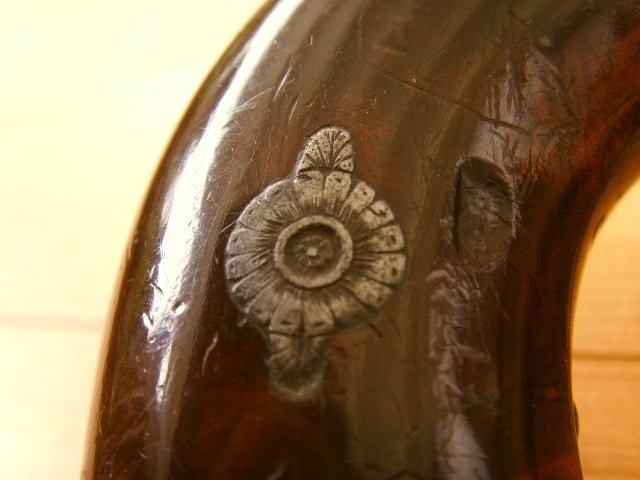 Casimir Lefaucheux
Here some photographs of a rifle Lefaucheux (obviously a Casimir) of gauge 14 in restoration. It is one of the first models, whose disassembling of the barrel is done by removing the pin.
One of markings of the barrel is badly struck, one can think of CF interlaced. On Stockel, this marking is quoted but without being able to be allotted to somebody (see scan makes by Guillaume, mark n° 2476). Nothing found on the "ML".
Under the buttplate : HB. Inside locks: GL.
To note the little plate of separation between the two rooms, which I saw only once on the rifle of a friend (a Marquis manufactured under Lefaucheux license), of a model former to this one bus equipped with the large key very bent and less broad than the front of the rocker.
Gilles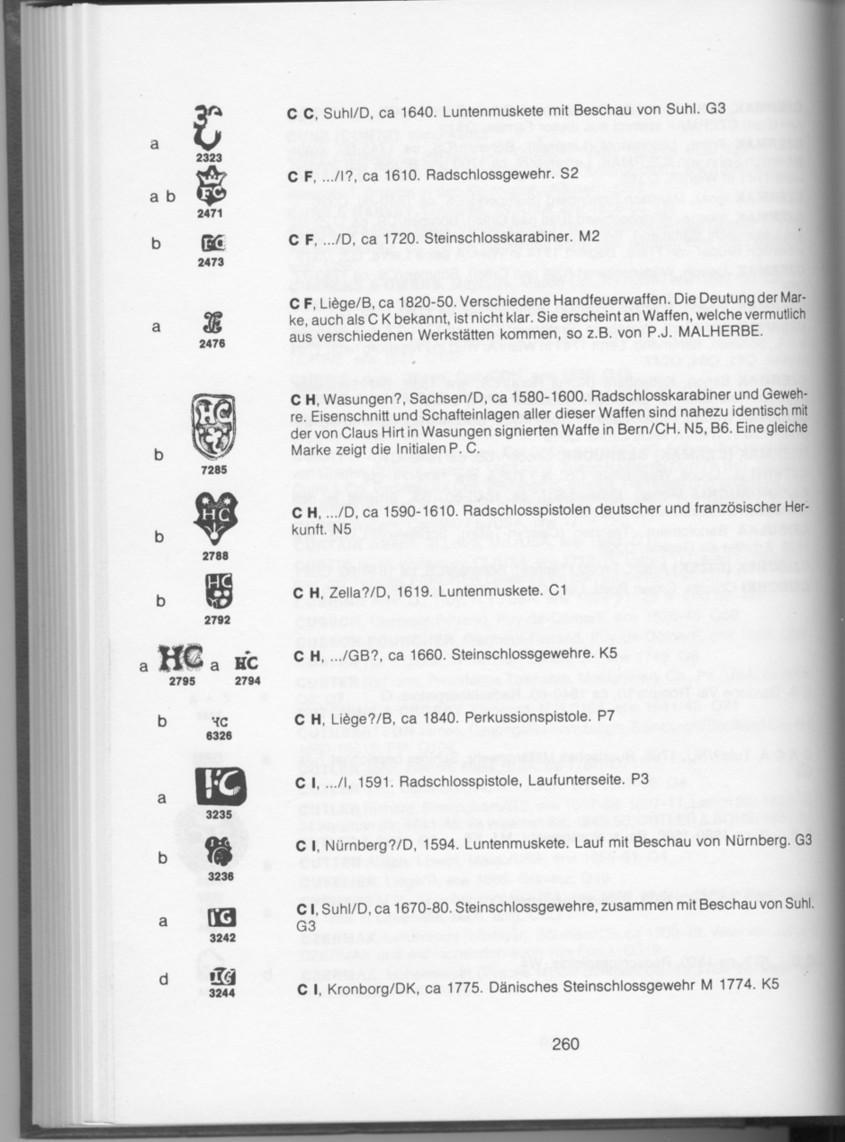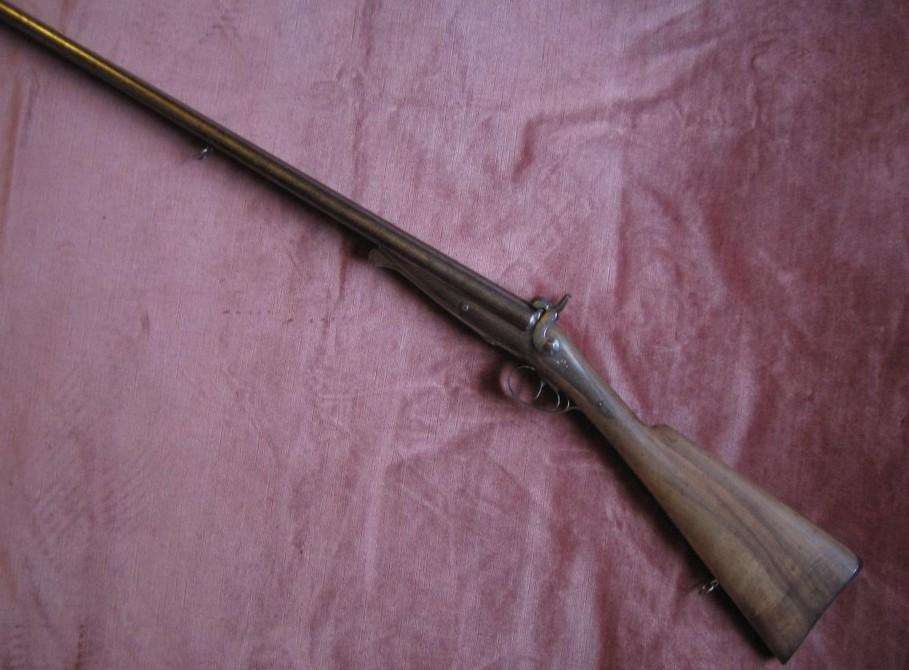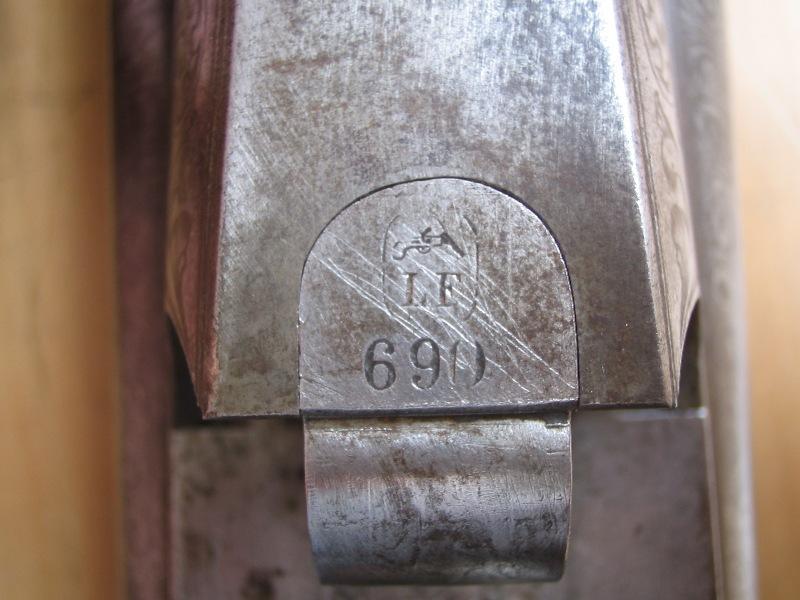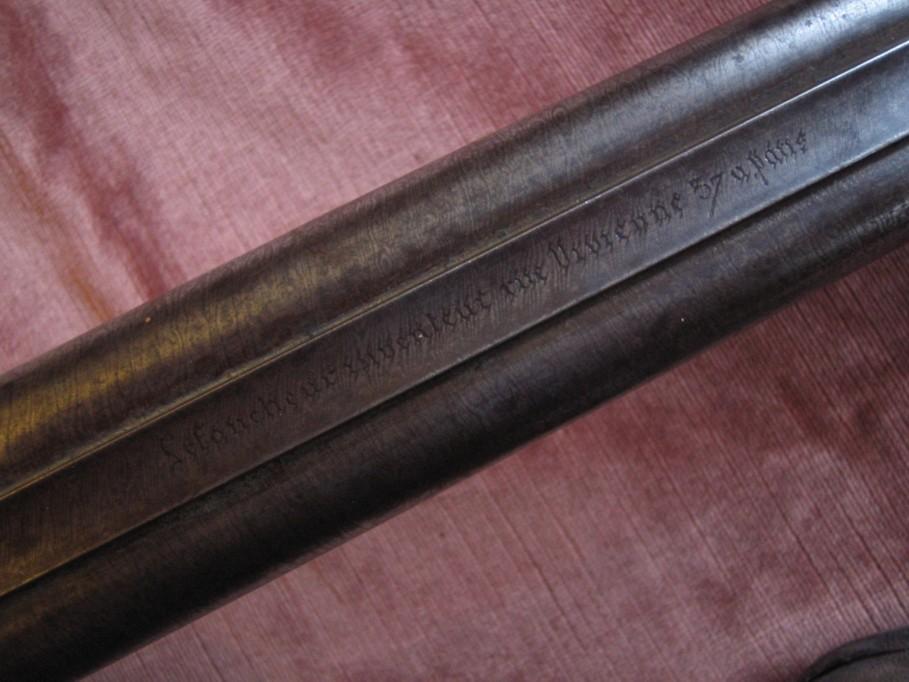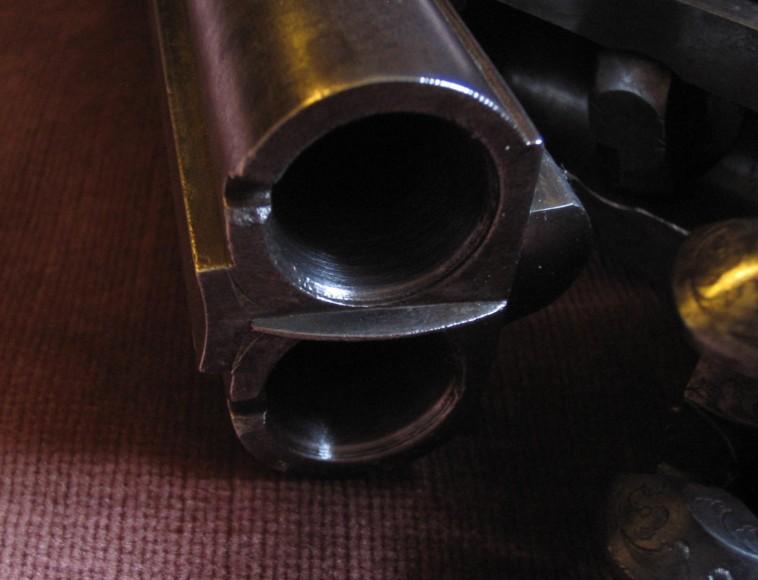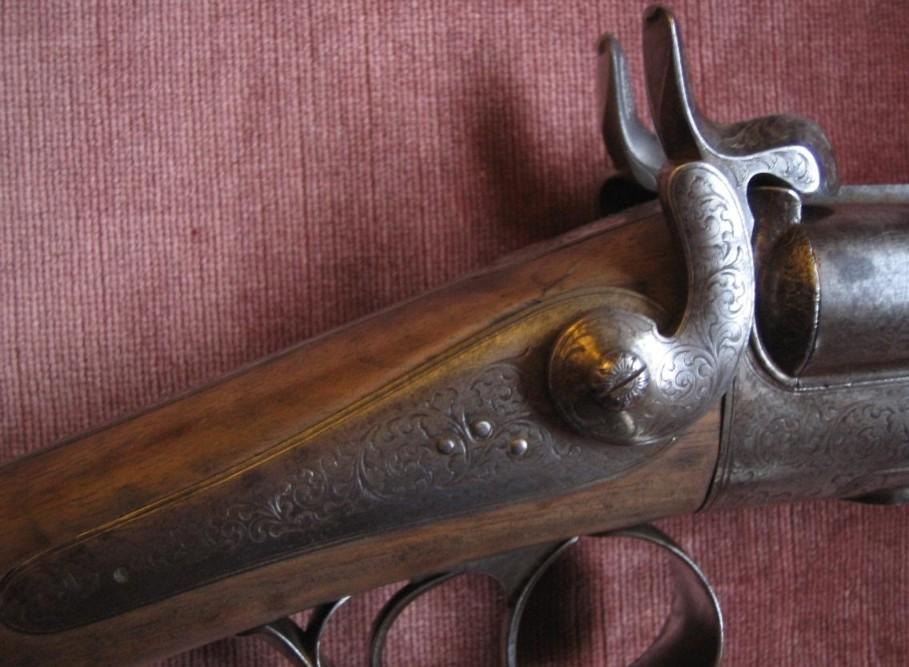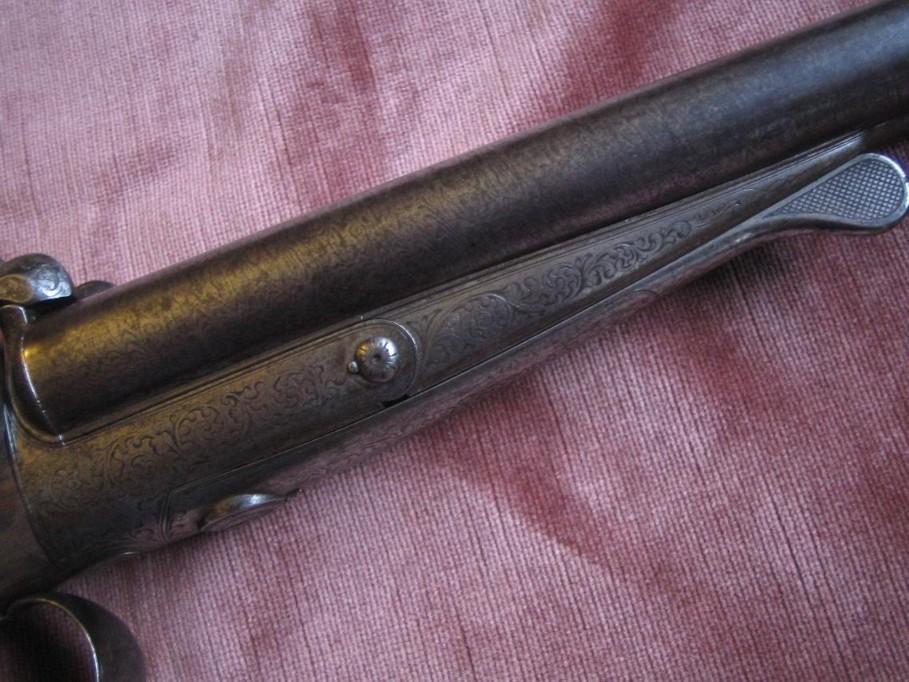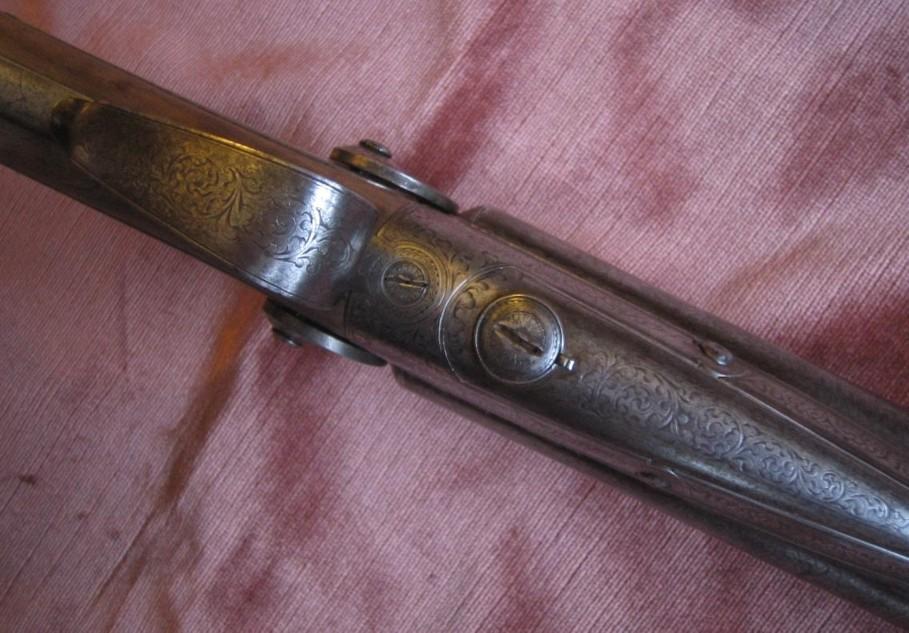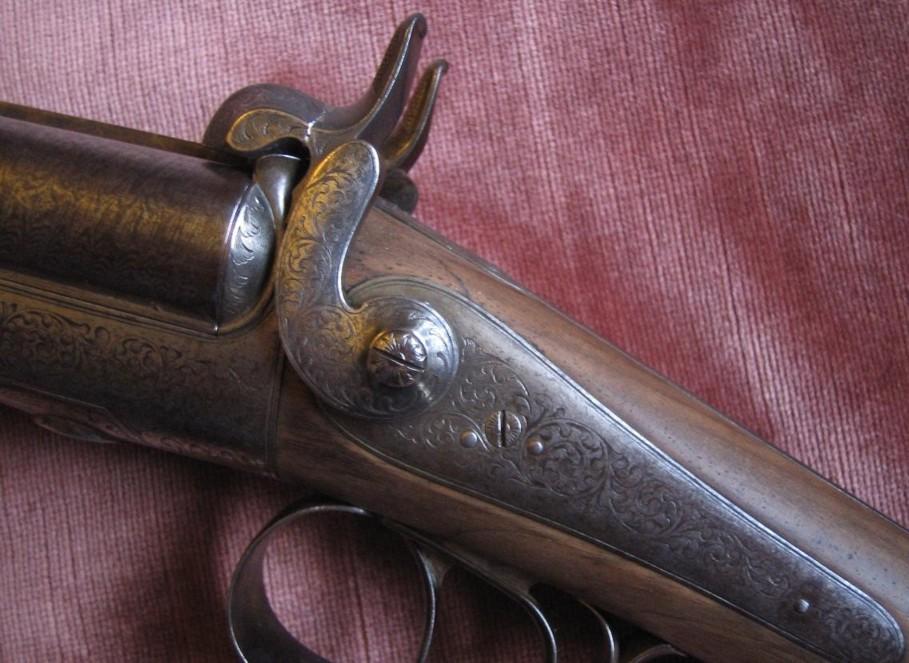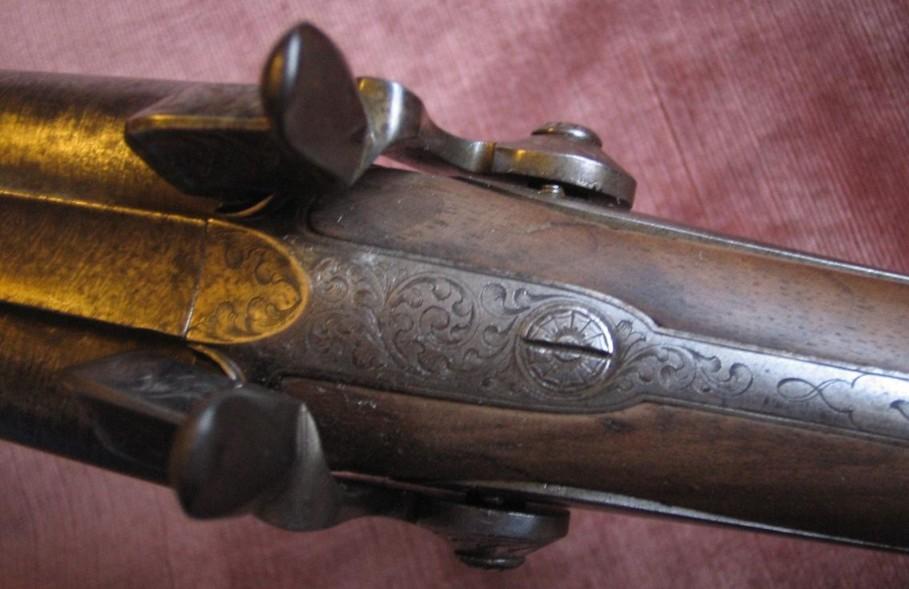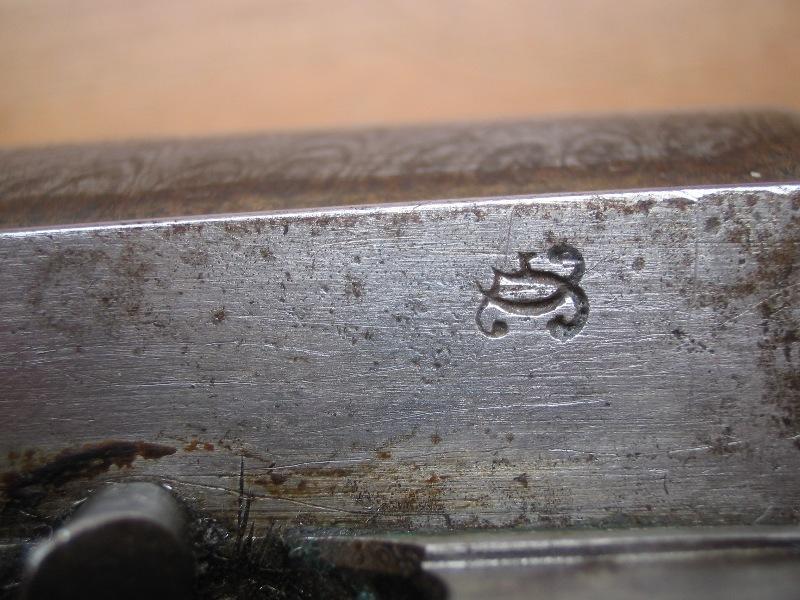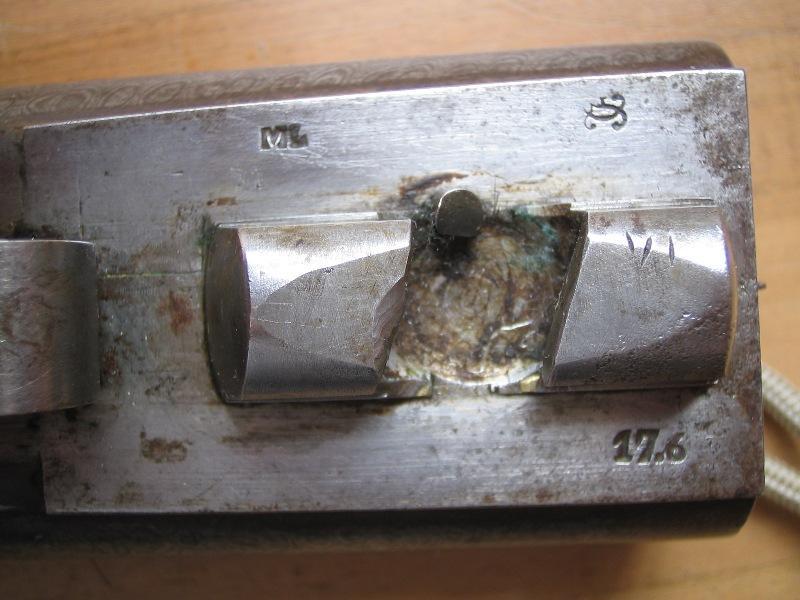 Casimir Lefaucheux
SMALL DOCUMENTATION! concerning punches of a first model of Casimir LEFAUCHEUX as well as the punches of "the eprouvor" of barrels of Saint-Etienne, Pierre GIRAUD- died in 1839.
Characteristic of this weapon, the rocker is grooved to receive the small mortise machined in the thunder of the barrels.
Henri