Swiss rifle of test model 1908.
Design features.
Manufacturer: Waffenfabrirk Bern models tests 1908
Serial number of the studied weapon: 11
Type of breech: rectilinear with rotary movement, model 1896 with three holes of reduction
Caliber and cartridge: 7.5 X 55 model of tests 1908.
Mode of firing: central percussion.
Modes of shooting: repetition and in blow by blow.
Speed of the projectile: 760m/s
Length of the weapon without the bayonet: 1120mm.
Weight of the empty weapon and without accessories: 3950 kg
Length of the barrel: 592mm.
Numbers and dimensions of the stripes: 4 with the step of 270mm
Cartridge supply: magazine of 6 cartridges placed in two lines.
Raise: with shaped and curved cheeks graduated of 100 à1500 meters, value of the graduations100 meters.
Front sight: To protect by right cheeks it is fixed on a plate, in a dovetail groove machined in skew compared to the axis of the weapon.
Wood: in drowning with hand-shield.
Bayonet: nothing for the weapon of test.
Punches and Markings: on the breech the punch of test of pressure is 3700/3900 Kg/cm2 as well as the punch "B" on the top of the thunder, one thinks that it is a marking for the shooting of test.
In lower part of the barrel, one sees the punch of the manufacturer Hämmerli & Hausch, also appears the number of manufacture of the barrel.
On the breech and all the parts: one sees there the Swiss cross like marks acceptance.
On mounting and the hand-shield: there where takes seat the barrel, the federal punch of acceptance and the number of the weapon,
Note: According to the statements of the Swiss collectors, this rifle was with the test in the fortress of Gothard, and what is certain, mounting was modified thereafter and arms it brought into service in the police force with the canton of Freiburg.
Max.
Right side

Left side

Breech model 1896 with the three gates

Raise with double graduation called commonly "Rise of distinct"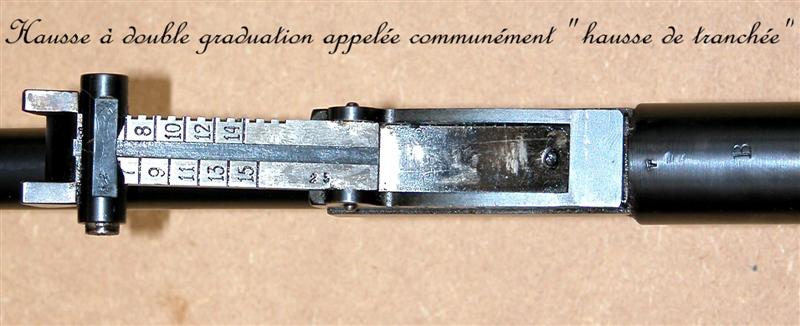 Punch of tests and swiss cross.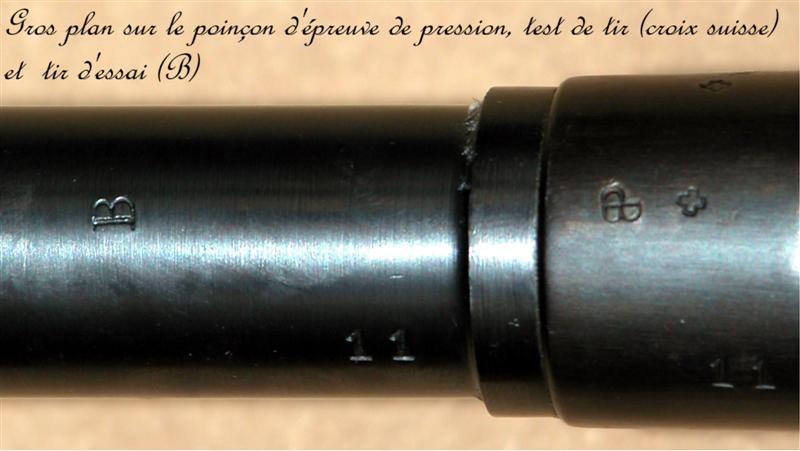 Mark of Hämmerli and Hausch, manufacturer of the barrel.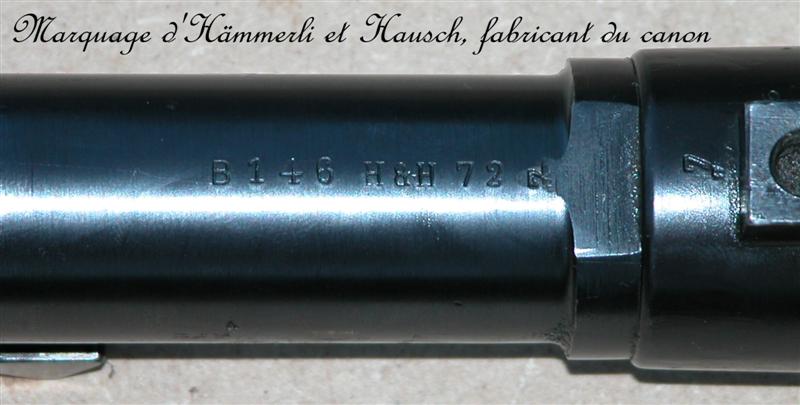 Right side
Breech, raise and magazine.