This is a puzzling revolver because it seems to be the Swiss Ordonnanzarevolver but it does not have the normal Swiss marks. It has been re-finished but the marks seem to be clear that are there. The only mark that might give some indication of manufacture is a MB in a cartouche on the right side of the action. The only Swiss gunmaker with initials like those is Maenedorf Bindshedler, but it seems that he made weapons much earlier in the 19 century.
Swiss 1878 Ordinance Revolver (Ordonnanzarevolver), cal 10.4mm, serial #26, barrel 15.2 cm, overall length 28 cm, on right side of action: MB in cartouche on right of barrel: B in cartouche.
Thanks for any help you can give on the origin of this piece.
Sincerely,
Richard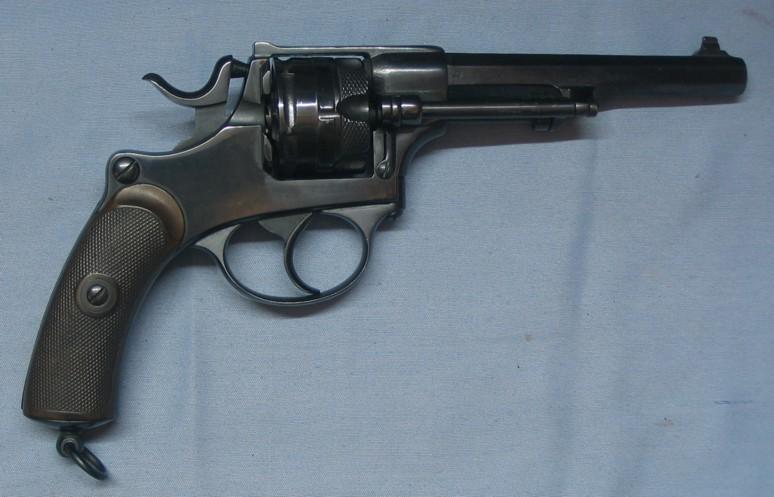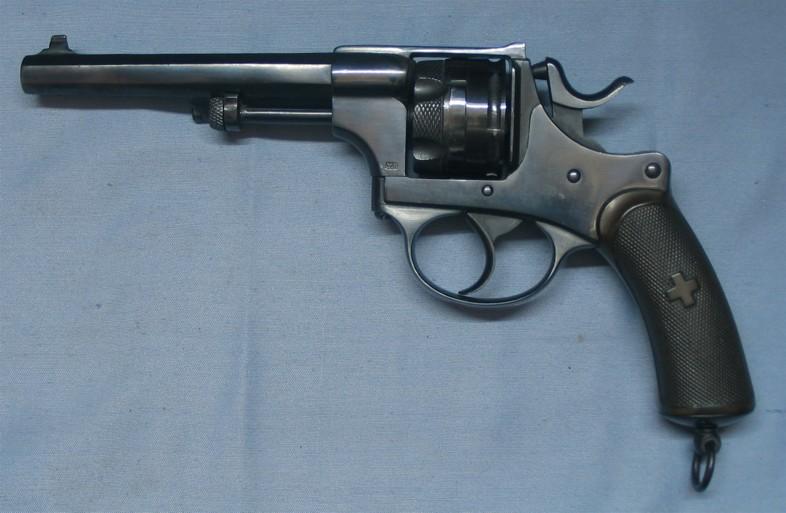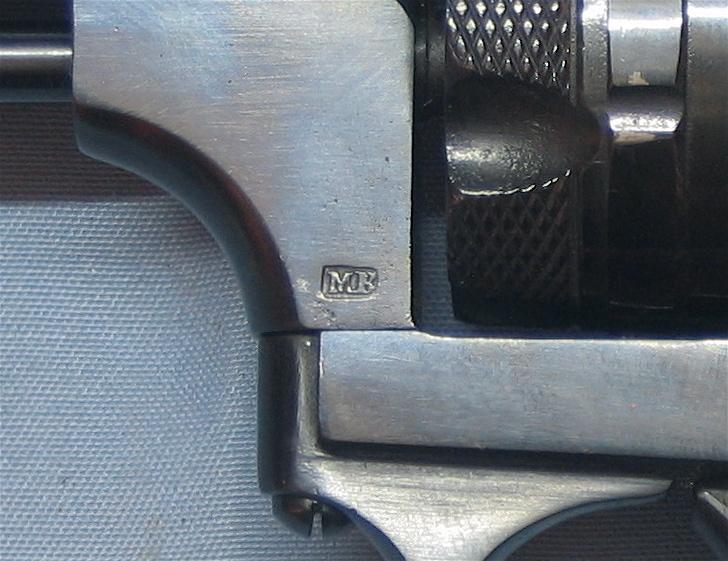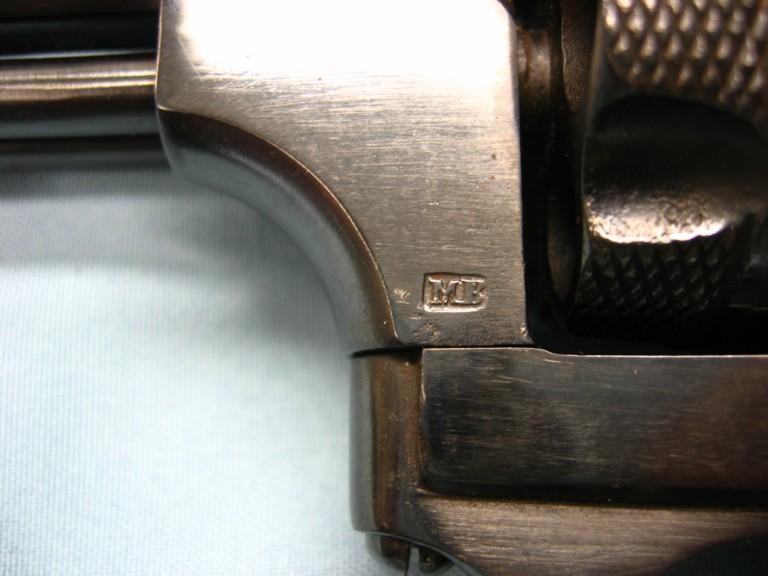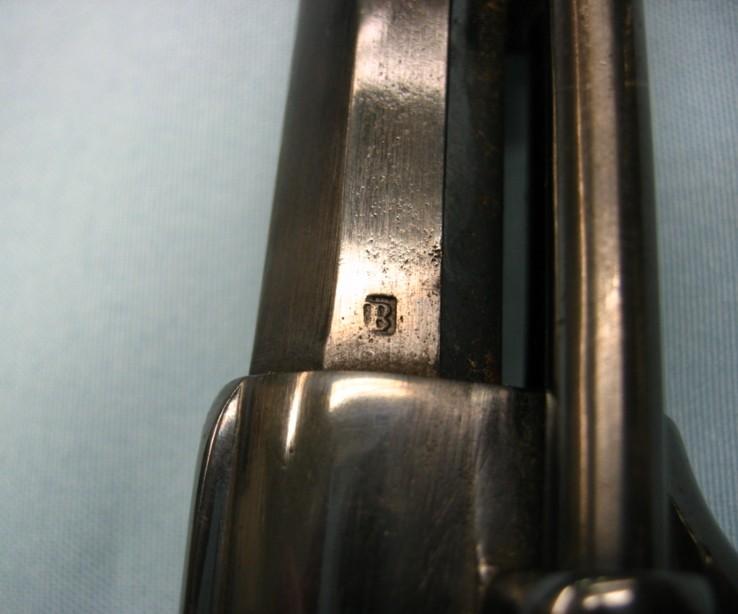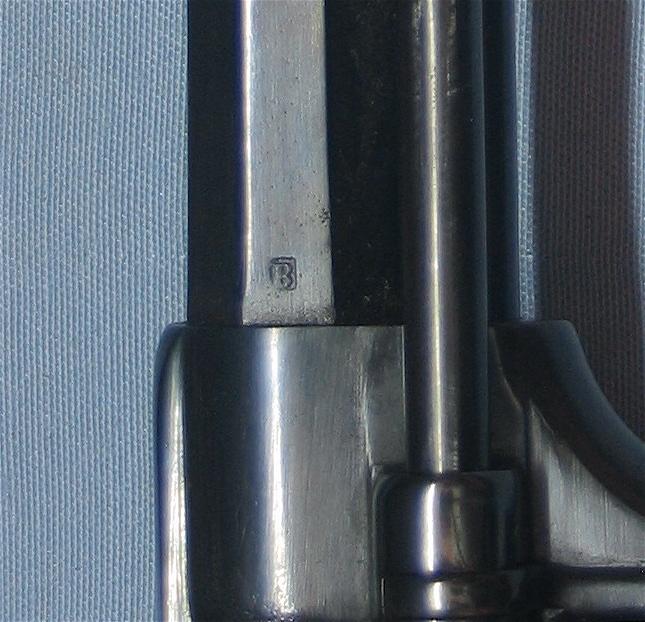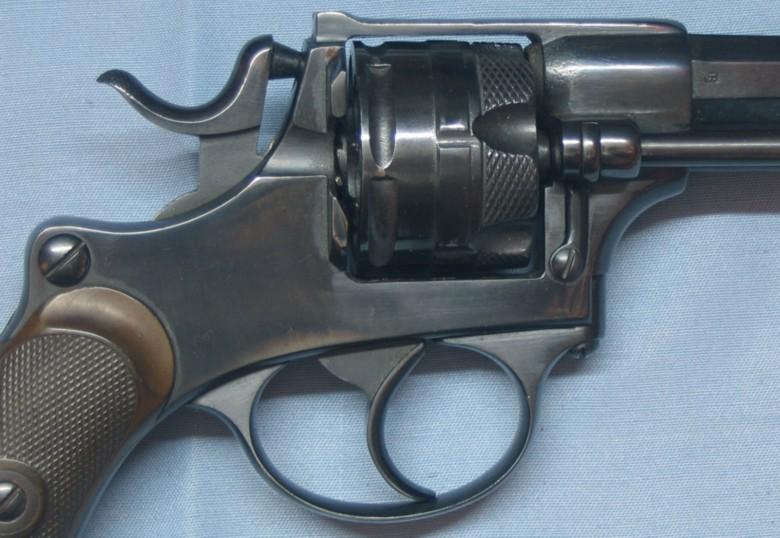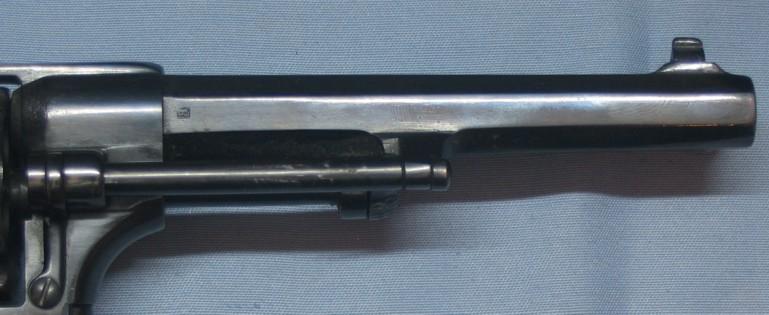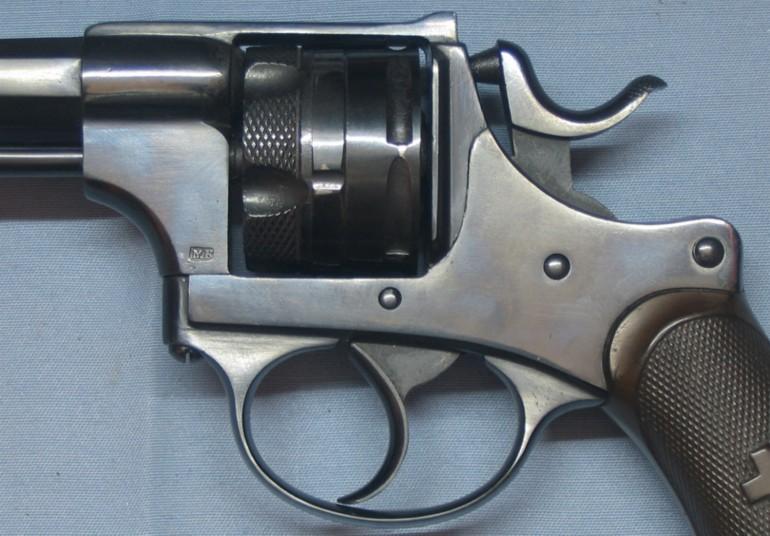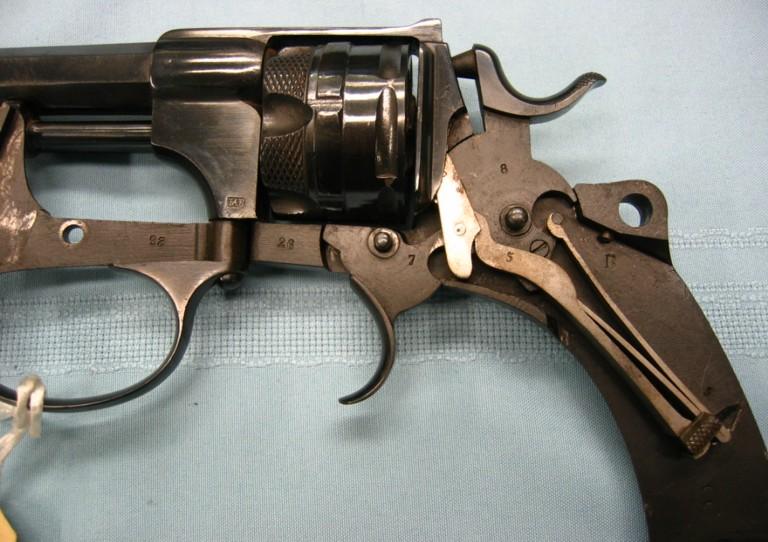 Model 1878 cavalry
Calibre 10,4mm
Photos of "AUGUSTUS FINE ANTIQUITIES"