SIG P 210
Commemorative Sig 210 Swiss army.
Here a specimen of the sig 210 commemorating the 50 years of P49 in the Swiss army (1949-1999)
It is an edition limited to 500 specimens. The first series which goes until N° 250 is manufactured according to the same principle as 210-1 A i.e. without notch of stop to the hammer flat stop of breech and round safety
The second series of N° 251 to 500 like the 210-2A.
It is noted that no apparent screw fixes the handle. A complex system (see photo) retain the handle.
Disassembling proves to be delicate anything to break.
The completion of this gun is called MM finish for Mueller Murgenthal who is also the originator of the monogram
Patrick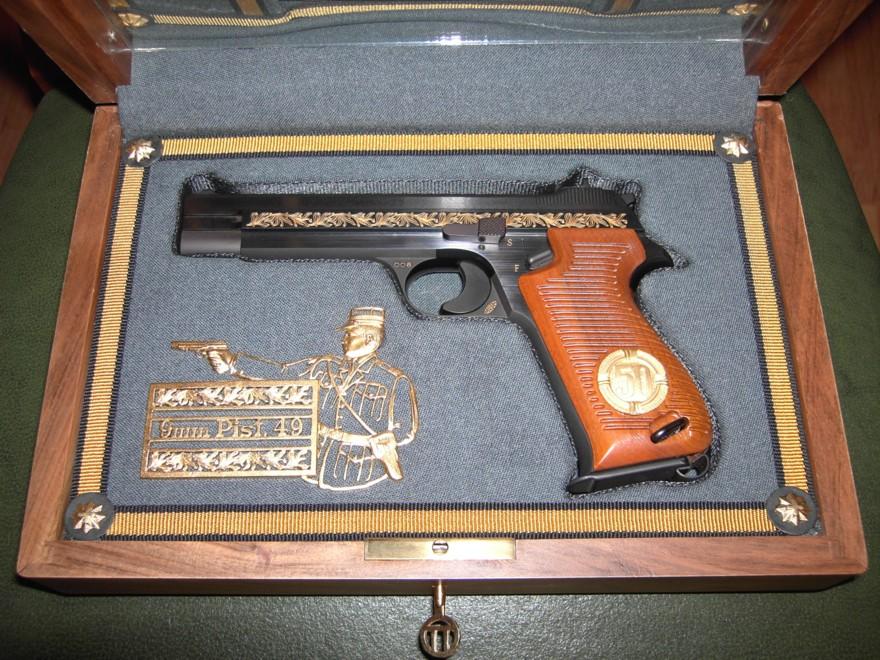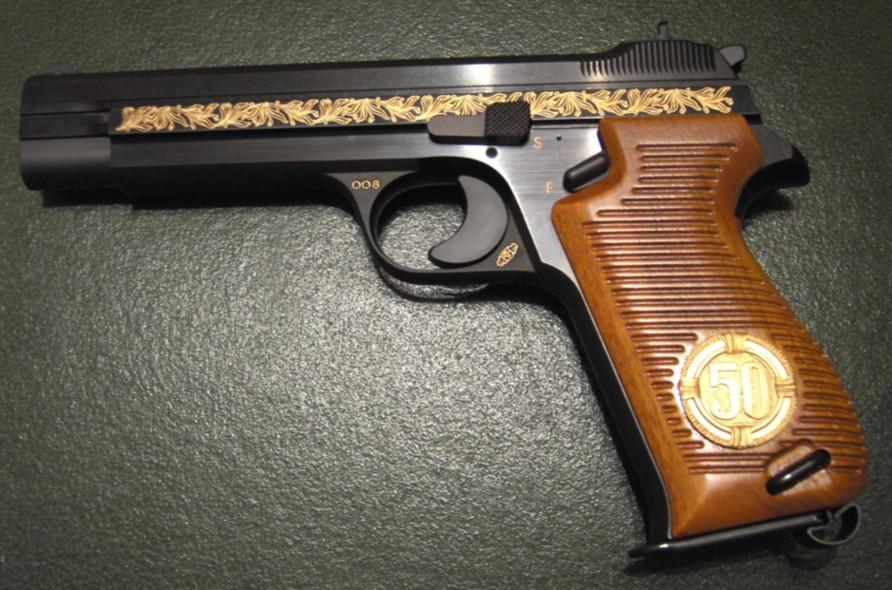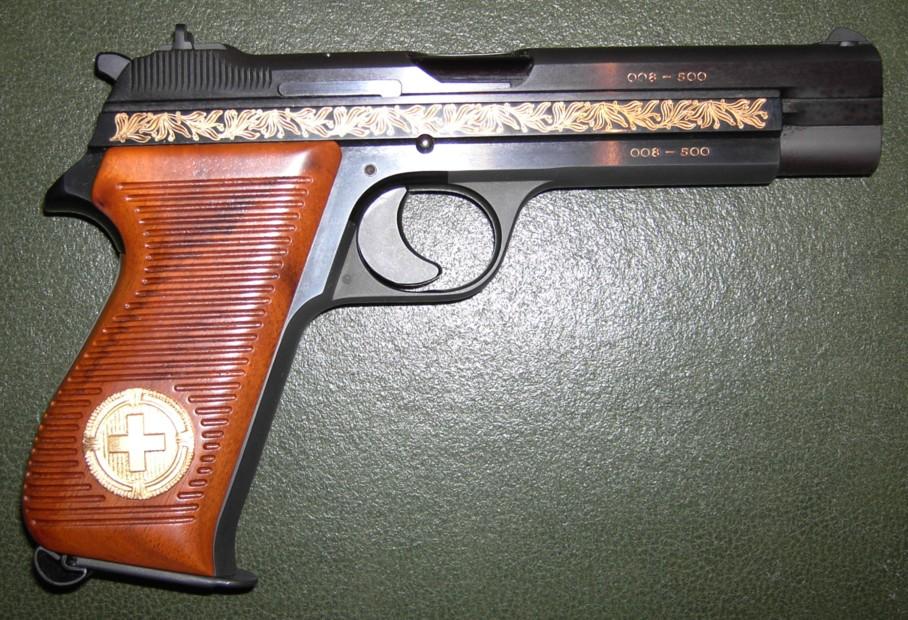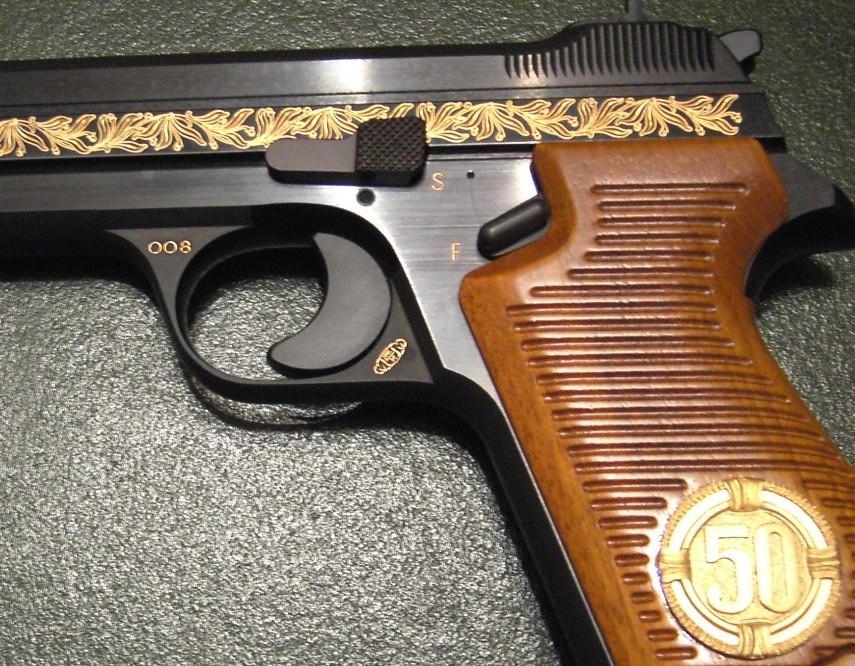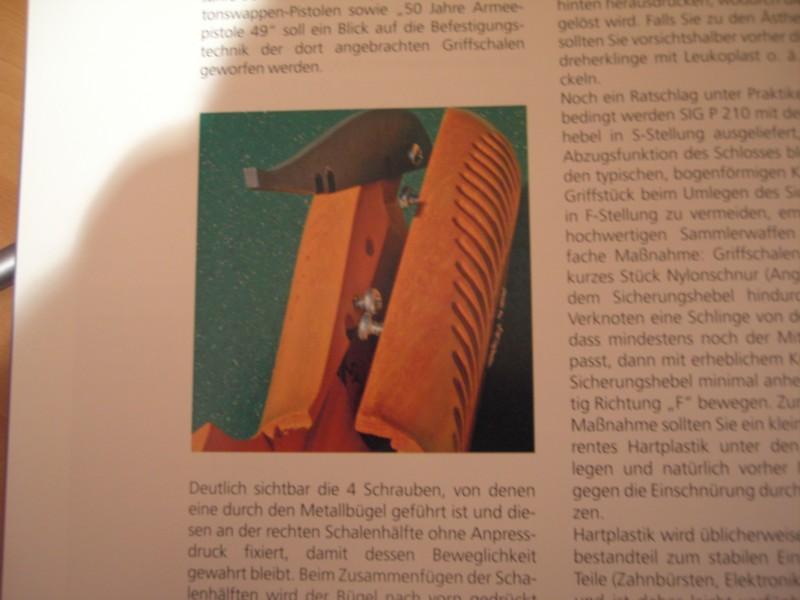 Sig 210 700 birthday
In order to commemorate the 700 birthday of the confederation Suisse (1291-1991) the Sig factory decided to manufacture this model on the basis the 210-2 but with a remarkable completion.
Bluish color with all the principal parts such as trigger, safety, stops of breech and hammer plated gold.
One will note also the engraved and gilded inscriptions.
Limited series has 2000 parts.