Vetterli rifle with repetition model 1869 modified 1870
Denomination of the weapon: Repeating rifle model 1869 modified 1870.
Markings on the box of breech: Soc ind. Suisse Syst. Vetterli.
Number of the weapon: 56176.
Type of mechanism: With bolt with automatic armament to the closing.
Caliber: 10,4 X 37 R.
System percussion: Double annular percussion.
Principle of use: With the magazine and in shot by shot.
Give rhythm shooting: magazine 21; shot by shot 13min.
Speed of the projectile: 435m/s.
Length and weight of the weapon without accessories: 1300mm/4,700Kg.
Length of the barrel: 843mm.
Stripes: 4 on the right with the step of 660mm, width of 4,5mm, depth 0,225mm.
Rise: with dial: Model 1871 for the infantry, graduated of 225 à1000m.
Handlebar: Fixed on the barrel.
Magazine: Tubular under the barrel.
Capacity: 11 shots plus 1 in the trough.
Mounting: Stick in drowning.
Bayonet: with casing similar to the model 1863, length of the blade 480mm overall length 547.5 mm, but lighter 290g instead of 365g by thinning of the squares.
Characteristics.
The barrel is with 5 sides over a 65 mm length, (5 sides which are not distributed on the entire circumference, but on the visible part).
The nasturtium and the grenadière do not have sudden the modification they are still model 1869.
The small plank of rise was changed it is model 1871 of infantry and provided with a thrust for the distance from 225m.
Hallmark.
On the barrel: The letter D surmounted by the Swiss cross (of use to leave 1867).
The letter V surmounted by the Swiss cross. (Punch of federal acceptance of use on Vetterli).
On the thunder: Surmounted figure 3 of the Swiss cross.
On the cylindrical part with dimensions left of the box of breech: SW (Socin und Wick Basel).
Practically all the parts are punched as a sign of acceptance of metal.
The stick and the barrel have the federal punch of acceptance.
Punch of the canton of Bern on the barrel in front of the Rise.
Remarks.
The weapon with sudden little modification compared to the model 1869.
Max.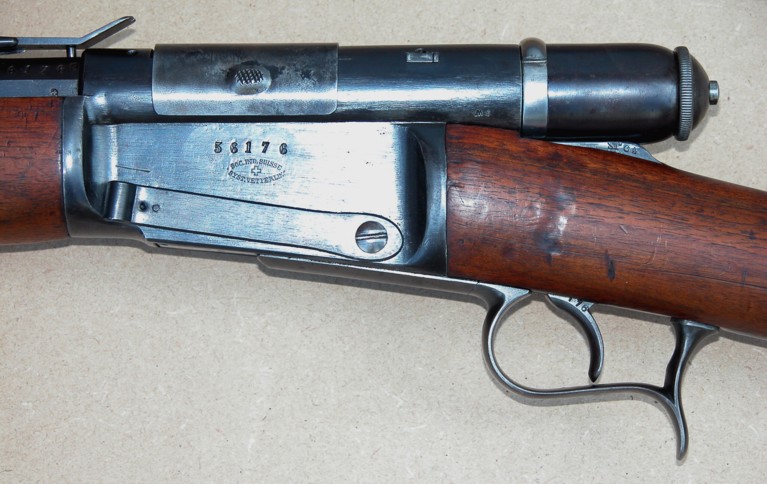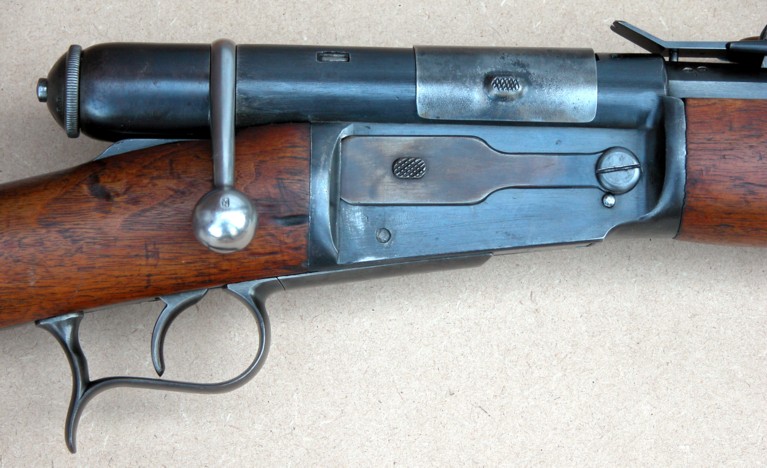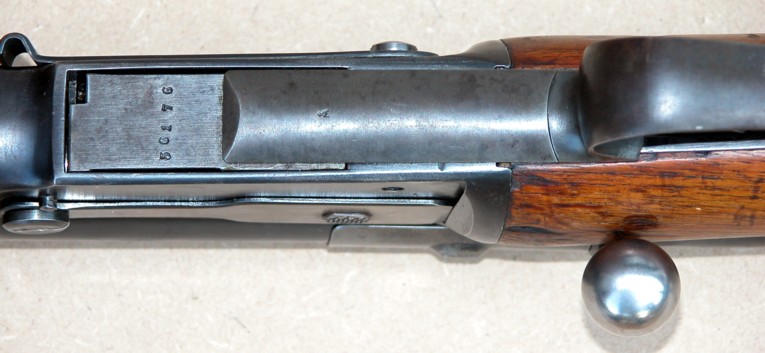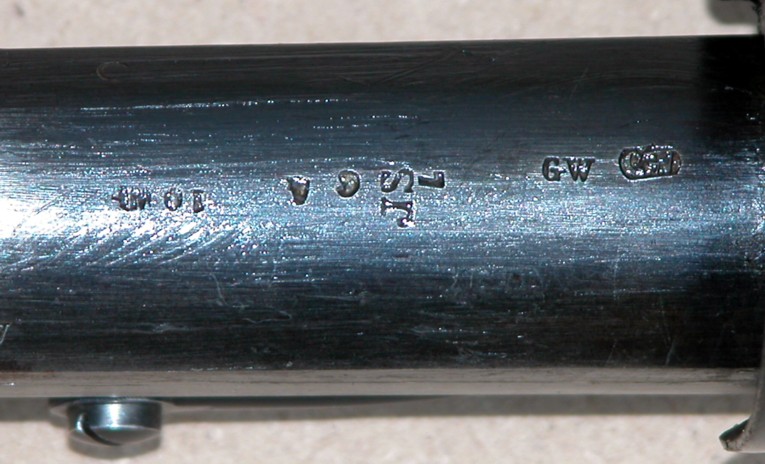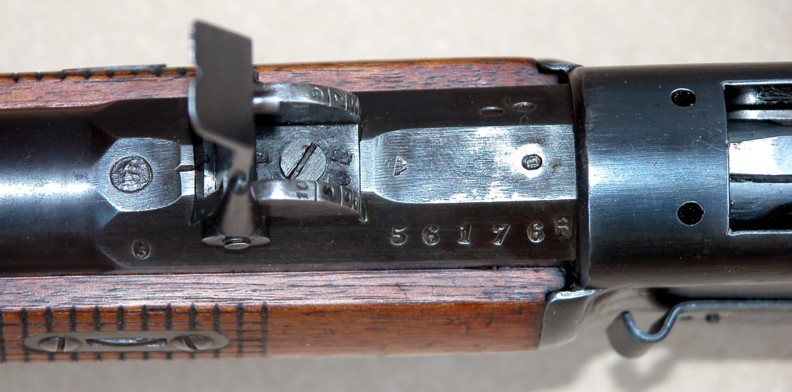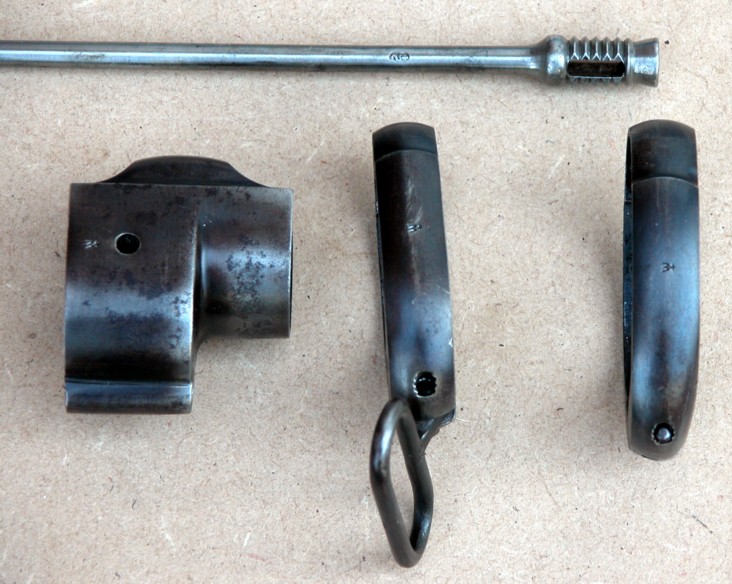 Soc. Ind. Suisse
Swiss Vetterli M.1869/70 infantry rifle. The rifle was made by Soc. Ind. Suisse, and is accordingly marked on the left side of the receiver. Interesting early military rifle with a high capacity tubular magazine under the barrel (12+1 rounds). The Swiss Cross is stamped in the middle of the maker's markings. Right side of the buttstock displays a Swiss Cross over the shield with a letter "V" inside. The same mark is stamped on the right side of the forestock, just behind the rear barrel band (fading). The buttstock displays couple of small Swiss proof marks. The rifle still has a scarce loading gate cover, which was removed from most of the early Vetterli rifles.
Photos of "COLLECTIBLEFIREARMS"