Sig 210-2A (armée)
3 photographs of Sig 210-2A in various versions.
It is the last delivery made with the Suisse army.
Thereafter this fabulous pistol was replaced by Sig 220.
It is noted that the stop of breech is not flat any more like the 210-1 and from now on its surface is known as < sanded > the original grips are out of bakelite black and more out of wood.
The model with the handle out of wooden with the Suisse cross is normal a 210-2A with a handle nylon limited series.
The last model is called Duo-Tone (2 colours) it acts of a 210-2A modified by an arms manufacturer according to my request.
Patrick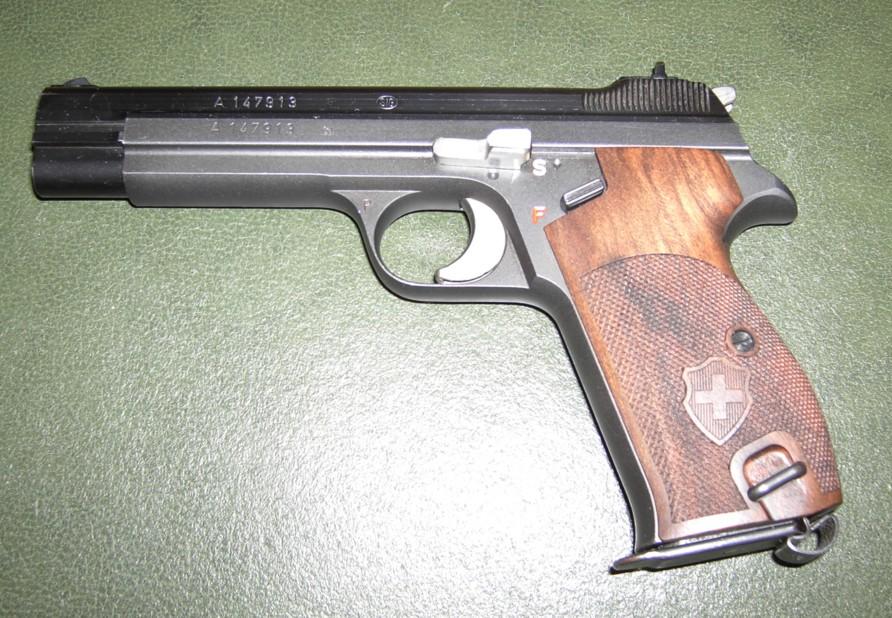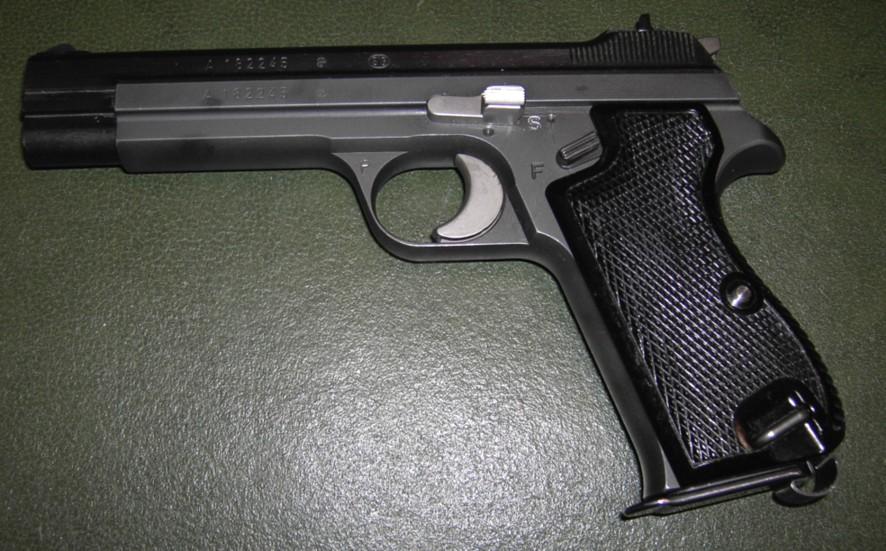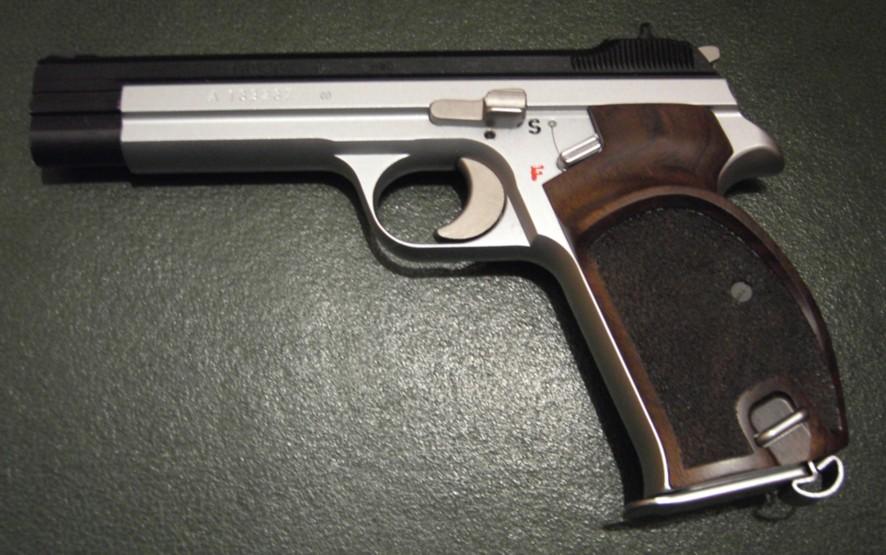 SIG 210 2A
Here 2 other photographs of Sig 210-2A known as of transition.
Patrick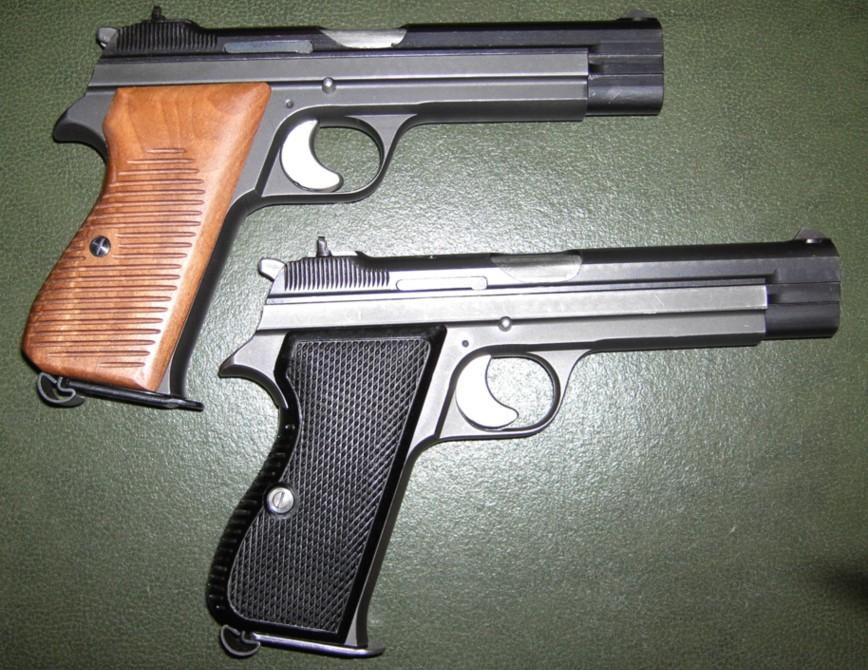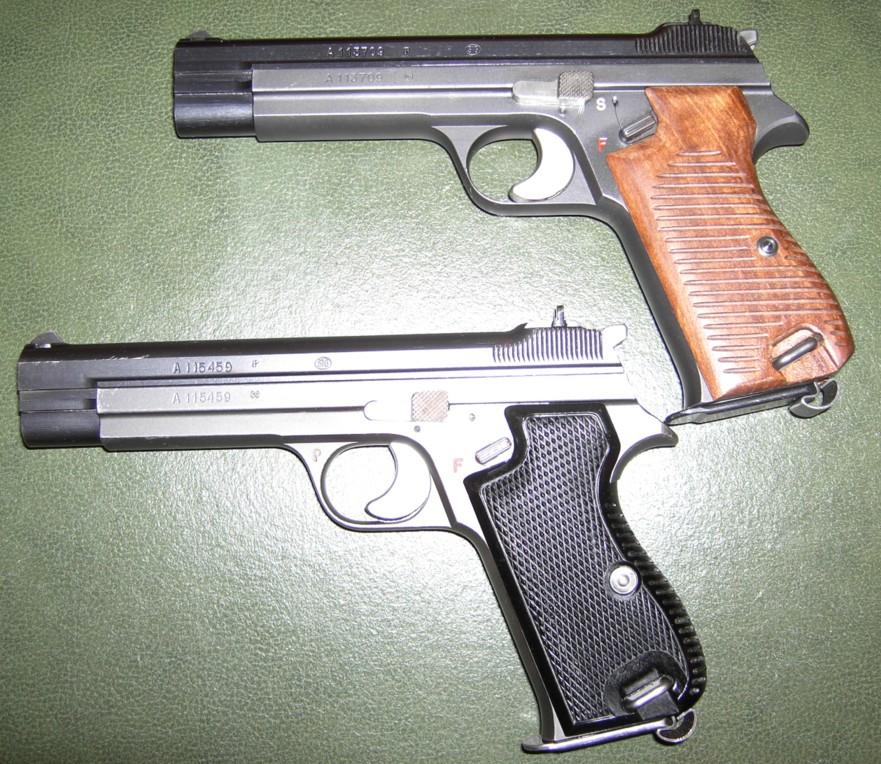 Sig 210-2P
Same characteristics as the 210-1P except that its surface polished any more brilliant but is not called <sanded>.
The weapon of the photograph top is in calibre 9mm Para and the other is in 7,65mm Para.
Different types of handles are present on these models.
One passes by wood of various drawings and also of bakelite.
Patrick