Sig 210-5.
Model especially designed for the sporting shooting.
Barrels various lengths as well as a calibre in 7,65mm can compose this weapon.
Length of the barrels 150mm and 180mm (only in 9mm Para).
On the photograph a barrel of 120mm with same serial number that the weapon (enough rare).
The carcass is Heavy Frame; machining of the thicker walls.
The mechanism of trigger is retained by a screw (see photo).
This screw misses on the model 210-1-2-3-4.
The 210-5 has a micrometric aiming and handles wood with grooves for the best taken in hand.
Patrick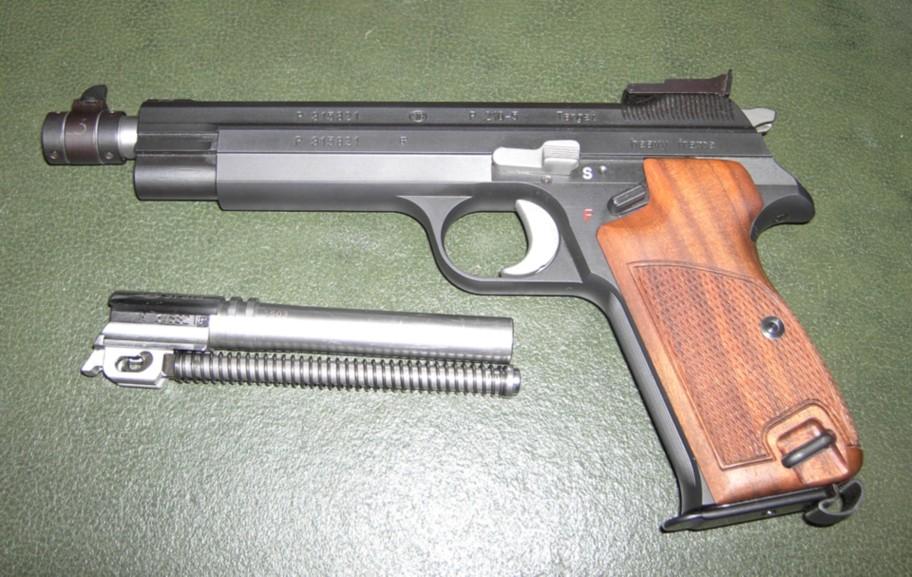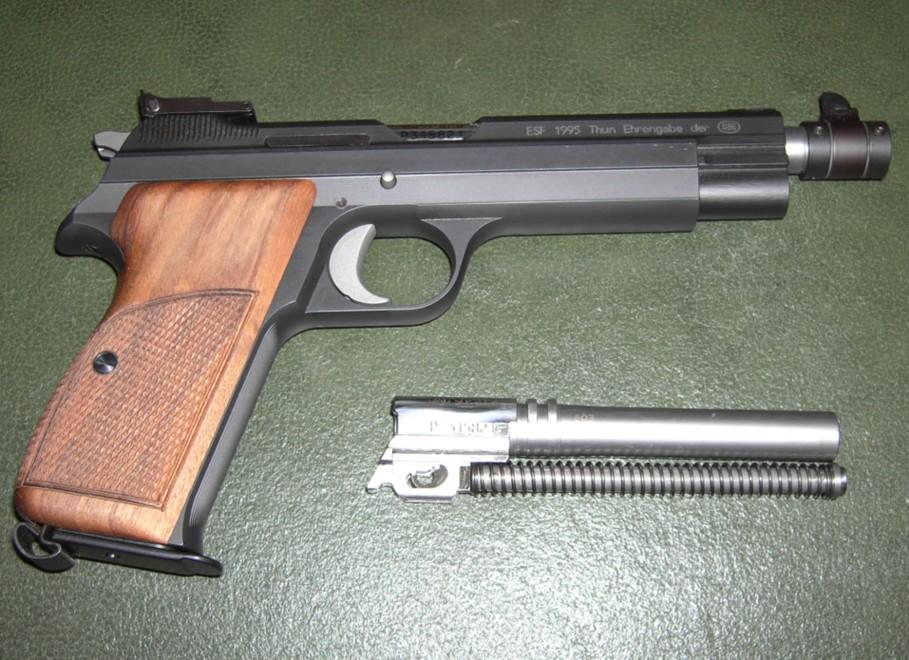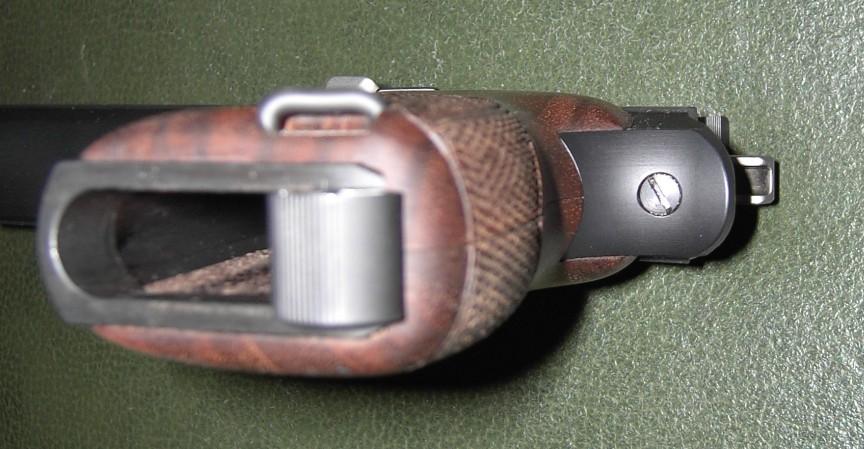 Sig 210-5 LS
LS for Long Slide.
Characteristics like the 210-5 but slide and long barrel, carcass Heavy Frame, adjustable rise, plates in drowning and button of the magazine on the side.
Only 9mm Para calibre some.
Patrick